For the first time, the U.S. government has declared a water shortage on the Colorado River and Lake Mead.
While droughts are normal in the West, scientists are now saying that climate change is amplifying their effects.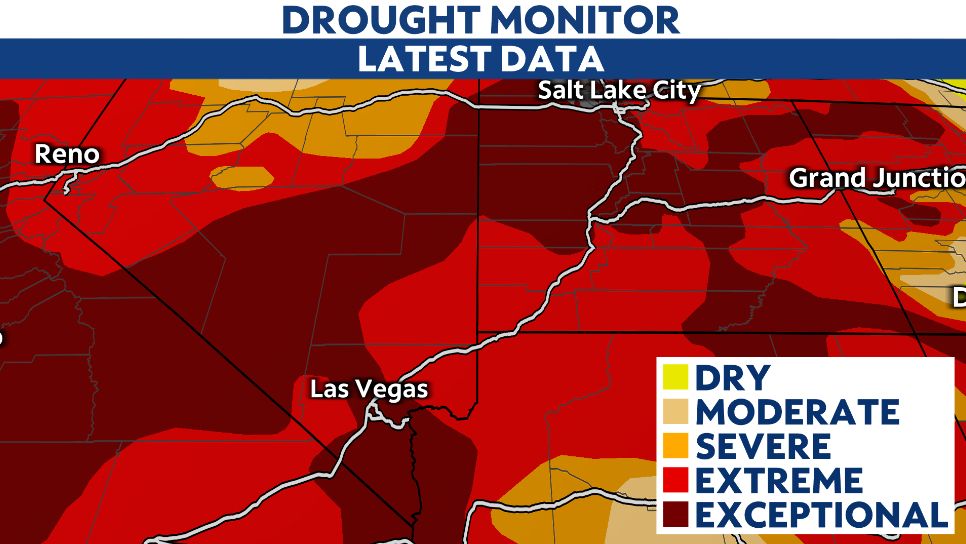 Along with the exceptional drought, the warmer atmosphere is drawing moisture from plants and soils into the air, drying out the ground. Snowpacks is also melting earlier due to the warmer climate.
With the ground being bone dry, it needs to soak up more moisture before water is able to run off into streams and rivers.
That runoff helps fill lakes and reservoirs and keep them near certain levels.
The combination of natural weather patterns and climate change has Lake Mead at a record low level below 1,075 feet. When the water cuts go into effect in January, it's predicted the water level will be at 1,066 feet.
Under the cuts, Arizona will see the biggest impact, losing about eight percent of its overall water supply.
The first round of cutbacks is only expected to impact farmers in the short-term, but further drops in Lake Mead's water level could mean additional water reductions, which would impact western cities.