With everything slowly starting to open up again, now is the perfect chance to make up for all the activities we missed out on over the last year. Not only that but how could you not enjoy this mild Southern California spring weather?
In hopes of exploring and traveling again, I've started compiling a list of fun outdoor activities to do around SoCal on these nice sunny afternoons, and I wanted to share it with you. It's also a huge plus that the sun sets close to 8 p.m. these days, meaning you have plenty of daylight to enjoy time outside, whether that be by the beach or in nature.
Here are several fun activities to get you out and about this next month before summer begins and conditions really heat up:
Taking a day trip to the Getty Villa museum is a great way to feel like you are traveling internationally without actually leaving LA County. It recently reopened to the public and showcases architecture and art of ancient European culture, plus the gardens are beautiful to wander and take photos in.
Admission is free, but you will have to pay $20 per car to park. Be sure to reserve a time slot before visiting and also keep in mind, it is closed on Tuesdays, but open every other day from 10 a.m. to 5 p.m.
This one really caught my attention, and you can probably understand why. I mean, how could you go wrong with hiking and wine in one? You really can't! If you have been on the Malibu Wine Safari (which unfortunately is temporarily closed), you may enjoy this opportunity even more, especially if you like being active outdoors.
The hike itself is a two-mile loop that takes you across the vineyards of Saddlerock Ranch, organic gardens, Chumas Native American cave painting, and much more. The prize at the end is some wine to-go. This excursion is about two hours and costs $49 per person.
If you're only interested in the wine portion, you can always head to Malibu Wines and Beer Garden instead for a more traditional experience.
On the contrary, if you are feeling super adventurous, try the four-wheel-drive adventure tours. The cars seats five people and take you on a two-hour guided tour of the entire estate, so you actually get to see much more than you would on foot.
This tour includes snacks and wine, which is always a plus. They actually give you five bottles of wine total. According to the website, you must be 57-inches or taller to go on this tour, and pricing begins at $375 per vehicle (varies based on the day of the week).
You can also kill two birds with one stone by focusing on the body and mind, while wine tasting. Sounds like another win-win situation to me! The yoga studio Salvaje offers this experience. Salvaje is the sister company of Malibu Wine Safari and Malibu Wine Hikes.
It is the perfect exercise idea for a small group of friends or family. They only offer the wellness + wine tasting on Saturdays and Sundays at Saddlerock Ranch.
It's a total of 90 minutes, which includes a 50-minute outdoor yoga class, and a short tour of the property, including the vineyards and animals for $65 per person. You then get to take home a half-bottle of wine (375 ml). Just don't forget your own yoga mat or towel.
Do you really want to explore what Mother Nature has to offer? If so, this is definitely a trip for you then. You not only get to enjoy the outdoors but also our ocean water off the California coast.
Assuming you go on a day when the water isn't choppy and winds aren't too strong, this is definitely an activity for adventurous people. The jet skis leave from Long Beach and make some stops on the way to Catalina.
Some of those stops include riding with dolphins, swimming through caverns and snorkeling with the sea life. Once arriving in Catalina, you get over two hours to do what you please, whether that be eating, hiking or even more snorkeling. The adventure begins at 8 a.m. with a return time of 4 p.m.
If you're worried about the water temperature, keep in mind that the ocean temperature is pretty mild this time of year, in the low to mid-60s.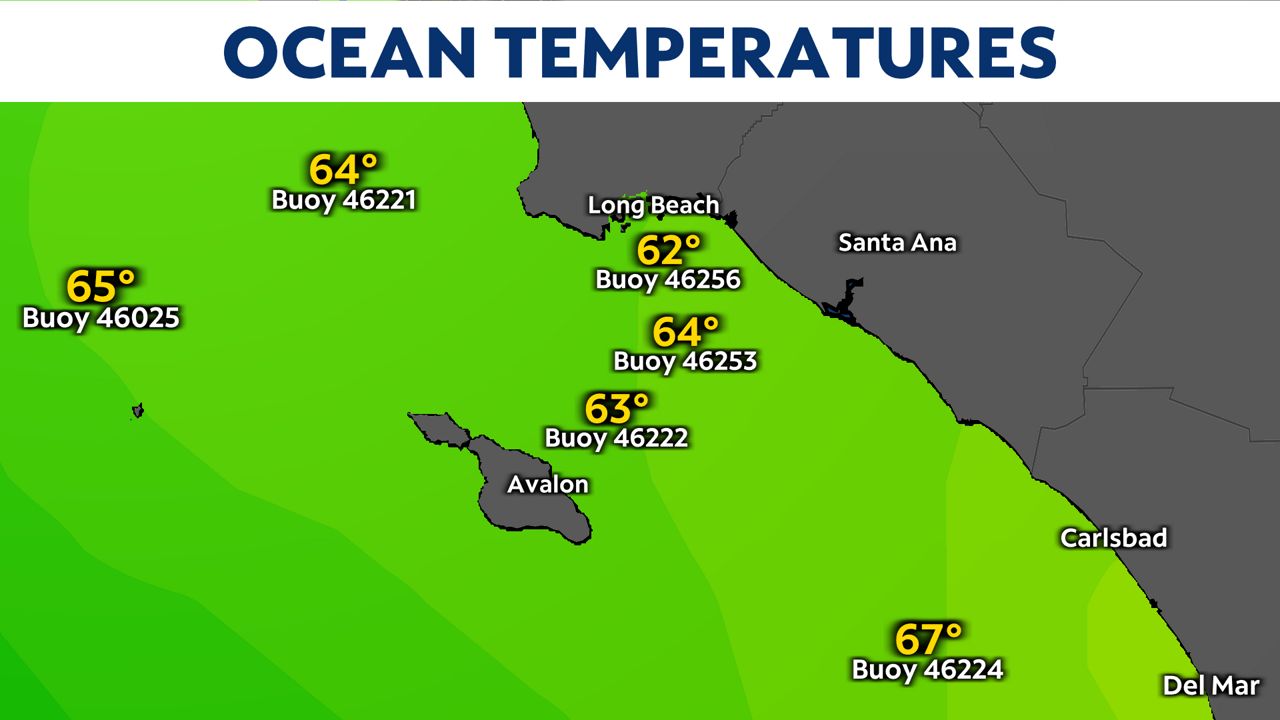 The excursion fee of $379 also includes a wetsuit, safety equipment, and everything for water activities. This activity is available year-round, and if weather conditions are not favorable, they may cancel or delay the trip to make sure it is safe for everyone. Sure sounds like a 'once in a lifetime' type of adventure!
Ready, set, jump! Probably not for me, but it may be for you thrill-seekers out there. If you're feeling very adventurous, and of course can get over your fear of heights, you should consider taking this 5-mile hike in the San Gabriel Mountains.
This leads to the scenic Bridge to Nowhere, which you will literally throw yourself off of. The hike with it's stunning scenery is a beautiful way to start off the journey. The question is - are you brave enough to jump?
Bungee America offers the excursion every weekend, all year-long, assuming weather and wildfires don't stand in the way. That is why now is the perfect time, before Santa Ana winds ramp up and weather-driven fire season kicks into high gear.
Packages for individuals begin at $99. They do offer group discounts, so you may just have to grab some of your buddies and get them to take the plunge with you.
Temperatures have been very mild in the mountains recently with 60s and 70s as daytime highs, plus an escape from the usual may gray pattern in the lower elevations. I would say that's pretty ideal weather for outdoor mountain activities, and Snow Valley Resort offers just that.
Now through early September, you can head up to Running Springs to access the bike park. You can explore more than seven miles of bike trails for beginners up to advanced riders. You can even rent bikes up there. They are vailability on a first-come, first-serve basis.
Flying over SoCal in something other than a Boeing 737 is definitely on my bucket list. I've been all over California by car, but not by air.
Rogue Aviation offers six different types of helicopter tours, covering different areas of the southland., You can even plan your own custom experience, which is pretty unique. Depending on which tour you choose, they last anywhere from 20 to 60 minutes.
Afternoon flights are probably the best option for now, after the marine layer clouds burn off by lunchtime and you are left with a clear sky.
Tour prices range between $105 - $605 per person depending on how many others are on board. The helicopters seat between two to four people and all tours take off from John Wayne Airport in Orange County.
You can even choose to do a deluxe tour, which includes snacks, a t-shirt, and some other swag. The best part about it - you will get to explore SoCal from a new perspective, take awesome pictures for Instagram, and the memories will be priceless.
Here's a unique way to explore Echo Park's Lake with friends or a date, along with some picture perfect Los Angeles weather. Make sure to reserve a spot ahead of time and pack a jacket if you plan to go for a night ride.
You can pedal around the lake for an hour and prices are $11 for an adult and $6 for a child 17 years of age or younger. The boats can hold two to five people, depending on the size you rent.
You can even bring your own food and non-alcoholic drinks, meaning you can literally have a picnic on a swan in the middle of a lake. Pretty cool if you ask me, and sounds like the perfect sunset date.
You can also rent the swan pedal boats and ride around Rainbow Lagoon in Long Beach.
Speaking of Long Beach, this is also another perfect date night or hangout idea with friends.
Until recently, I wasn't even aware that gondola cruises were something you could do along the waterfront homes of Naples Islands in Long Beach. Pretending you are vacationing in Italy is the next best thing to traveling abroad.
A professional gondolier will join you and take you around for an hour. Prices start at $100 for two people, and you can have up to six on some gondolas.
Gondola Getaway also includes blankets to snuggle up with and ice buckets and cups. You can bring your own alcohol or any beverage of your choice. Don't forget to pack the jacket to cozy up when it starts to get cool out on the water, especially during nighttime rides.
This is a unique idea, but something I love doing when there is a slow day and you are in the mood to adventure all around town. There are so many well-known movie and tv locations that you can actually visit, or at least drive by and snap a picture.
You can even make this into a fun game or scavenger hunt. Just remember not to trespass or disturb any tenants! There are seriously so many options of iconic places to visit, but some of the popular ones include:
The Brady Bunch house - 11222 Dilling St, Studio City
American Horror Story murder house - 1120 Westchester Place, Los Angeles
American Horror Story 1984 Camp Redwood which is actually Franklin Canyon Park - 2600 Franklin Canyon Dr, Beverly Hills Side note: this is also a great place for hiking and a few other shows were filmed there as well over the years
Father of the Bride house - 843 S. El Molino Avenue, Pasadena
A Nightmare on Elm Street house - 1428 Genessee Avenue, Hollywood
The loft building from New Girl - 837 Traction Ave, Los Angeles
Bird Box house - 304 N Canyon Blvd, Monrovia
Boy Meets World house - 4196 Colfax Ave, Studio City
Ferris Bueller's house - 4160 Country Club Dr., Long Beach
Bachelor/Bachelorette mansion in the Santa Monica Mountains - 2351 Kanan Rd., Agoura Hills
The moral of the story is that if you're a movie or tv buff this is right up your alley. Enjoy.