LOS ANGELES — A handful of school buses are doing more than providing transportation this year. At the Cajon Valley Union School District in San Diego, electric buses are also helping power the electrical grid.
Launched in late July, Cajon Valley partnered with San Diego Gas & Electric for a five-year pilot project that uses bidirectional EV chargers to not only take electricity from a utility to fuel the electric buses but reverse their flow, sending stored electricity from their batteries back to the grid. The system uses eight battery-electric school buses and six bidirectional chargers.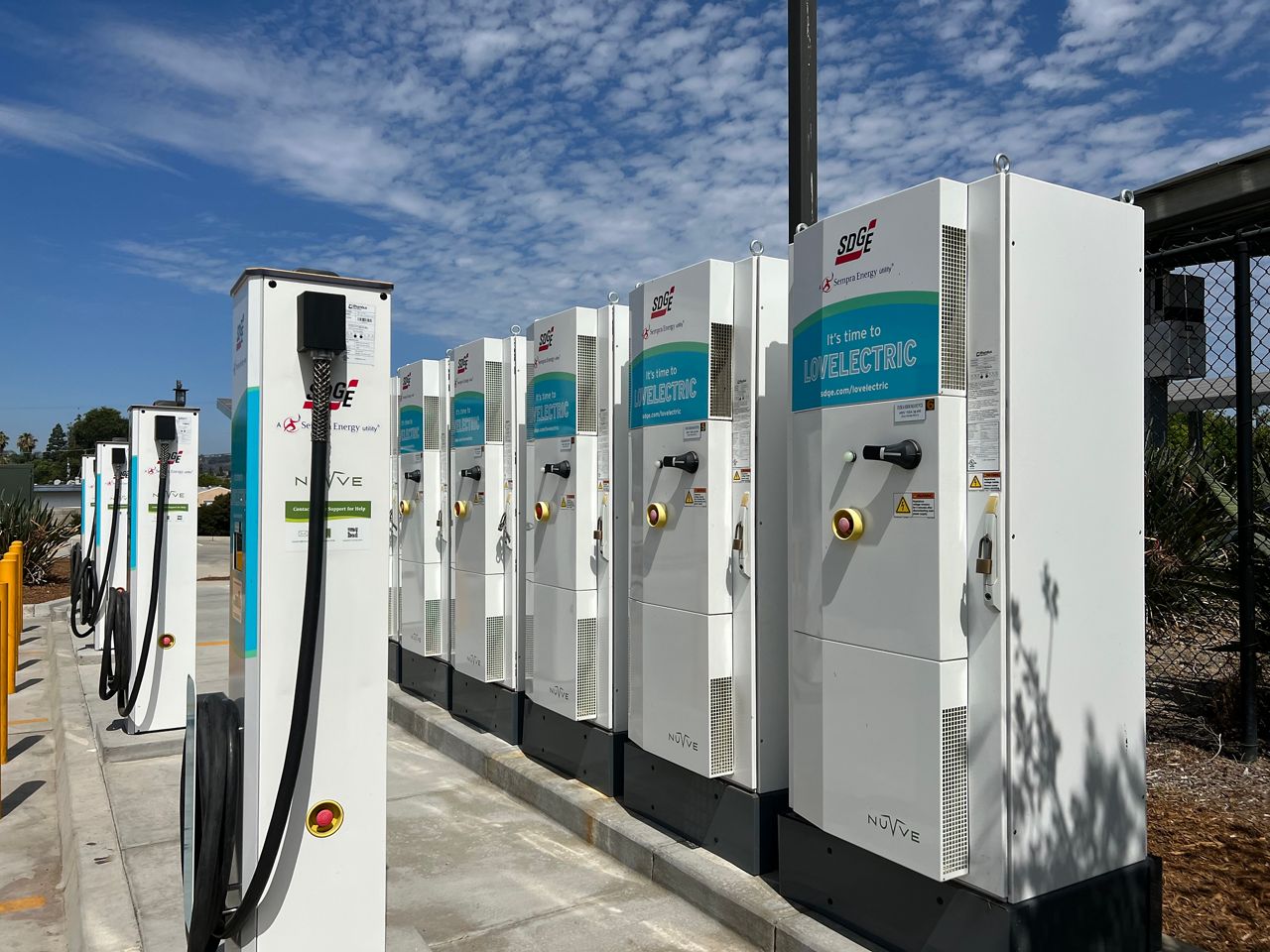 "This pilot project is a great example of our region being at the forefront of testing and adopting innovative technologies to reduce greenhouse gas emissions and strengthen the electric grid," San Diego Gas & Electric Vice President of Energy Innovation Miguel Romero said in a statement. "Electric fleets represent a vast untapped energy storage resource and hold immense potential to benefit our customers and community, not just environmentally but also financially."
The first vehicle-to-grid program in Southern California is part of the vehicle-to-everything initiative the U.S. Department of Energy announced in April to develop and commercialize technologies that allow vehicles to connect with infrastructure, including electrical utilities.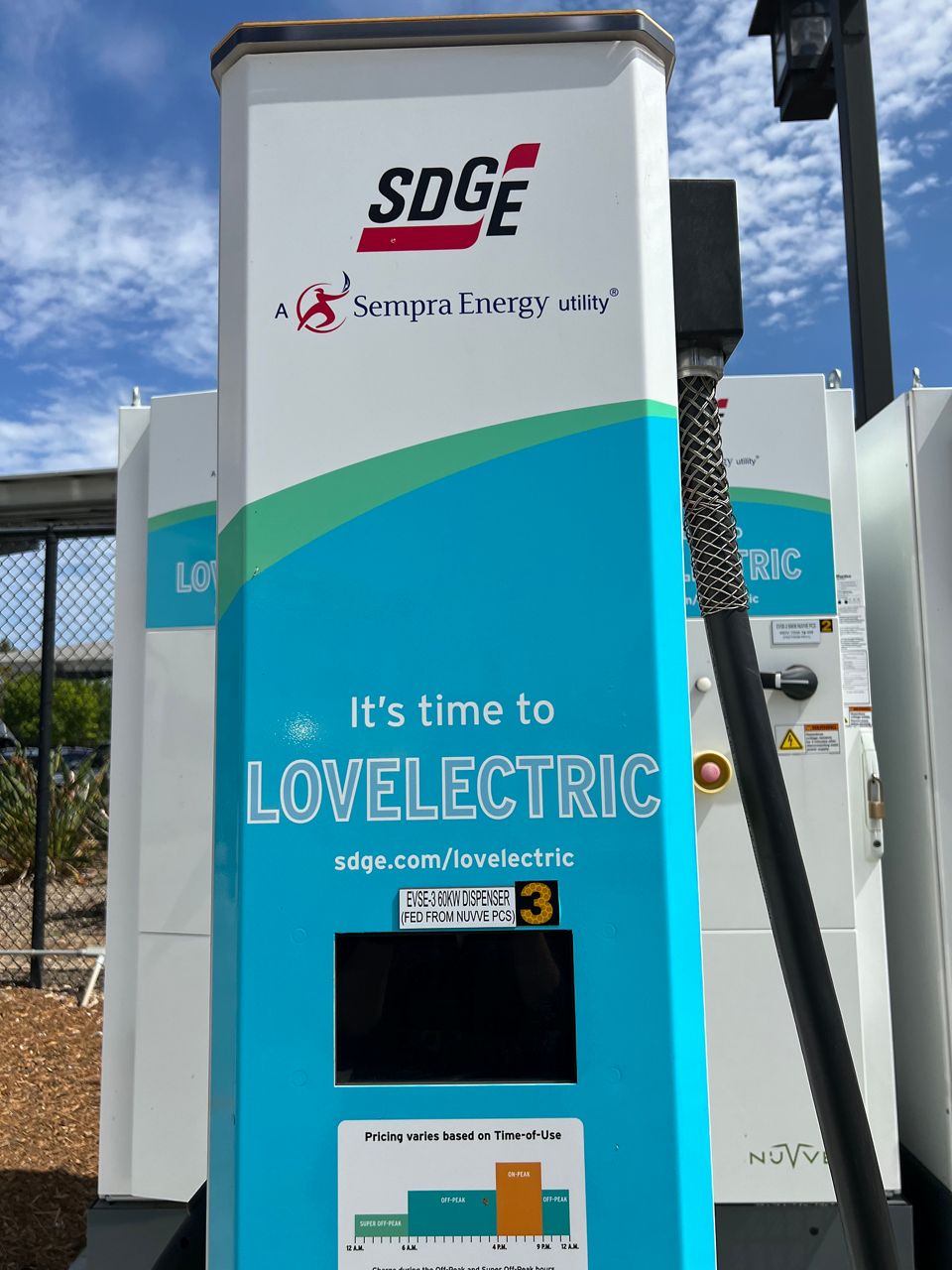 "School buses are an excellent use case," said Gregory Poilasne, co-founder and chief executive of Nuvve. Based in San Diego, Nuvve is the technology provider for the Cajon Valley Union School District V2G pilot. "They hold larger batteries than standard vehicles and can spend peak solar hours parked and plugged into bidirectional chargers."
Like most vehicles, school buses only spend their mornings and afternoons on the road, picking up and dropping off students. That means they can recharge when electricity is cheapest. They can also send energy back to the grid and make a profit.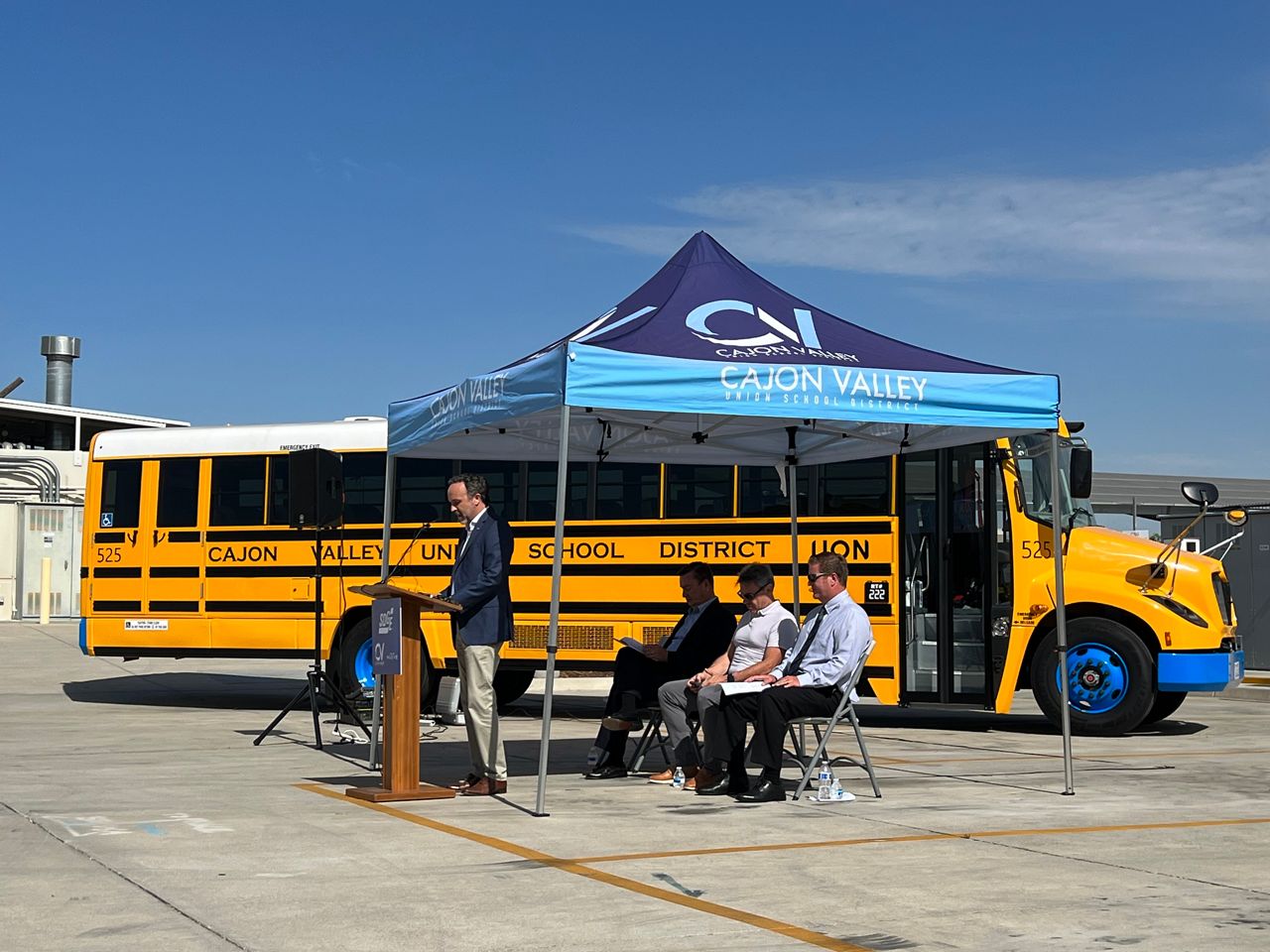 As part of San Diego Gas & Electric's Emergency Load Reduction Program, Cajon Valley Union School District is paid $2 per kilowatt when the buses send energy to the utility's grid or reduce the amount of energy they use when demand is high.
"We jumped at the opportunity to be part of this pilot project because of its potential to help us build a healthier community and better serve our students," Cajon Valley Union Assistant Superintendent Scott Buxbaum said in a statement. "If we are able to reduce our energy and vehicle maintenance costs as a result of this project, it frees up more resources for our schools and students."