LOS ANGELES — Los Angeles residents can reach 12 times as many jobs with a car as they can with public transit, according to the Los Angeles Department of Transportation.
But there's a problem: Not everyone owns a vehicle or can easily access one, which is why LADOT is launching a new Universal Basic Mobility pilot program.
---
Available in South LA, the pilot will offer a variety of zero-emissions mobility options for free or at little cost. It includes a lending library for residents to check out electric bicycles for long-term loans, an on-demand community electric shuttle bus, an expanded electric vehicle sharing program, an expanded EV charging network and a mobility wallet that will provide a $150 monthly transportation subsidy.
"We want to make sure that transportation is never the barrier to the people in this city being able to accomplish their dreams," LADOT general manager Seleta Reynolds said Tuesday at an event announcing the pilot. "We know that without transportation mobility, you can't achieve economic mobility. For too long in Los Angeles, if you did not own a car or cannot afford a car, economic mobility and fulfilling your dreams was out of reach."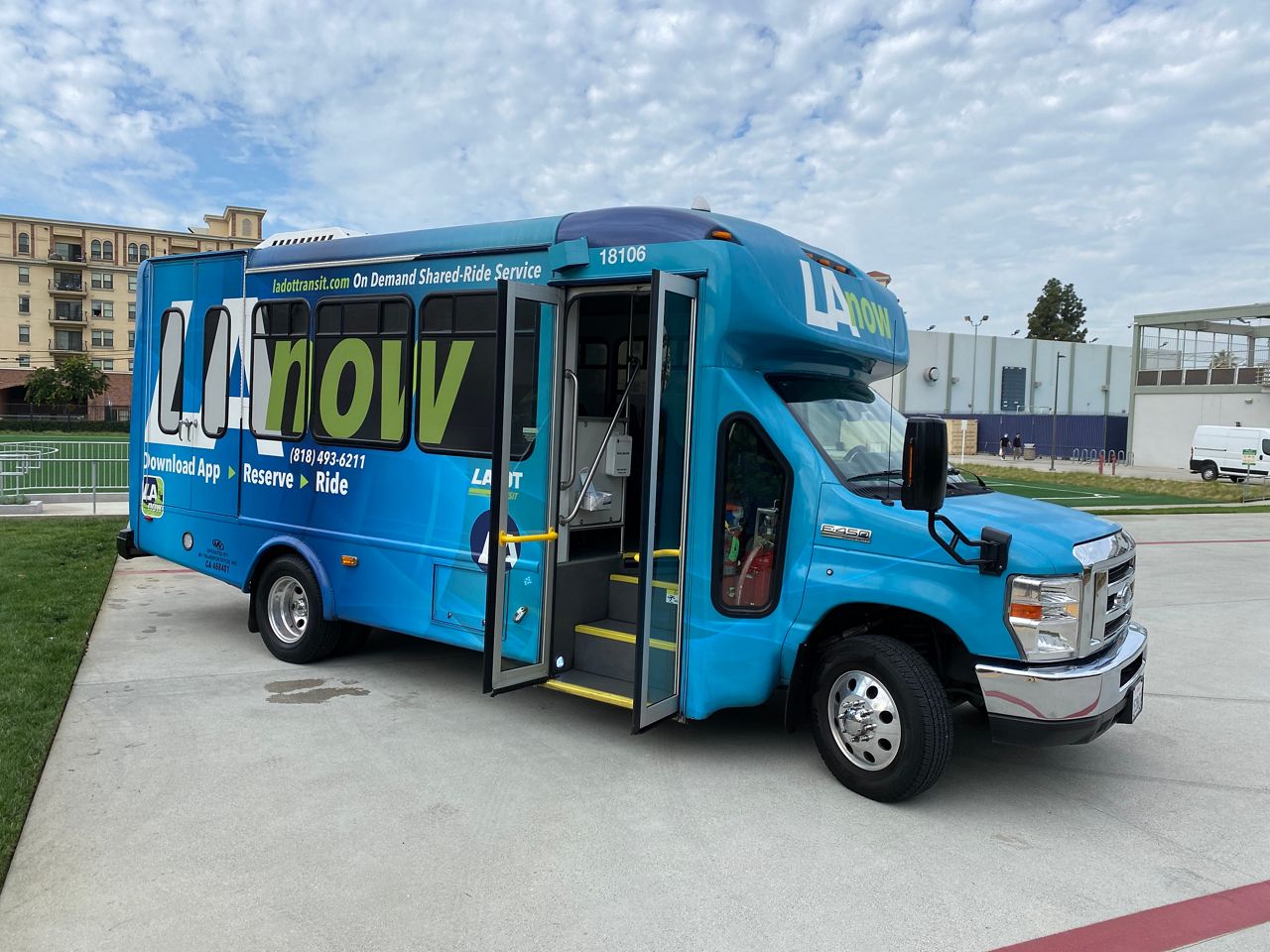 The program is funded with a $13.8 million grant from the California Air Resources Board and $4 million from City Council District 9, which includes South LA.
"I see this pilot as the mobility version of guaranteed basic income," District 9 City Councilmember Curren Price said. "We have to make transportation more equitable, more affordable and more dependable. It has to be transportation that serves all Angelenos, not just one part of the city."
Price's office currently administers the country's largest guaranteed basic income pilot, providing $1,000 a month for one year to almost 3,000 Angelenos in District 9. The area has one of the city's highest public transit riderships and lowest median incomes, he said.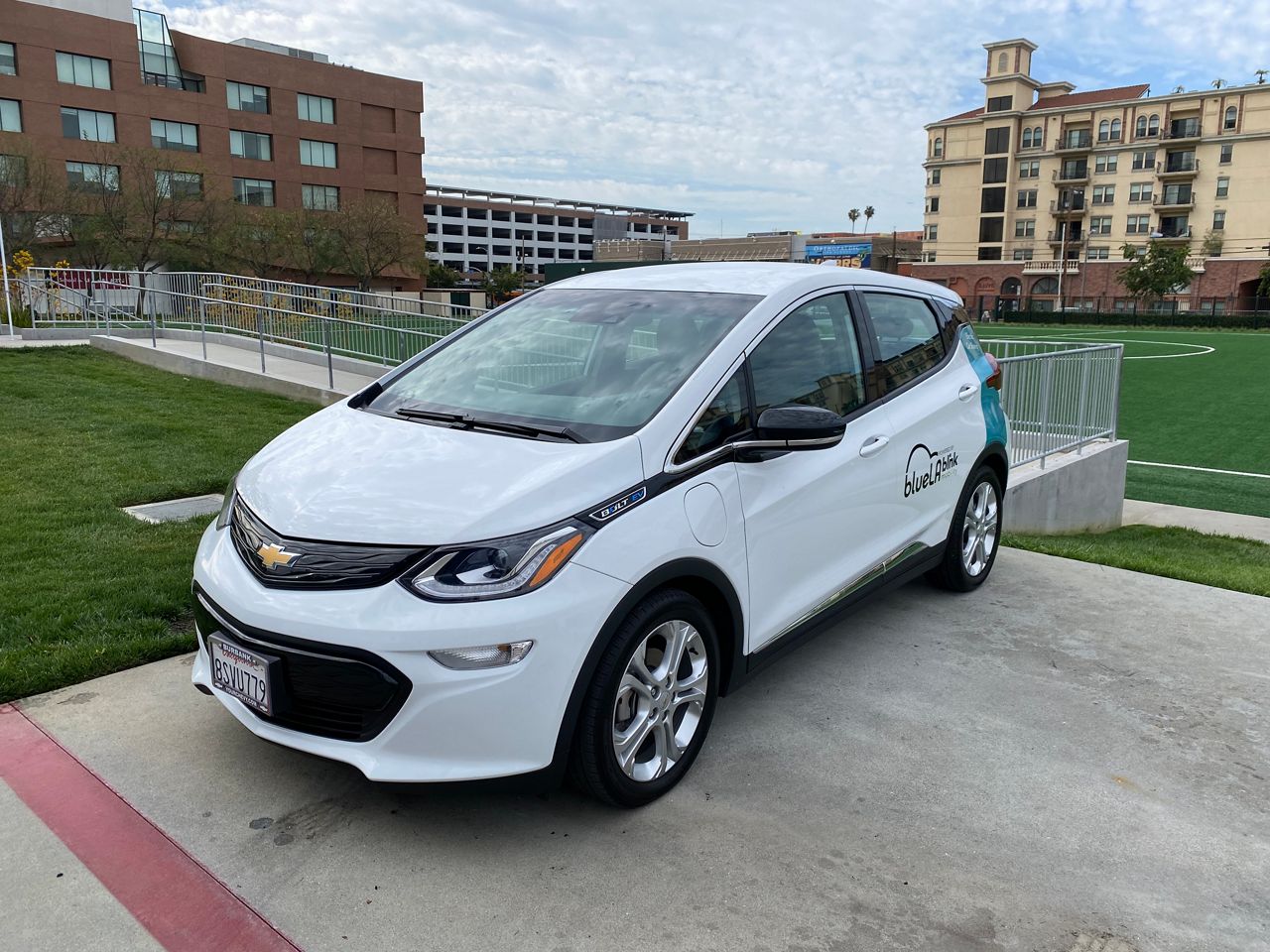 As part of the pilot, South LA will receive more than 100 EVs through city's Blue LA pilot program with Blink Mobility. Blue LA allows people to rent vehicles by the minute. The area will also be outfitted with 100 new EV chargers at local parks and libraries, including a pair of DC fast charging hubs.
In addition, LADOT will expand its on-demand LA Now shuttle service and offer 250 e-bikes that can be checked out as part of a new electric bicycle library program.
Early next year, the program will add a new mobility wallet system that will enable 2,000 South LA residents to receive $150 each month to spend on whatever form of transportation will help them get around without the need for a credit card, whether it be a Metro pass, funds to rent an EV or a voucher for Uber or Lyft.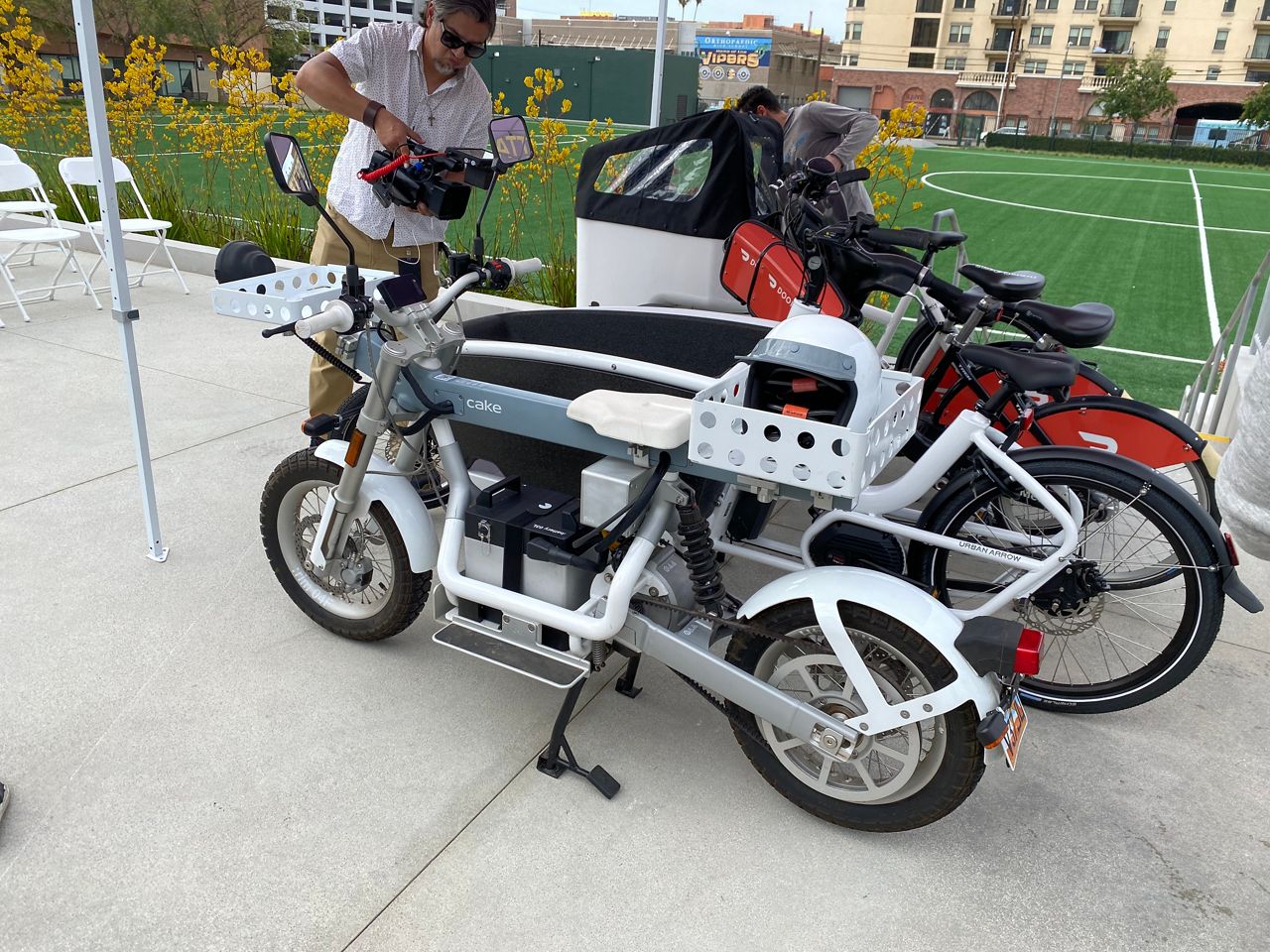 In addition to services, the Universal Basic Mobility pilot will add physical infrastructure improvements such as traffic signals and bike and bus-only lanes. It also includes job training at Los Angeles Trade Technical College for up to 200 people to work in electric vehicle maintenance.
LA Trade Tech already provides vocational training in a number of areas, including an EV certification program. Through LADOT's Universal Basic Mobility pilot, students will participate in internships with local dealerships and repair facilities to gain real-life experience with EV maintenance. They will also participate in a new youth ambassador program to promote sustainable mobility options.
LADOT has already created its first cohort of EV maintenance trainees as part of the Universal Basic Mobility pilot and is beginning to work with local constituents to figure out the exact locations for infrastructural improvements.
The Universal Basic Mobility pilot in South LA was developed in partnership with community members through the nonprofit South Los Angeles Transit Empowerment Zone, one of 22 federally designated promise zones formed to harness the positive economic impacts of transit.
"Residents are experts on how to effectively implement projects in their community," said SLATE Z President Zahirah Mann. "They know why something did not work or will not work and what improvements and designs can be made to make a project successful. With this pilot, we are tapping into that expertise."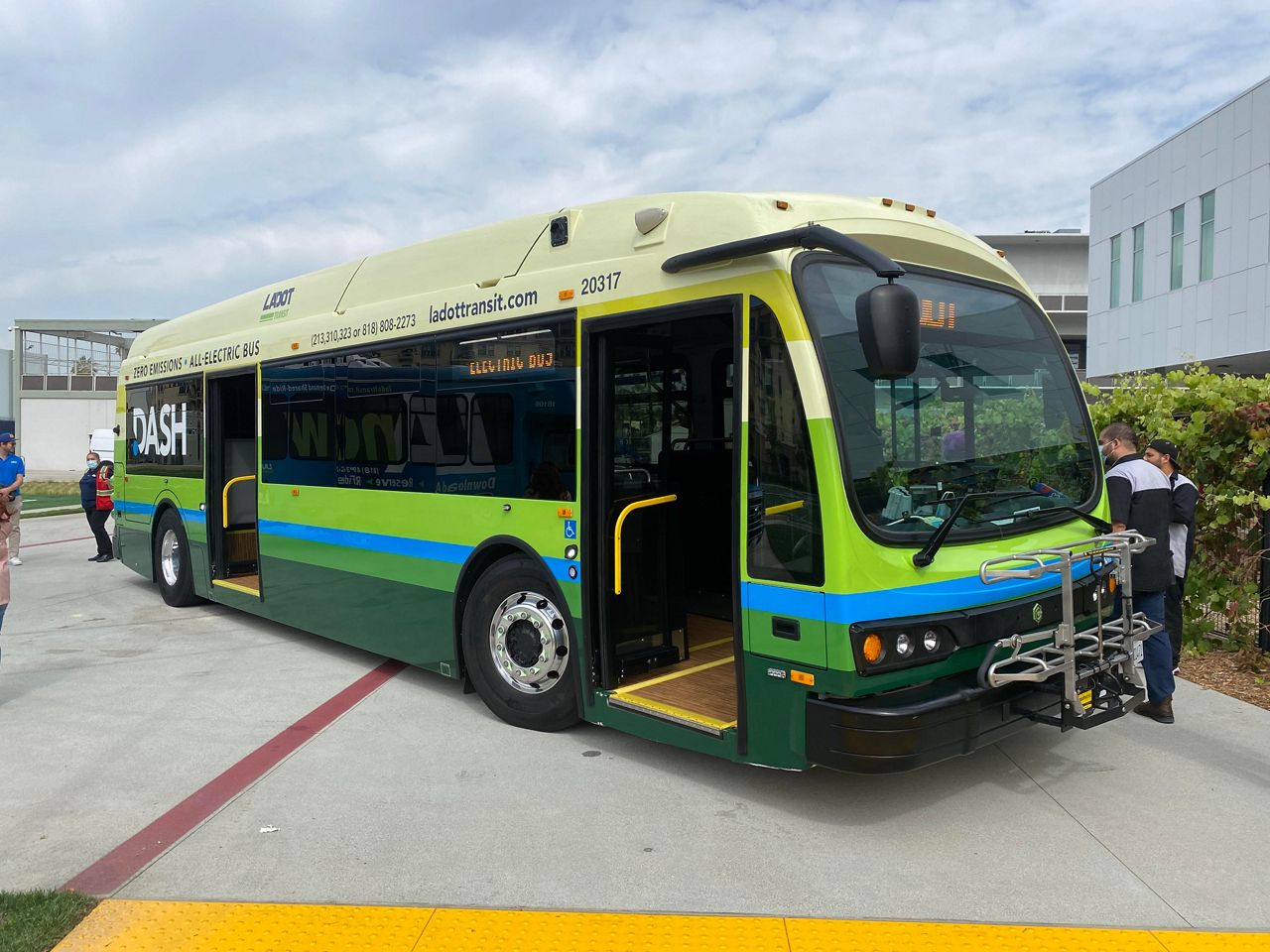 LADOT chose South LA because it is a community that has "historically suffered from a lack of investment in transportation infrastructure," Reynolds said. The area suffers higher rates of traffic fatalities and severe injury collisions than other parts of the city. It also has higher rates of childhood asthma leading to more missed days at school.
The program will bring "a full court press of services at scale" to South LA, Reynolds said, "because the change we need is not something that can be done piecemeal by one organization a time."
While the pilot was spearheaded by LADOT, it's being operated in partnership with the Blue LA car-sharing service, EVgo charging station network, Ciclavia and Metro, among other groups.
Metro will provide the new mobility wallet. Expected to launch early next year, it will allow a single form of payment for a variety of mobility types, whether it's public transit, car sharing, ride sharing, taxis, scooters or a bike rental. Metro plans to launch the mobility wallet to all of Los Angeles County "in the near future," Interim Executive Officer Manish Chaudhari said.
The Universal Basic Mobility pilot in South LA is one of many that California plans to fund through its Sustainable Transportation Equity Project. Designed to get clean transportation into the communities that need it most, the state has so far spent $44 million on projects like LA's Universal Basic Mobility pilot, according to California Air Resources Board member Hector De La Torre.
The Sustainable Transportation Equity Project is funded with the state's cap and trade program, which charges polluting companies for the emissions they generate and uses the proceeds to fund more sustainable alternatives. California Gov. Gavin Newsom's current budget includes $419 million for mobility programs. Next year's budget includes $120 million for localized sustainable transportation programs like LADOT's Universal Basic Mobility pilot.
"We are trying to remove every single barrier," Reynolds said. "We can remove the barrier of time, remove the barrier of cost, remove the barrier of access."