LOS ANGELES — Each Thursday at the Saint James Park in Los Angeles, Sarah Ginsburg and a group of volunteers spend the afternoon bagging fresh spinach, jicama and other produce to share with neighbors in need.
---
What You Need To Know
Food Forward recovered over 65 million pounds of produce last year to keep it out of landfills and help feed those in need


Produce in the Park is just one of 100 organizations distributing the recovered fruits and vegetables to the Saint James Park community


Each Thursday, dozens of neighbors line up to take home a free grocery bag full of the weekly offerings
---
"A lot of the people who live around here are elderly or immunocompromised. It is not easy for them to get to a grocery store and groceries are expensive. So, we are responding to a need," Ginsburg said.
The local volunteer effort is called Produce In The Park.
It began over a year ago during the pandemic. Since then, Ginsburg said the team increased the amount of donations brought in as the demand has grown.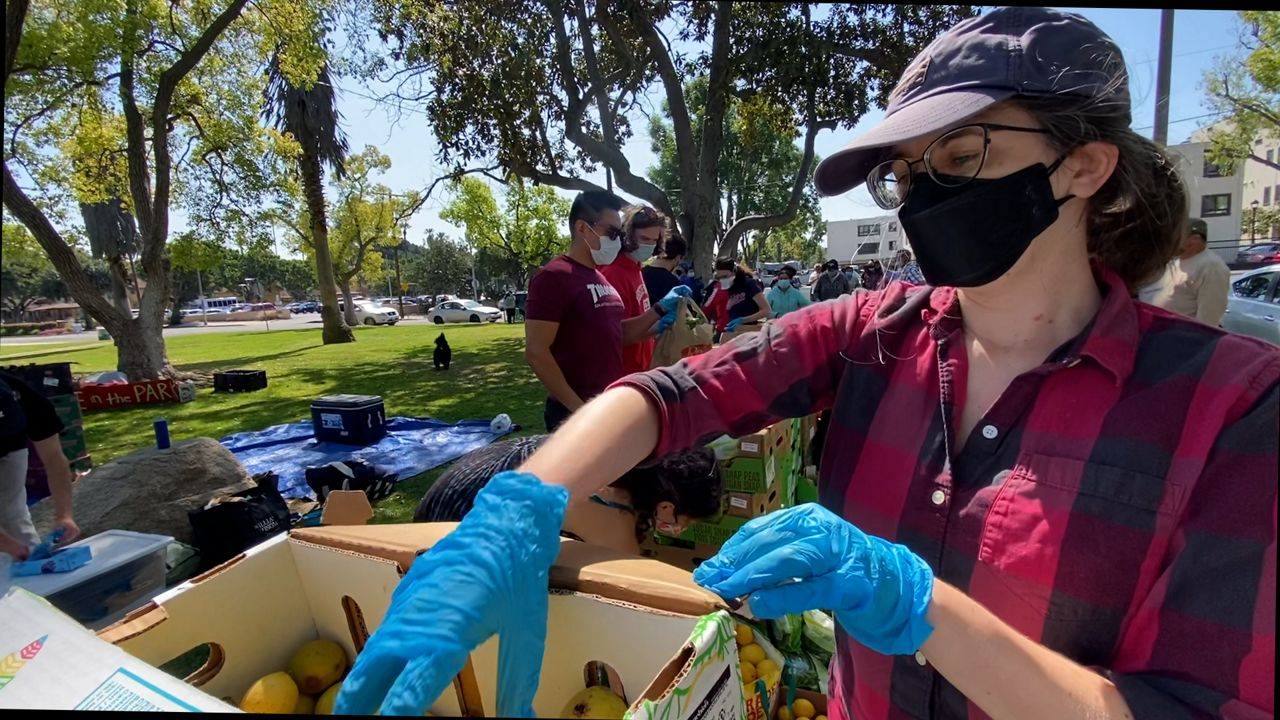 "We started out by getting only one pallet of food. Then, we increased it to one and a half and sometimes it would be like 'what do we do with all this extra?' But now we have so many people coming," she said.
The produce is filled through an assembly line of volunteers with grocery bags in hand. Part of the produce also goes toward stocking community fridges in the area. The mutual aid group connected with Food Forward to bring fresh produce to the area.
The nonprofit recovers food from wholesalers, grocery stores, farmers markets and more to distribute to over 100 organizations like Produce In The Park.
LaNeisha Hodo is the agency relations coordinator with the nonprofit who said there are plenty of benefits to their recovery efforts.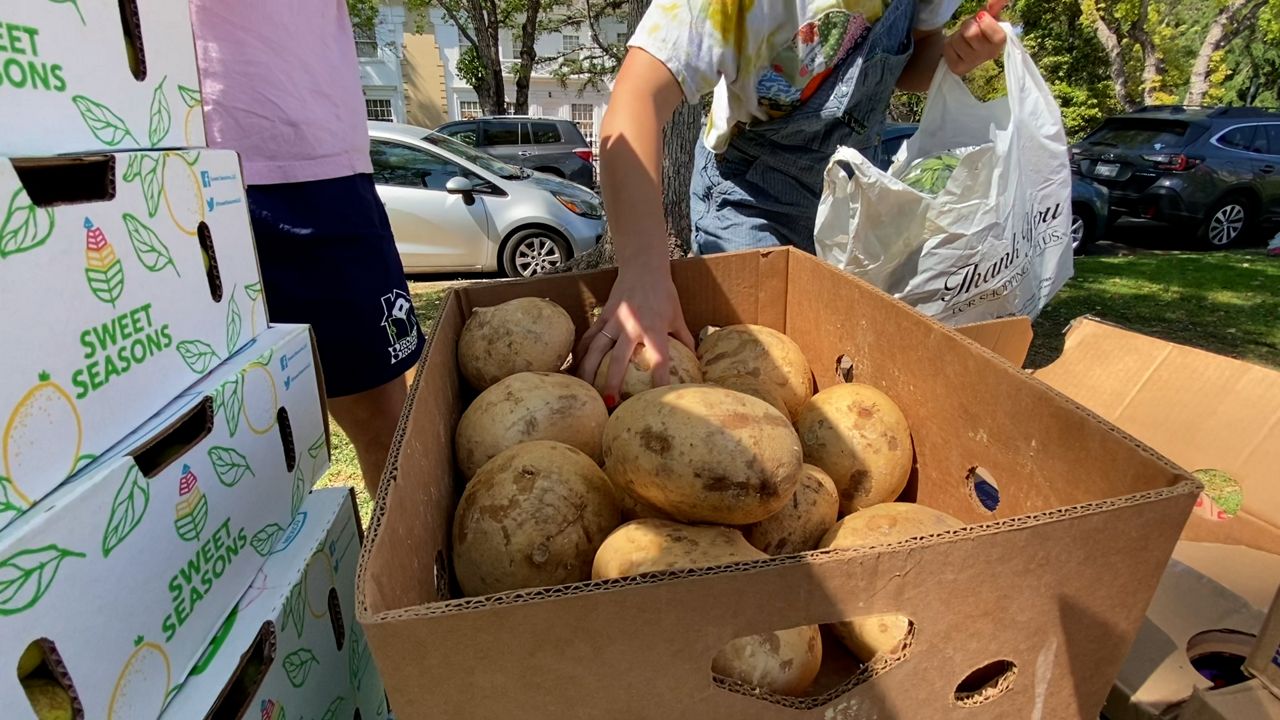 "We have a wide variety. Some of it is really exotic. We get dragon fruits and starfruits and all kinds of things like that," Hodo said. "We get a lot of brussels, a ton of brussels in the wintertime."
Sounds like brussel sprouts aren't a top seller, but recovering it has led to fresh produce going to food pantries and families in need.
Last year, the organization distributed over 65 million pounds of produce to local organizations, Hodo said.
"Food recovery is definitely important for our environment. It definitely helps with greenhouse gases and keeping this stuff out of the landfills. And, it's also important to help the community members who don't have access to food," she said.
At the park, Ginsburg and the team of volunteers have found a sense of community meeting their neighbors through their offerings.
"Just knowing that anybody can need support at any time and being there when somebody needs it," Ginsburg said.
While the pandemic brought its challenges, Ginsburg is grateful to see the community come together even if it is just one day a week.
Information about grocery bag pickups, donations and how to volunteer can be found by emailing: produceintheparque@gmail.com.