THERMAL, Calif. — Most people with personal race cars have to drive to the track. But members of the Thermal Club in Coachella Valley live right next to it, allowing them to rev up and roll onto asphalt that is literally in their backyard.
"People that love cars have no place to take them and no convenient place to show other car enthusiasts their collection," said Tim Rogers, who founded the Thermal Club, modeling it after the nearby golf resorts in Palm Springs. "Not everyone plays golf, but it's the same premise. It's a community."
Nestled on 424 acres between a grove of date palms and the Jacqueline Cochran Regional Airport about 30 miles southeast of Palm Springs in the otherwise sleepy town of Thermal, the Thermal Club is similar to a golf course, only the homes are built around race tracks. It has 276 lots — 60 of which have so far been built with homes that average 8,000 square feet and cost $4.5 million, Rogers said.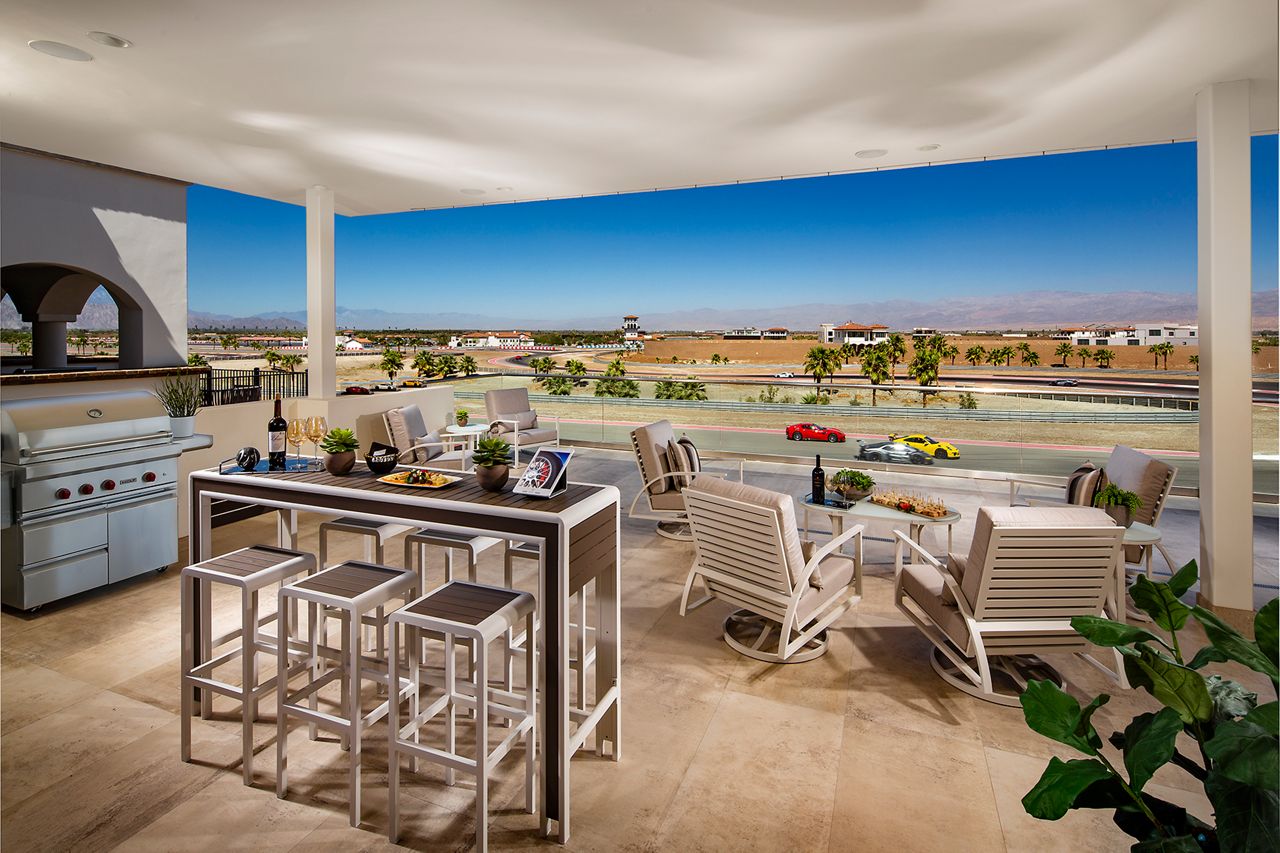 While five homeowners live there year round, many others have bought properties as their second, third, fourth or fifth homes. The majority of owners are from California, but others are from Texas, Alaska, Illinois and Utah.
What connects them is cars: IndyCars, Formula 1 cars, NASCARs. If it's fast and has four wheels, someone probably owns it and is speeding around on one of the Thermal Club's four tracks. At least one of them is guaranteed to be available every day the club is open. Oftentimes several are linked together to create a longer course of 5.1 miles. A fifth track is currently in development.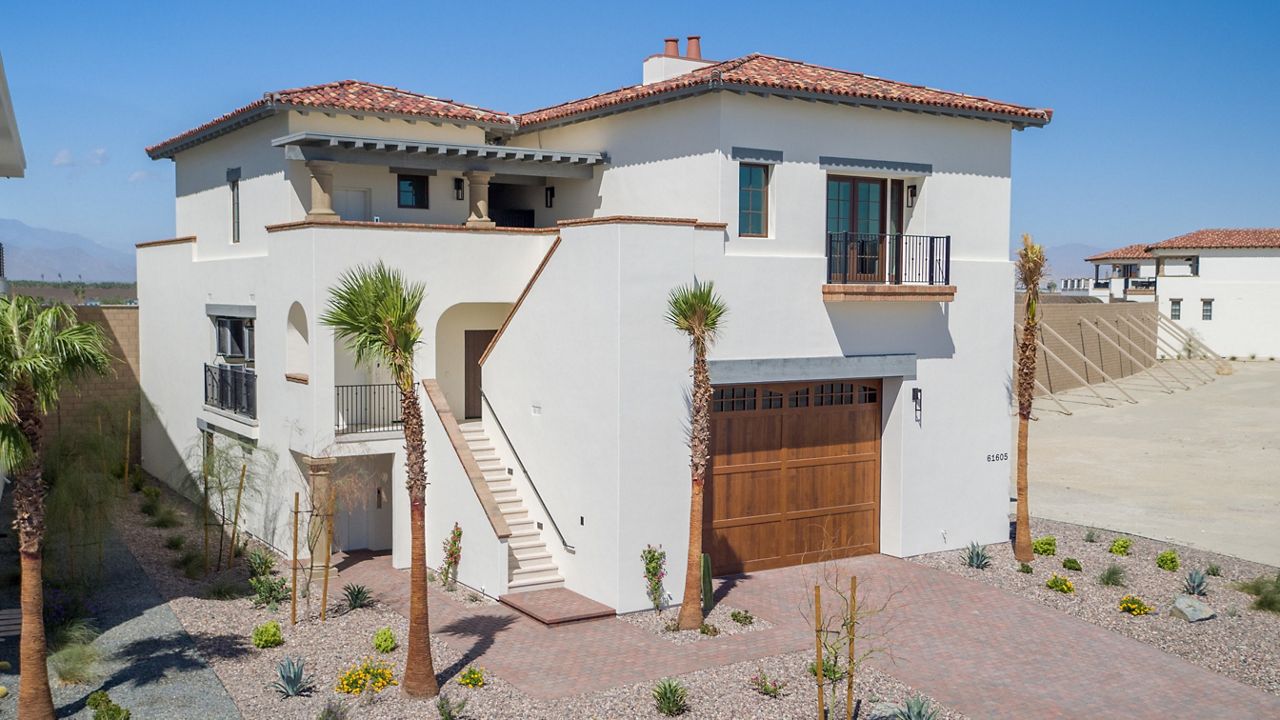 "We've been very busy with construction," said Rogers, who has also been very busy with sales. In the last two months alone, he has closed on $30 million in escrow.
When Rogers first opened the club in 2014, lots cost $400,000 and there was just a single track and a small handful of owners whose homes had trackside views. Now lots are going for $1.5 million apiece, and buyers are snapping them up in multiples to build their own museums to house their car collections.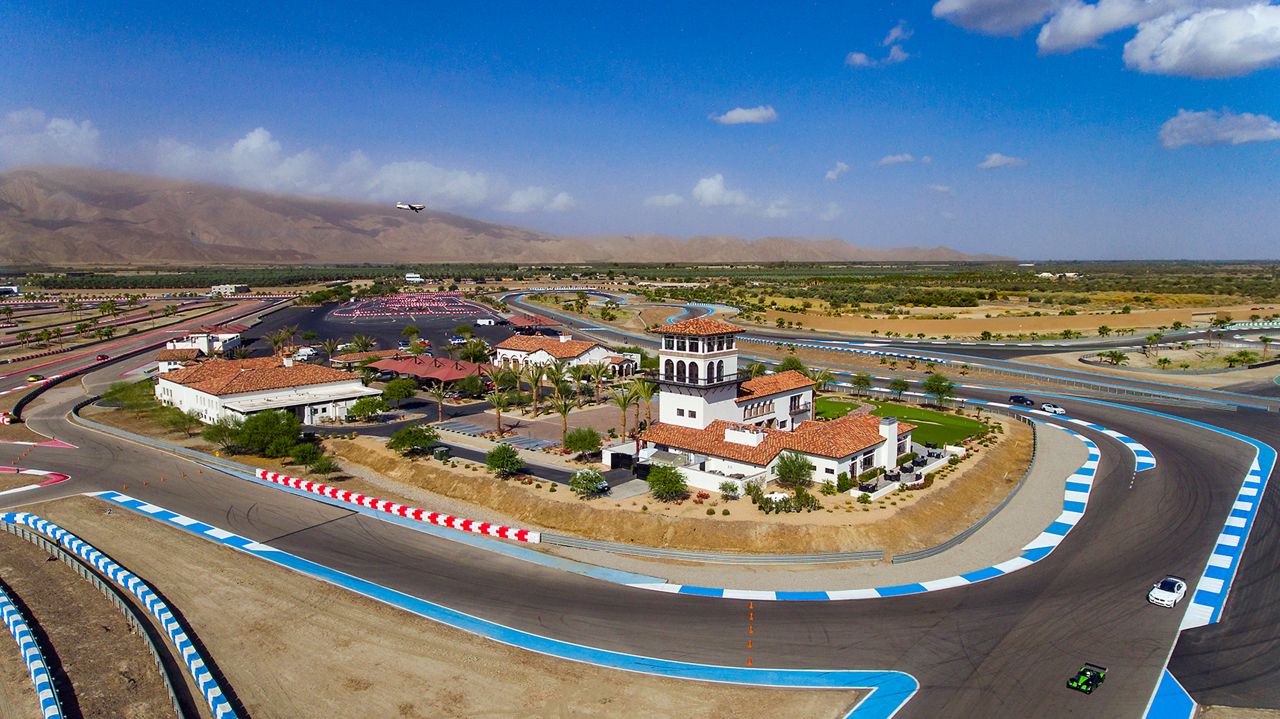 "Another member is building on three lots," Rogers said of what will eventually be a 37,000-square-foot home. "He bought two lots across the street not to block his view."
In fact, Thermal Club has been expanding to the point that it's becoming more and more like its own standalone city.
It now has a hotel comprising 48 standalone casitas and two full-service restaurants with a third eatery under construction. To support its residents' primary passion, there's a gas station, car wash, tuning shop and car dealership. And to support their significant others, there are tennis and pickleball courts, a pair of swimming pools, spa, fitness center and children's recreation area.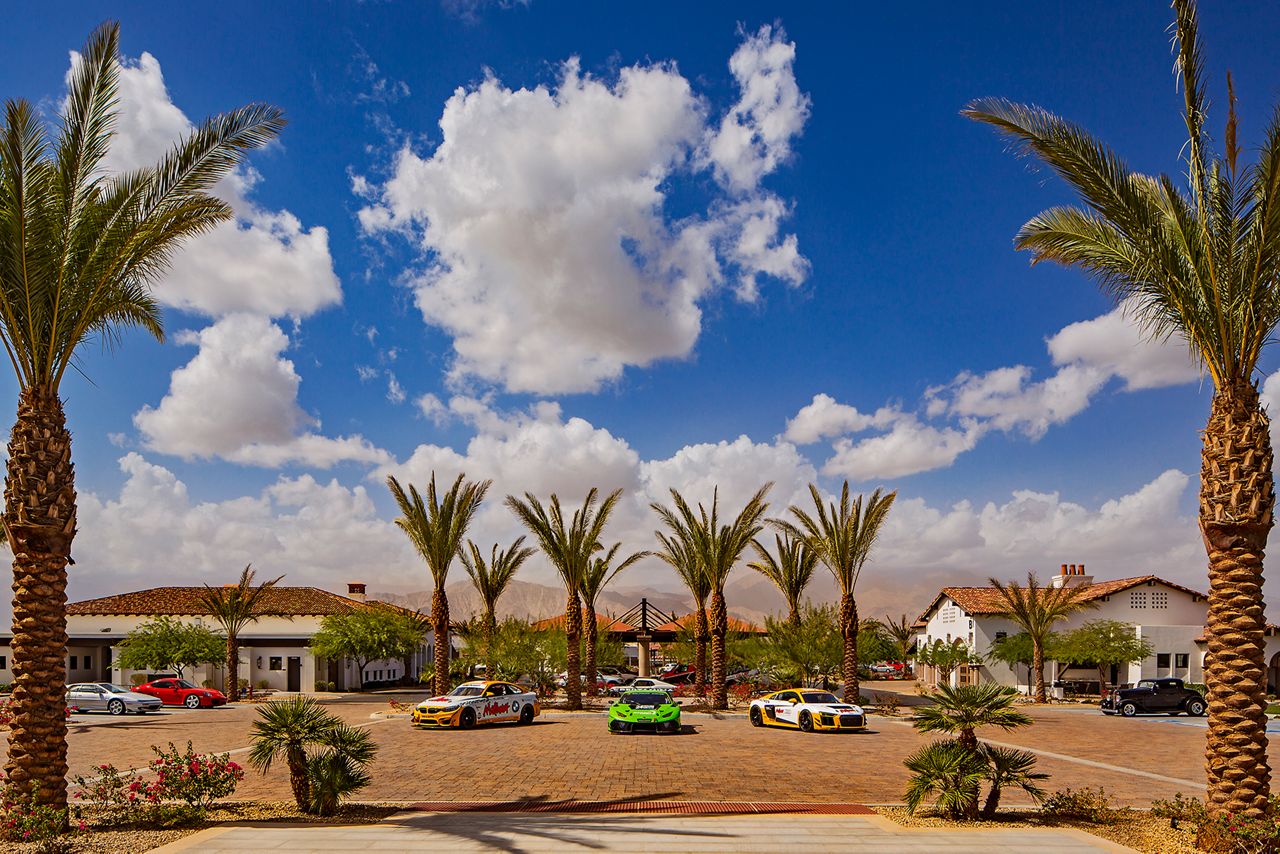 The Thermal Club is also in the process of building a walking and bicycling path around its perimeter.
Rogers owns a Ford GT and a race-tuned Mustang, but he hasn't been able to take them on the track too often lately, he said. "I've been too busy."