LOS ANGELES — Katherine Trejo and her former teacher co-authored a new children's book about identity and speaking up. The story was inspired by something that happened to Trejo's nephew, Yefferson.
One day, as she was helping him with his homework, she noticed his name on his assignment was spelled with a "J." Trejo thought to herself that there must have been an adult who made a conscious decision to change his name to start with J.
"That evening, after I helped him with his homework, I put a little note to the teacher and I let the teacher know... if they can please honor the spelling of his name, which is with a 'Y' and that they also honor that in the classroom and anywhere else where his name had to be present," Trejo said.
This incident is just one reason Trejo felt the need to create a tool for children that encouraged them to correct people when their names are mispronounced or misspelled.
"Most importantly, not feel like their name is a burden, you know, and make sure that those around them are constantly being reminded and trying really hard to pronounce their names," she said.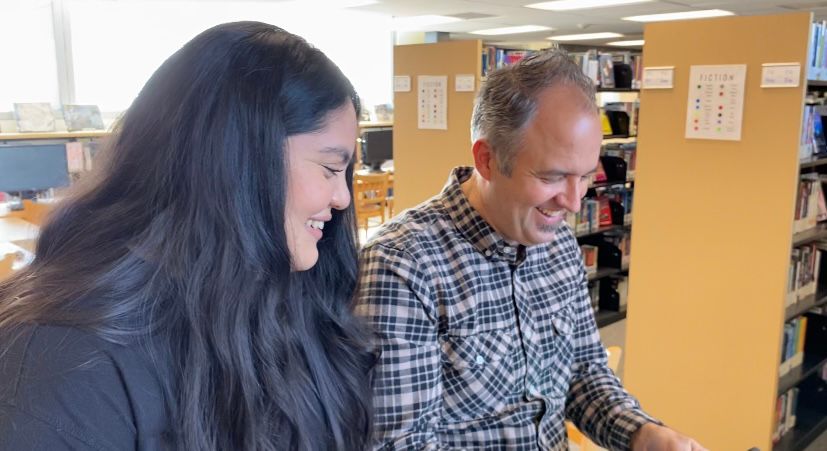 She wanted to write a book on the subject with her former high school English teacher, Scott Martin-Rowe. He's now the school librarian at Miguel Contreras Learning Complex in Los Angeles.
While he thought it was a great idea and was honored that she asked him, he initially said "no."
He told her the idea was great, but asked why she didn't just write it on her own. But Trejo persisted and together, they came up with the story of Yefferson.
For Martin-Rowe, the story was not just important for him as an educator, but also as a parent. He has four children who he adopted who are Black and Latino.
"I want them to see themselves in books. Everybody should be able to pick up a book and see themselves in it, especially kids," he said.
For Trejo, the illustrations and terms used were important as a first-generation Salvadoran-American.
"We've gotten some really great feedback from Salvadorans and Central Americans just being so excited about having a book where they can see their culture and multi-generational families represented," Trejo said.
As for Yefferson, he builds up the confidence to speak up and inspires others to do the same.