LOS ANGELES — For the past few years, Toriumi Plaza in Little Tokyo has become a popular place for the homeless, its wide expanse of cement covered with tarps, tents and people who don't have a place to call home.
But on Thursday, the plaza was teeming with homeless outreach support services and city sanitation staff as they worked to clear dozens of homeless people to prepare for the plaza's temporary closure.
"We have to move out today," a woman named Bree told Spectrum News, declining to provide her last name because she's a former convicted felon.
Bree has been homeless for six years and living at Toriumi Plaza for the last two. But tonight she's moving into a temporary shelter on Vignes St. downtown. Her friend Tommy Miller, who has been living at the pedestrian plaza for the past two months, is also moving, but to a hotel.
The Los Angeles Homeless Services Authority says it has placed 61 people from the plaza's homeless encampment into housing since Feb. 16, working with City Councilmember Kevin de Leon's office and various outreach groups.
The encampment has been growing during the pandemic, according to a statement from de Leon's office. Both the City Council and public safety officials have been receiving complaints about illegal activity at the property, including assaults, sexual assaults, drug sales and weapons, the statement said.
But despite Council District 14 providing funding for hygiene services such as portable toilets and hand washing stations at the plaza, the Los Angeles Police Department and Los Angeles Fire Departments have fielded over 130 calls for services involving vandalism, fires and assaults, as well as drug overdoses and sales.
The Los Angeles Department of Transportation owns the property at the corner of 1st Street and Judge John Aiso Street, which sits on top of an underground parking garage. After Toriumi Plaza is closed Thursday night, LADOT will perform deferred maintenance and make repairs to electrical systems, fencing and the landscape. LADOT is paying for the repairs. How long those repairs will take has not yet been determined.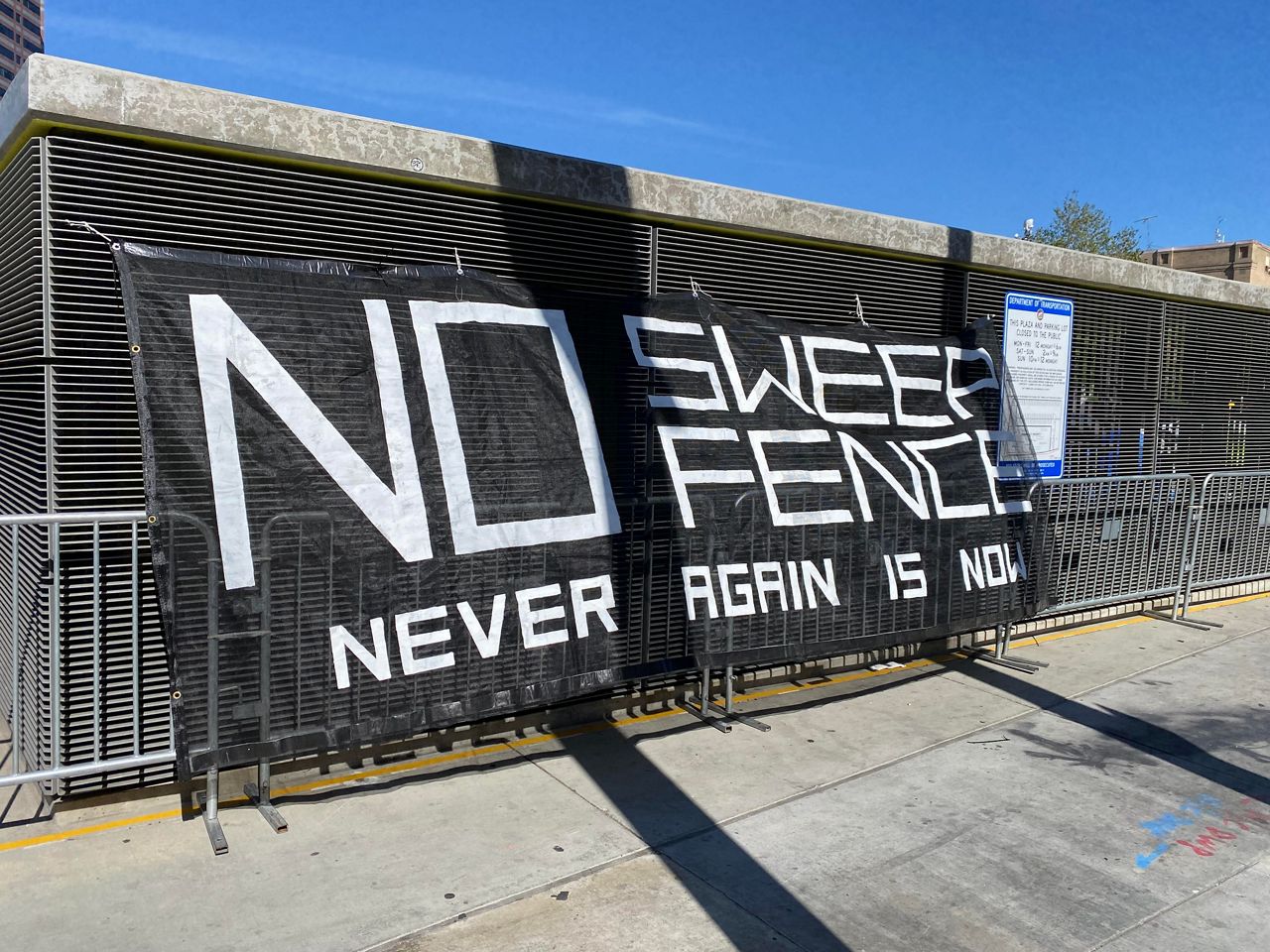 According to de Leon's office, 185 people without homes are living in the area. Between Jan. 3 and March 6, LAHSA has provided 301 survival resources, 26 mental health referrals, 20 substance abuse referrals, 139 interim housing referrals and 34 permanent housing referrals.
"We kind of were aware that we would have to be out of here by the 17, but I feel like they didn't do it properly," Bree said.
While she's happy to have housing, she is not happy about the rules, especially having to be inside by a certain time.
"They want us to change overnight."