ORANGE, Calif. — Patients at Children's Health of Orange County have another way to get around hospital hallways this holiday season. This week, CHOC became the first care facility in the country to use a new ride-on electric vehicle developed by American Honda Motor Co. It's called Shogo.
Designed to ease the anxiety and stress of children and their families during hospital stays, Shogo is a pint-sized EV for children between the ages of four and nine years old. Using power controls and a go-and-stop feature on the steering wheel, pediatric patients can drive through the hallways at speeds of up to 5 mph under the control of a nurse or other caregiver.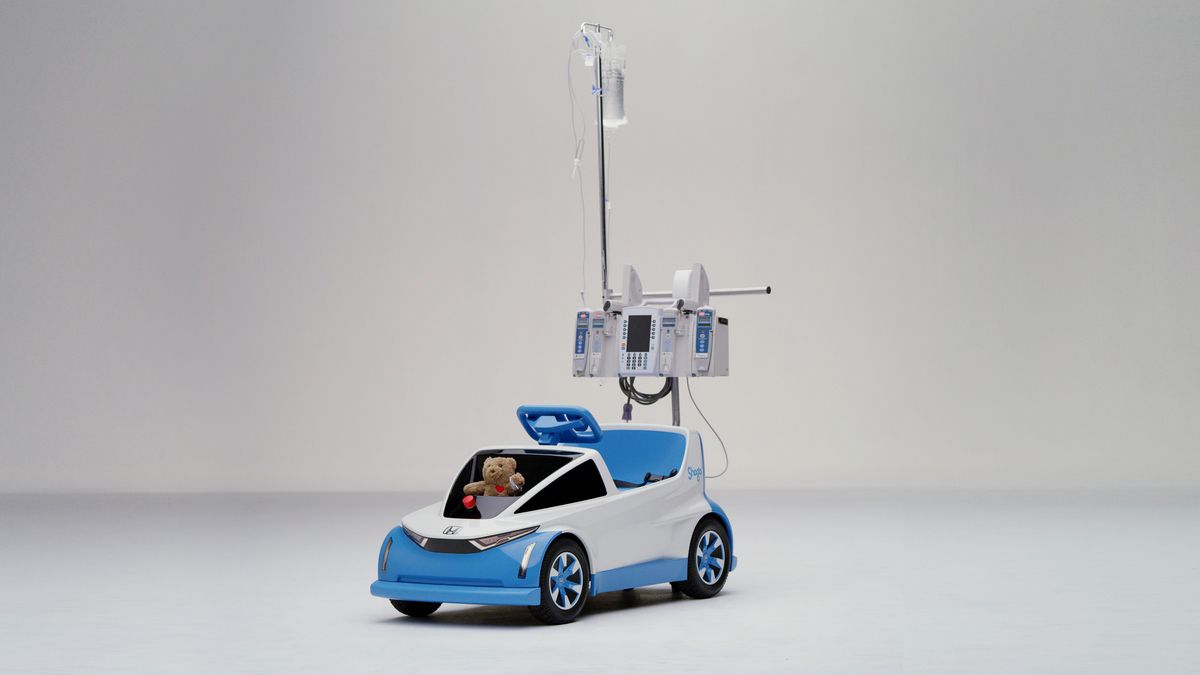 Developed to be safe, as well as fun, the little EV does not have doors to make it easier for patients to access. It does, however, include a pole holder for an IV and a push bar in case a caregiver needs to move it manually.
The front end of Shogo is outfitted with a toy bucket so young patients can bring their favorite items along for the ride, a horn that makes different kinds of sounds and a license plate slot that can be customized with the little driver's name.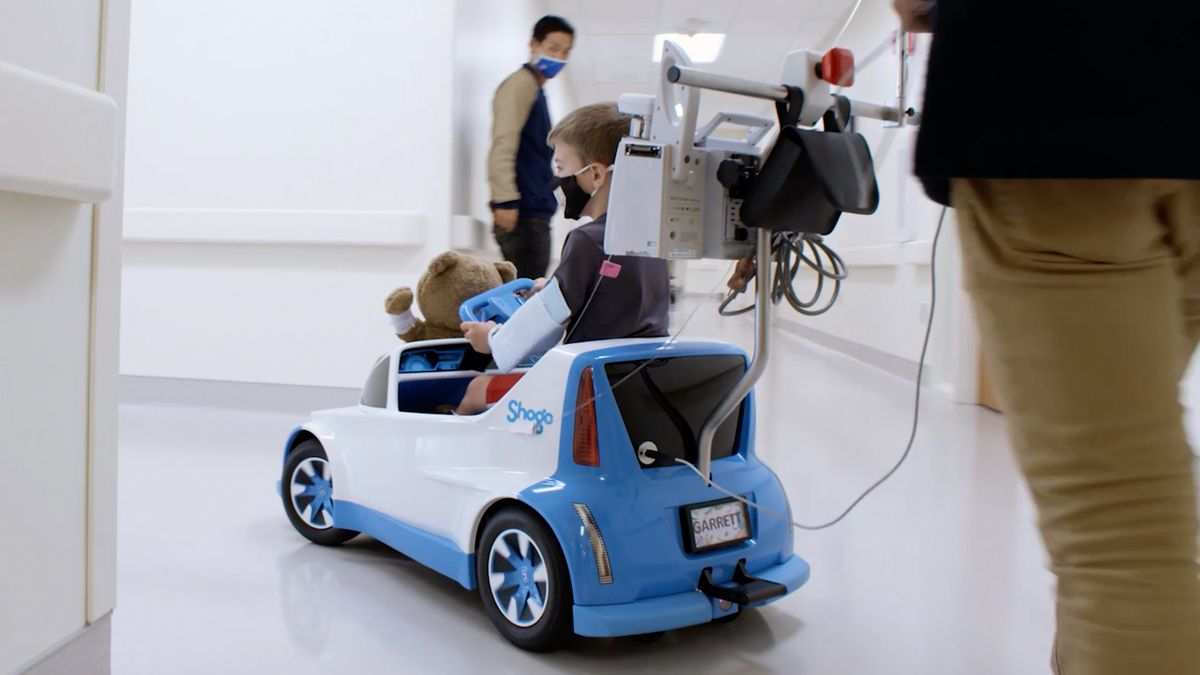 Honda worked with Children's Health of OC to develop Shogo, testing it at its research and development facility where a hallway was designed to replicate a hospital route populated with real children and parents.
Honda has long worked with CHOC on projects to make children's hospital stays more enjoyable. In 2016, it created a virtual candy cane lane experience for patients to use with Oculus headsets. In 2017 and 2018, it created two other virtual reality experiences for patients to visit the insides of a snow globe and engage with holiday themes.
"Creating Shogo to help support these patients during what can be a stressful time in the hospital has been a labor of love for our passionate team of Honda associates, and we're especially proud to introduce Shogo during this holiday season at CHOC," said Hundy Liu, American Honda Motor Co.'s Manager of National Automobile Advertising, in a statement. "To see the joy on the faces of these young patients when they get behind the wheel of Shogo is truly rewarding."