Good evening, SoCal. We're wrapping up the day for you with the most important stories you need to know and your weather outlook.
Your Weather Planner
The inland heat wave continues into the weekend. Our hottest Inland Valley and Inland Empire communities will see temperatures close to the century mark, again.
If you want to stay cool, head to the coast. The beach cities will start out with marine layer clouds. Most coastal towns should see the sun by mid morning, however, some beaches will have some stubborn clouds stick around through the afternoon.
If you plan on staying in the sun for any amount of time, remember to wear sunscreen as the sun's rays are strongest during this time of year.
Tomorrow's Highs

Get your 7-day forecast: LA West | LA East | San Fernando Valley/Ventura County | Orange County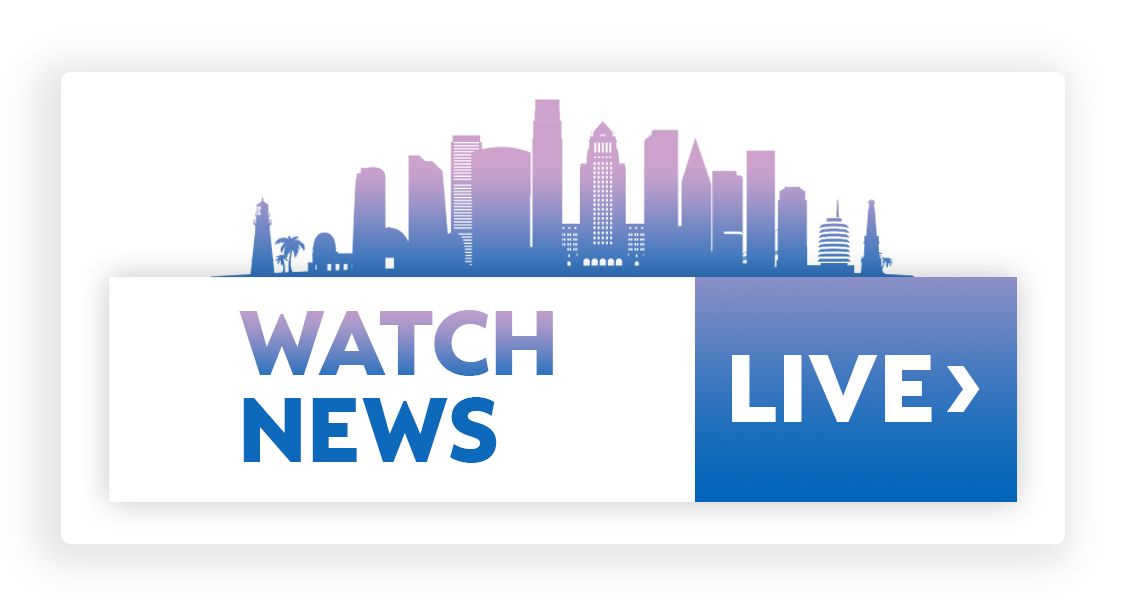 Today's Big Stories
1. California lawmakers, groups react to Supreme Court decision on Roe v. Wade
The United States Supreme Court overturned Roe v. Wade, the decision that guaranteed women's right to have an abortion, and the reactions from across the state came swiftly. Across the region and nationally, groups are planning to protest the decision, and some are reassuring residents that abortion remains legal in California.
The ruling, ending the 49-year-old decision, puts abortion policy at states' discretion, many of which have passed laws triggering the restriction and outlawing the procedure after the decision became official.
The Supreme Court's 6-3 ruling is being described as the most significant curtailing of an established constitutional right in the court's history.
California abortion rights advocates issued dire warnings after the Supreme Court decision they knew would come.
"This is a day that's a grave tragedy for the girls and the women affected by this and the people who can become pregnant," said Michele Goodwin, director of Center for Biotechnology and Global Health Policy at the University of California, Irvine. "This is also devastating for the rule of law and the promise of our constitution to have real meaning and value."
The California Catholic Conference, the official voice of the Catholic church in the state, celebrated the court's decision.
"Today is a day to give thanks and celebrate," officials from various archdioceses wrote in a joint statement. "The California Catholic Conference of Bishops profoundly welcomes the Supreme Court's decision...which has affirmed our dearly held belief that life is precious, valuable, and should be protected, and that states have a compelling interest to protect the unborn and limit abortion. This has been our prayer, the Church's prayer, for the last 50 years."
2. Inland lawmakers praise, denounce Supreme Court abortion decision
"The Supreme Court has taken the extraordinary action of stripping American women of the right to control their bodies," Rep. Mark Takano, D-Riverside, said.
Rep. Darrell Issa, R-Temecula, countered in a social media post that "this is a great day for the Constitution to be recognized for what it says," referring to the 6-3 majority court opinion that found no historic basis for validating Roe v. Wade in the first place.
Sen. Melissa Melendez, R-Lake Elsinore, posted a celebratory message on Twitter declaring "Roe is overturned!"
"Be prepared for the Left to try to hurt others because their ability to kill innocent babies is taken away," the mother of five added.
Assemblyman Jose Medina, D-Riverside, called the decision "a dark day in American history."
"For those who remember Roe v. Wade, it seems unimaginable that we would come to this day," he said. "To the people across our nation who are upset, angry and scared, California is with you."
Abortion remains legal in California.
3. Gomez, Catholic bishops hail overturning of Roe v. Wade
The U.S. Conference of Catholic Bishops, led by Archbishop José H. Gomez of the Archdiocese of Los Angeles, hailed the U.S. Supreme Court ruling overturning federal abortion protections as a "historic" action that reverses a half-century-old "unjust law."
Gomez, the organization's president, and Archbishop William E. Lori of Baltimore, chairman of the conference's Committee on anti-abortion Activities, issued a joint statement calling the ruling "a historic day in the life of our country, one that stirs our thoughts, emotions and prayers."
They called the ruling "the fruit of the prayers, sacrifices and advocacy of countless ordinary Americans from every walk of life."
4. Governors announce 'West Coast offense' to protect abortion
The Democratic governors of California, Washington and Oregon vowed to protect reproductive rights and help women who travel to the West Coast seeking abortions following the Supreme Court's decision to overturn Roe v. Wade.
The three states are building a "West Coast offense" to protect patients' access to reproductive care, California Gov. Gavin Newsom said in a video statement announcing the plans along with Oregon Gov. Kate Brown and Washington Gov. Jay Inslee.
The states issued a joint "multi-state commitment," saying they will work together to defend patients and medical professionals providing reproductive health care.
They also pledged to "protect against judicial and local law enforcement cooperation with out-of-state investigations, inquiries and arrests" regarding abortions performed in their states.
The liberal West Coast states anticipate an influx of people seeking abortions, especially as neighboring conservative states move to outlaw or greatly restrict the procedure.
5. 'Our work is far from done': McCarthy suggests GOP will propose anti-abortion legislation if they retake House
At a press conference Friday after the Supreme Court overturned Roe v. Wade, House Speaker Nancy Pelosi warned that if Republicans take back control of Congress in November's midterm elections, they will attempt to enact a nationwide ban on abortion.
In a press conference later in the day, House Minority Leader Rep. Kevin McCarthy, R-Calif., seemed to suggest that Republicans would put forward anti-abortion legislation should they win back the majority, pledging that the GOP's anti-abortion work is "far from done."
McCarthy hailed Friday's decision as "the most important pro-life ruling in American history" and said that "the court affirmed that the power to protect unborn life has returned to the people and their elected representatives."
6. More states, businesses join push to protect abortion rights after Roe reversal
A growing cohort of state lawmakers and companies have moved to support those who might need abortion care, with some offering additional support to employees in states where abortion is likely to be severely limited or banned altogether in the coming days, weeks and months.
Lauren Hobart, president and CEO of DICK'S Sporting Goods, shared a lengthy message to her LinkedIn account on Friday writing that the company's employees "are the heart of our business, and we are committed to protecting their health and well-being."
Outdoor clothing company Patagonia shared a message on LinkedIn saying that caring for employees and their health is the "responsibility of business," and detailed plans to both help support individuals who need access to abortions as well as those who choose to peacefully protest.
Amazon on Monday announced in an email to its staff that it would reimburse individuals up to $4,000 for travel expenses incurred for non life-saving medical procedures, which the company says includes abortions, according to a report first published by Reuters.
Click the link above to see how other companies are showing their support to those who might need abortion care.
---
Your Notes for this Weekend
The Dodgers take on the Atlanta Braves on Saturday at 4:15 p.m. PT
The Los Angeles Angels will play the Seattle Mariners on Saturday at 7:07 p.m. PT
Saturday marks the 75th anniversary of Anne Frank's diary being published​
On Sunday, President Biden attends G7 Summit
Sunday is the 25th anniversary of "Harry Potter and the Philosopher's Stone" book
---
In Case You Missed It

As the House Committee on Jan. 6 wraps up its fifth public hearing, we're joined by member Adam Schiff of Burbank.
The Democrat breaks down what the goals of the committee are and how they hope to get there.
Click the link above to listen to the full episode.