Good evening, SoCal. We're wrapping up the day for you with the most important stories you need to know and your weather outlook.
Your Weather Planner
It was an active weather day across Southern California with showers and thunderstorms that produced periods of heavy rain for some, gusty winds, lightning, thunder and even small hail.
Much of the activity will taper off heading into the evening.
Drier air filters in Thursday, but lingering moisture will keep thunderstorm chances confined to the mountains and deserts into the afternoon. Everywhere else, it will be less muggy.
There will also be some warming across inland cities.
Tomorrow's Highs
Get your 7-day forecast: LA West | LA East | San Fernando Valley/Ventura County | Orange County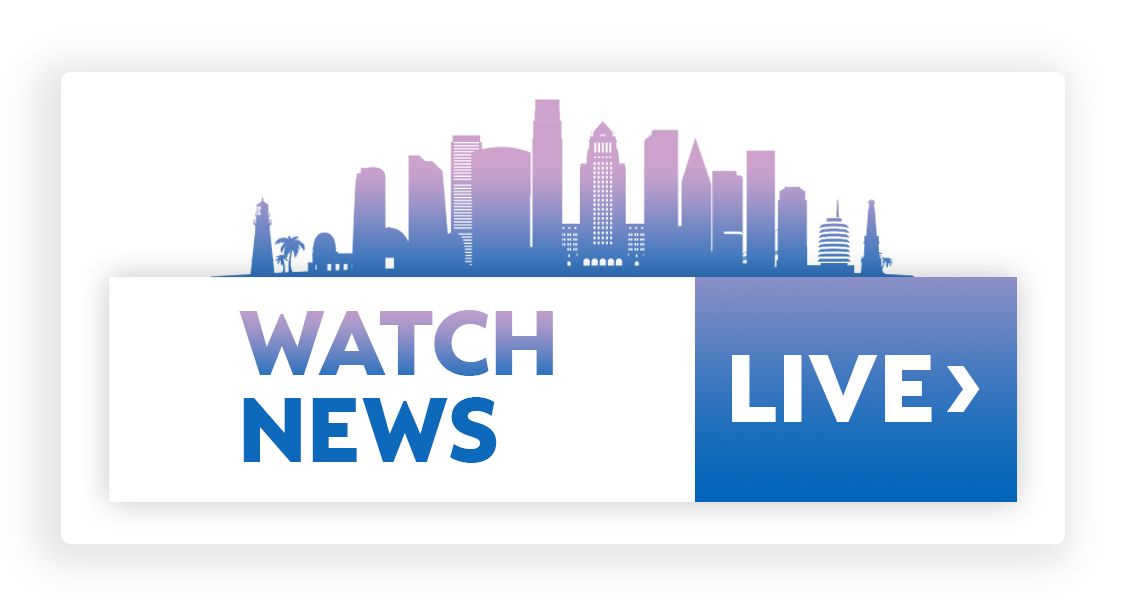 Today's Big Stories
1. Thunderstorms hit parts of Southland; woman killed by lightning in Pico Rivera
A woman and her two dogs were fatally struck by lightning in Pico Rivera Wednesday as a storm front pushed across the Southland and led to power outages and beach closures.
The lightning strike in Pico Rivera occurred around 8:50 a.m. when the woman was walking along the San Gabriel River, according to the Los Angeles County Sheriff's Department. The woman and her dogs both died at the scene.
It was a tragic turn in morning peppered by scattered thunderstorms that made for a damp morning commute in some areas, sparked at least one small brush fire and caused lighting strikes that forced temporary closures of Orange County beaches in Newport Beach and Laguna Beach.
All beaches in Long Beach were closed late Wednesday morning due to a "significant lightning strike within the breakwall," according to the city Fire Department.
2. Pediatric COVID vaccine doses available for kids under 5 in LA County
COVID-19 vaccine doses for children under age 5 became more widely available across Los Angeles County Wednesday following shipping delays that stalled the rollout of the pediatric shots.
Federal authorities approved the doses for kids as young as 6 months over the weekend. The approval applies to vaccines manufactured by Moderna and Pfizer-BioNTech.
County health officials noted that young children are considered at lower risk of becoming severely ill or dying from COVID, but they said the risk is higher among unvaccinated children. They also contend that unvaccinated children are at higher risk of developing Multisystem Inflammatory Syndrome in Children, or MIS-C.
Some Southland pharmacies and pediatrician offices began administering the doses Tuesday, but availability was limited at many county run sites. According to the county Department of Public Health, shipping issues were causing the delay, with more widespread availability on Wednesday.
3. Mistrial declared in wrongful death suit against Suge Knight
A judge declared a mistrial Wednesday in a wrongful death suit brought against Marion "Suge" Knight by relatives of a man run over and killed by the former rap mogul with a pickup truck in Compton in 2015, with jurors deadlocked 7-5 in favor of finding him liable.
Compton Superior Court Judge Thomas Long took the action after jurors announced they could not attain the nine votes needed to reach a verdict. They first announced late last week that they were at an impasse, but the judge urged them to return Tuesday and keep working.
Knight, now 56, pleaded no contest in September 2018 to voluntary manslaughter for killing 55-year-old Terry Carter after an argument near a promotional shoot for the movie "Straight Outta Compton" on Jan. 29, 2015.
Los Angeles Superior Court Judge Ronald Coen sentenced him to 28 years in prison a month after his plea.
4. Biden calls for 3-month suspension of gas, diesel taxes to 'provide families some immediate relief'
President Joe Biden on Wednesday called on Congress to suspend federal gasoline and diesel taxes for three months — a move meant to ease financial pressures at the pump that also reveals the political toxicity of high gas prices in an election year.
The Democratic president also called on states to suspend their own gas taxes or "find other ways to deliver some relief" to consumers at the pump, praising states like New York and Connecticut that have already taken action to pause statewide gas taxes.
At issue is the 18.4 cents-a-gallon federal tax on gas and the 24.4 cents-a-gallon federal tax on diesel fuel.
If the gas savings were fully passed along to consumers, people would save roughly 3.6% at the pump when prices are averaging about $5 a gallon nationwide.
5. Capitol riot hearings to stretch into July, chairman says
The House Select Committee investigating the Jan. 6 riot at the U.S. Capitol plans to continue its public hearings into July as its investigation of the insurrection deepens.
The chairman, Rep. Bennie Thompson, told reporters Wednesday that the committee is receiving "a lot of information" — including new documentary film footage of Trump's final months in office — as its yearlong inquiry intensifies with hearings into the attack on Jan. 6, 2021, and Donald Trump's efforts to overturn the 2020 election that Democrat Joe Biden won.
Thompson, D-Miss., said the committee's Thursday hearing, which is set to highlight former Justice Department officials testifying about Trump's proposals to reject the election results, would wrap up this month's work.
The committee would start up again in July.
---
Your Notes for Tomorrow
The Los Angeles Dodgers face the Reds in Cincinnati
NBA draft begins
Jan. 6, 2021, committee holds a hearing
U.S. Supreme Court opinion on overturning Roe v. Wade possibly coming
World Health Organization experts assess whether Monkeypox is a Public Health Emergency
The Federal Reserve Board releases annual bank stress test results
---
In Case You Missed It

Giant kelp forests are critical to Southern California oceans.
They're home to over 800 species. They help erosion by dampening wave energy, and they absorb carbon dioxide, which is key in curbing climate change.
But stressors like pollution, overfishing and warming waters all contribute to their demise.
Click the link above to find out more.