Good evening, SoCal. We're wrapping up the day for you with the most important stories you need to know and your weather outlook.
Your Weather Planner
The inland heat wave continues through Saturday, then we see a little cooling on Sunday.
Early morning low temperatures will only cool off into the 60s on the west side of the mountains. The deserts will only cool into the 70s and 80s.
The hottest inland cities will push the century mark for one more afternoon.
The marine layer clouds will make their way back into the coastal and basin communities early Saturday morning. It will pull back to the coast by mid morning. However, it will hover near the coast, so some of our beaches may see no sun or just a couple hours of afternoon sunshine.
Tomorrow's Highs
Get your 7-day forecast: LA West | LA East | San Fernando Valley/Ventura County | Orange County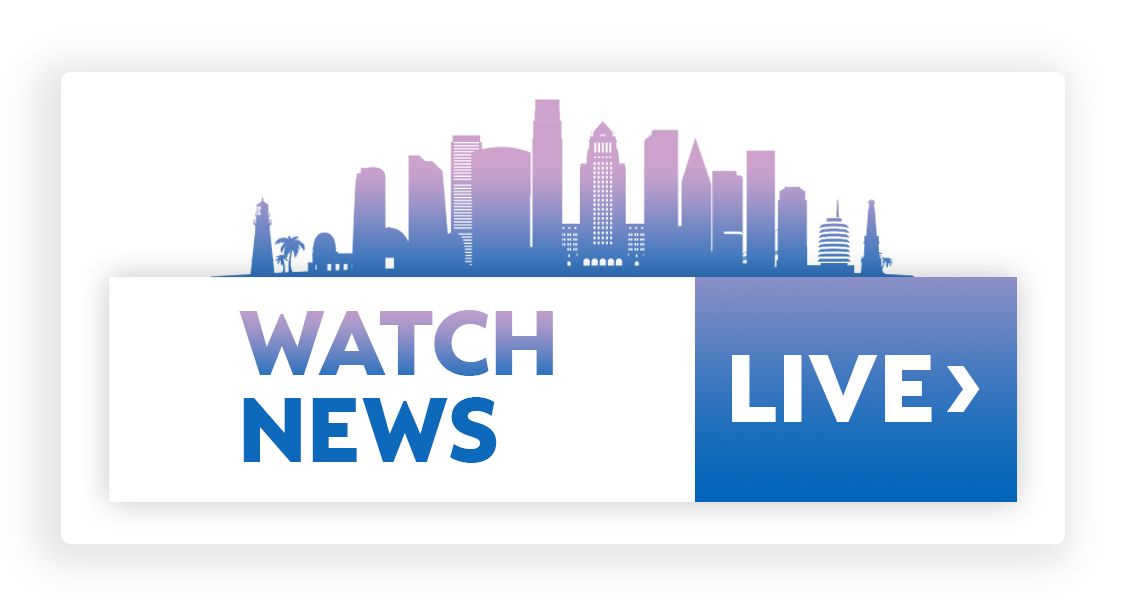 Today's Big Stories
1. At busy LA port, Biden calls out oil companies, highlights inflation fight
Speaking at the busy Port of Los Angeles on Friday, President Joe Biden highlighted his effort against record-high price increases and his attempts at easing supply chain backlogs as inflation rose to its highest level in decades last month. He also called out oil companies for their profits amid a deficit in global oil supply and high prices.
Biden spoke as supply chain issues started by the pandemic persisted, exacerbated by the war in Ukraine and as gas prices increased once again in May, a major factor in driving consumer prices 8.6% higher since last year.
The president reiterated that fighting inflation was his "top economic priority."
"I understand Americans are anxious," he said. "America should also understand our economy has unique strengths that we can build on. The job market is the strongest it's been since World War Two, notwithstanding inflation."
2. LA City Council ratifies emergency declaration amid baby formula shortage
The Los Angeles City Council Friday ratified a local emergency declaration by Mayor Eric Garcetti to prevent local price gouging amid the shortage of baby formula across the U.S.
The resolution, introduced by Council President Nury Martinez and seconded by Councilwoman Nithya Raman, ratifies the emergency declaration made by Garcetti on June 3.
Under a local emergency declaration, it is illegal for any person or business to sell baby or toddler formula for more than 10% the price charged prior to the emergency declaration, according to the Los Angeles City Attorney's Office.
According to Martinez' resolution, the City Council will consider continuing the resolution every month.
In an effort to help families amid the baby formula shortage, Los Angeles County purchased $750,000 worth of baby formula.
3. LAPD warns of street closures during Sunday's LA Pride Parade
Ahead of Sunday's LA Pride Parade in Hollywood, the Los Angeles Police Department Friday issued a traffic advisory for the area of the event, warning motorists to avoid select streets to prevent travel delays.
According to the LAPD, the following street closures will be in effect from 4 a.m. to 4 p.m Sunday:
Hollywood Boulevard from Highland Avenue to Vine Street;
Cahuenga Boulevard from Yucca Street to Sunset Boulevard;
Highland Avenue from Hollywood Boulevard to Sunset Boulevard; and
Sunset Boulevard from Highland Avenue to Vine Street.
In addition, Hollywood Boulevard will be closed between Cahuenga Boulevard and Vine Street from 12:01 a.m. to 11:50 p.m. Sunday, and Selma Avenue will be open to outgoing and residential traffic only.
The Pride Parade is scheduled to begin at 10:30 a.m.
4. UC Irvine sees surge in COVID-19 cases
As the country experiences a surge in COVID-19 cases, so has University of California, Irvine, which is also boasting a vaccination and booster rate of 98%.
That's as high as can be expected, many at the front of the coronavirus response believe.
In recent days, the campus has seen a surge in cases anyway, a reminder that no matter the caution and preparation an institution may make, spikes can happen anyway. Last week, the campus saw about 450 cases, a jump up from the teens the week before.
David Souleles, who took over the COVID-19 response for the university just as the illness began to spread, said he expects numbers to drop after graduation next week. But what comes after that is impossible to say.
---
Your Notes for this Weekend
On Saturday, the March for our Lives Rally takes place in Washington, D.C.
Defense Secretary Austin speaks at IISS Asia Security Summit on Saturday
U.S. Astronaut Hall of Fame induction ceremony takes place on Saturday
On Sunday, 75th Annual Tony Awards take place
On Sunday, Queen Elizabeth officially becomes the second longest reigning Monarch in the World's History
Sunday marks the 80th anniversary of Anne Frank writing the first entry in her diary
---
In Case You Missed It

One big night with so many contests — this week, voters cast their choices on dozens of political contests with huge implications for California's future.
"SoCal in 17" breaks down the results with "Inside Golden State Politics" host Sherry Bebitch Jeffe and CalMatters reporter Ben Christopher.
Click above to take a listen.