DOWNEY, Calif. — Hauled into position with hydrogen-powered big rigs, the modular pieces of the nation's first prefabricated H2 Hydrogen Home are being pieced together.
SoCalGas unveiled its demonstration project at the utility's Energy Resource Center in Downey on Wednesday.
The 2,000-square-foot home incorporates solar panels, a battery and an electrolyzer that transforms the sun's energy into hydrogen that can generate electricity to power the house.
"The hydrogen home will feel like a regular home," SoCalGas President Maryam Brown said Wednesday during a groundbreaking event. "You interact with the appliances the same way that you live your life now. The only difference, and it's a great difference, is that the hydrogen home will use reliable and clean energy 24 hours a day, seven days a week, 365 days a year."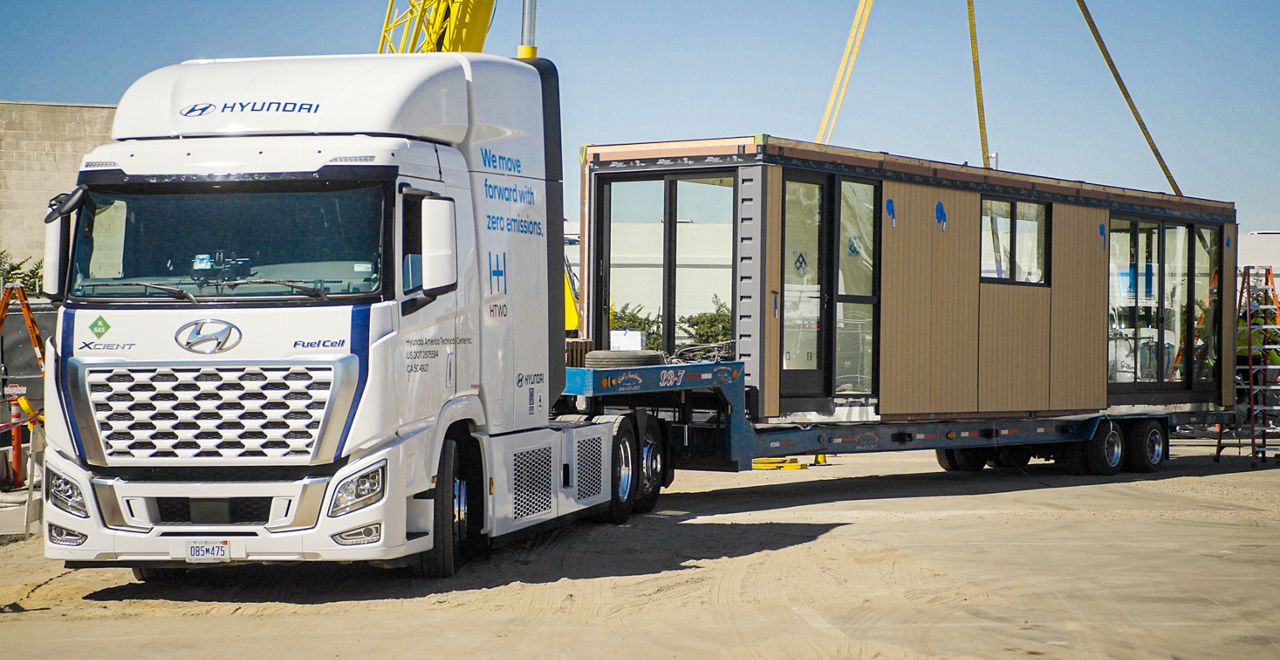 Besides using solar panels and hydrogen for electricity, the home also uses a blend of hydrogen and natural gas to power its tankless water heater, clothes dryer, gas stove, fireplace and barbecue.
The solar, hydrogen and natural gas systems are part of a microgrid that is being constructed right next to the house. Unlike a traditional power utility, a microgrid is a decentralized system that can power a neighborhood as opposed to an entire city. The microgrid SoCalGas is building in Downey is large enough to support about 20 houses, the utility said.
"Microgrids work really well in areas where wildfires are present, and you have those dangers to transmission lines and dense areas where it's hard to install new transmission lines," Brown said, adding that hydrogen distribution can follow the existing rights of way for the utility's natural gas lines.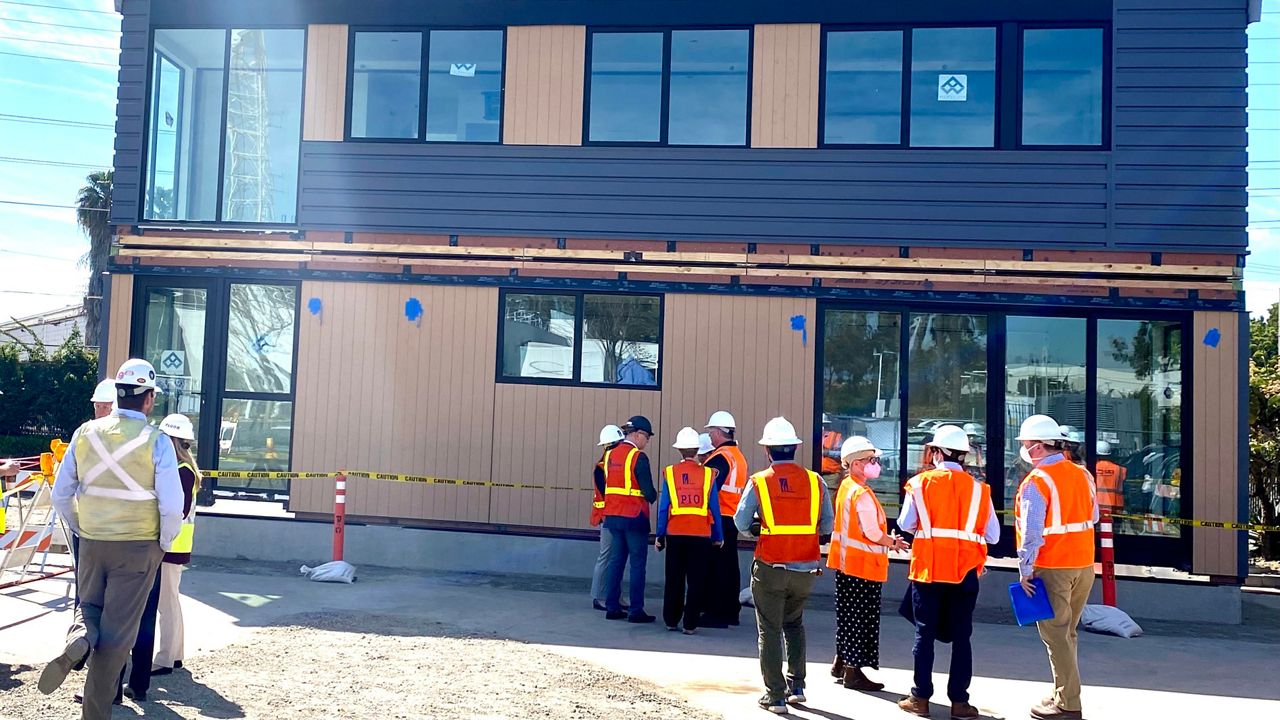 The H2 Hydrogen Home is one of several SoCalGas hydrogen projects. The utility is also working with the fuel cell company Bloom Energy to blend hydrogen into the heating system at the California Institute of Technology in Pasadena. Sunline Transit in Palm Springs operates its buses on hydrogen that SoCalGas delivers.
The nation's largest power utility, serving 22 million customers in Southern and Central California, SoCalGas announced the hydrogen home last summer, shortly after saying it planned to be net zero for greenhouse gas emissions by 2045. Construction on the hydrogen demonstration home is expected to finish this summer.
"If we continue to push for new clean energy solutions and move on green hydrogen quickly, Los Angeles can become California's first hydrogen hub, delivering the benefits of clean energy sooner in the form of clean air and good jobs and energy security," Brown said, adding that the trillion-dollar Bipartisan Infrastructure Law that President Joe Biden signed last November includes $9 billion for hydrogen infrastructure.