RIVERSIDE, Calif. — When Cheech Marin walks through his new Chicano art museum in Riverside, he looks at each painting as if it was a long-lost friend.
Marin stops and takes it in lovingly and calls out the painter by name.
"Judithe Hernandez. This is the one that got away," Marin said of a large velvet painting of cubist beauties that gets its own wall at the new Cheech Marin Center for Chicano Art and Culture. "Oh, I love this one."
Hernandez is not a household name. In fact, few of the artists at The Cheech are well known, which is exactly the point.
"You can't love or hate Chicano art unless you see it, so my goal is to get as many as I can to see it," said Marin, who — with more than 700 pieces in his collection — is believed to be the largest collector of Chicano art in the world.
Marin is better known as one half of the pot-addled comedy duo Cheech and Chong, but he has spent the last 30+ years cultivating an unparalleled collection of Chicano art. He recently gifted 550 pieces in his collection to the center that now bears his name. Five years in the making, The Cheech opens Saturday.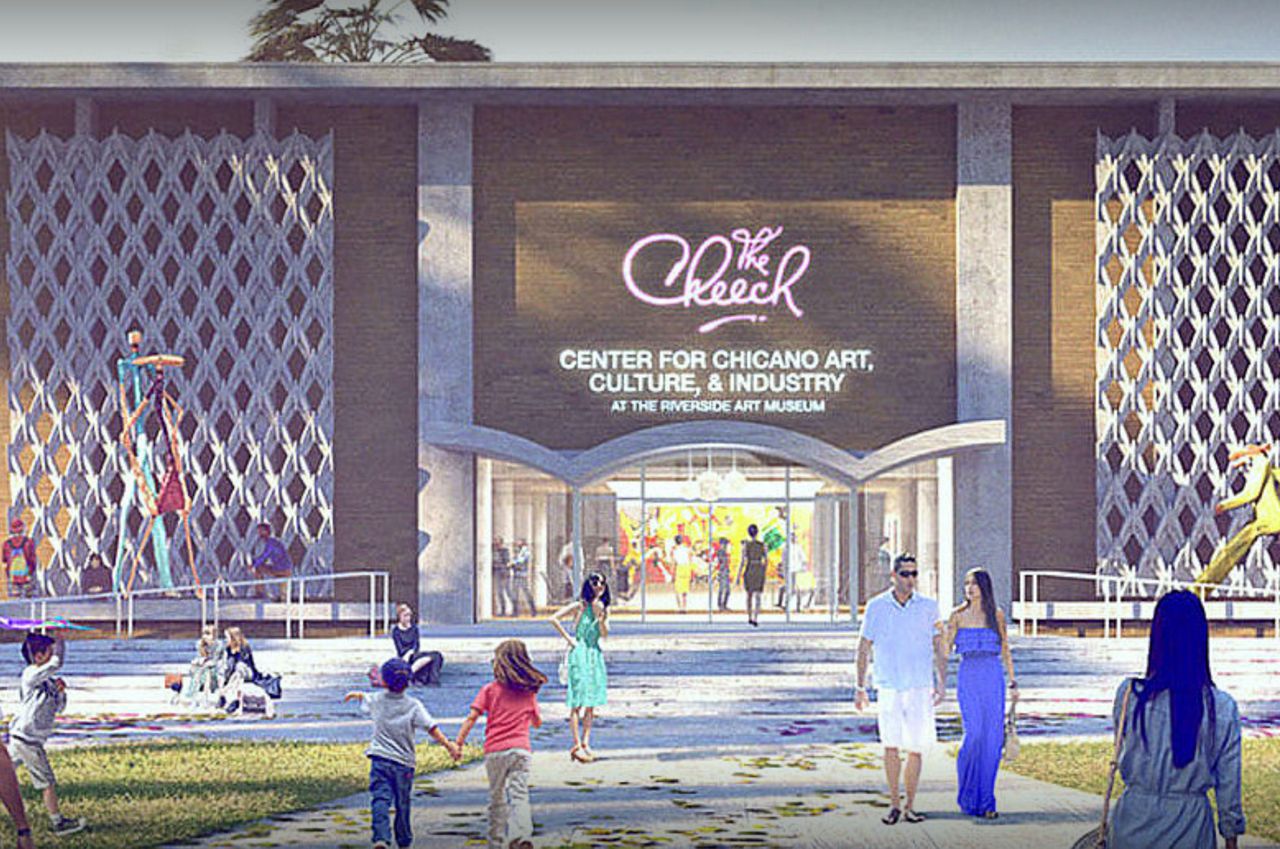 Located across the street from the Riverside Art Museum in a building that was once a library, the Cheech Center wows from the moment visitors walk through the front door. A giant depiction of the Inland Empire, rendered in a 26-foot-tall lenticular that shifts depending on what angle it's viewed from, yields to a succession of galleries organized by theme.
The exhibit begins with a room of paintings that demonstrates a sense of community, like the painting of The Arrest of the Peloteros by Frank Romero, "depicting the time in Los Angeles when the city was going to clean up Echo Park and Silver Lake and get rid of all the street vendors because there weren't other problems like gangs and drugs and prostitution," Marin deadpanned.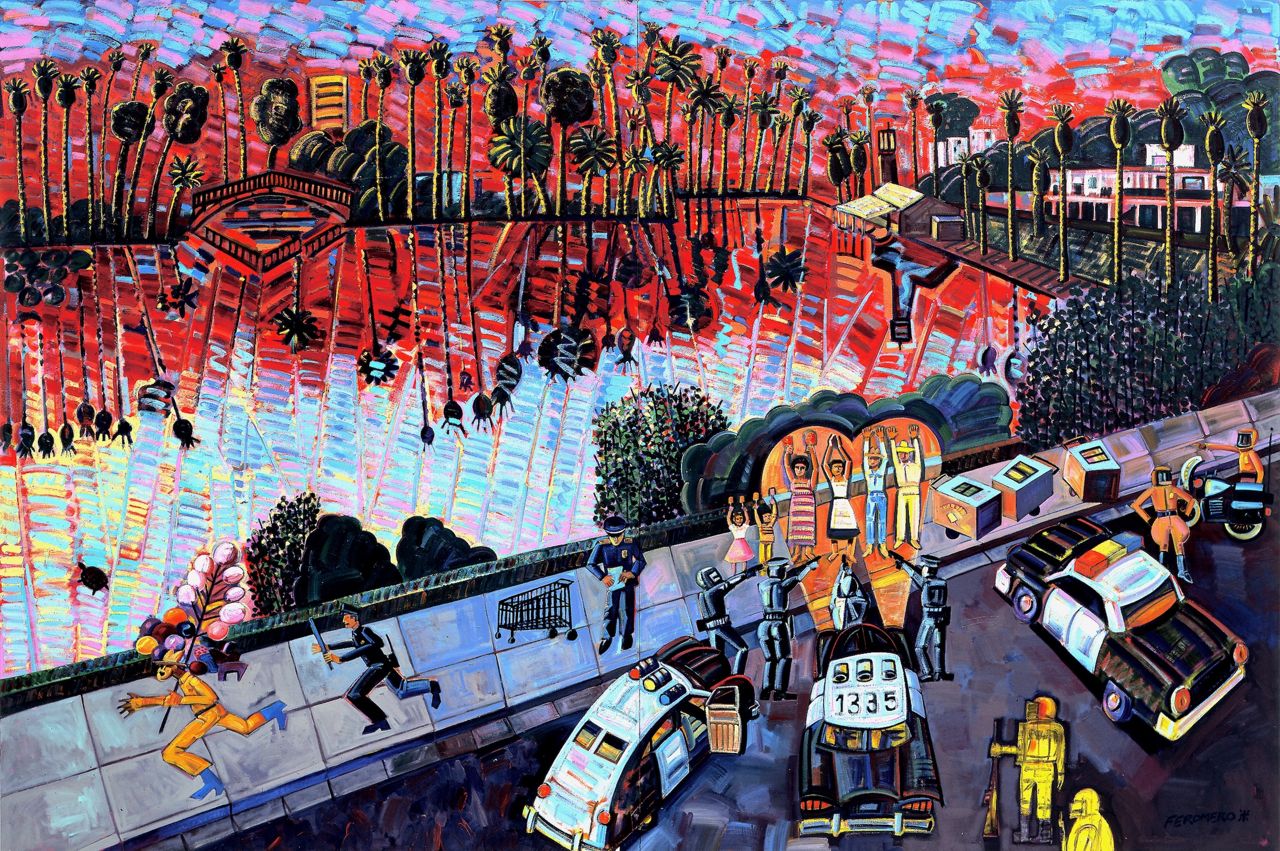 Romero is one of the original Chicano painters and part of an LA-based collective called Los Four, which helped bring the Chicano art movement to national attention. The other three members of the group — Carlos Almaraz, Beto de la Rocha and Gilbert Lujan — are also represented in the inaugural exhibition at The Cheech, which features 96 works from 34 artists in Marin's collection.
Marin's interest in art started long before he began collecting as a bored kid at church. Raised Catholic in South LA, Marin went to mass every Sunday.
"It went on forever, and I would look at the ceilings and see paintings up there," he said. "There's guys in sheets, and they're walking around in the clouds, and they're barbecuing some guy in the corner. What? That's what drew me to art. It had a lot of sides that caught my imagination."
Now 76, Marin said he started learning about art because one of his cousins asked him to study it and tell him what he found out. That prompted him to visit the library and look through art books, learning everything he could about Picasso, Cezanne, Miro and other modern Western artists — at least in theory. It wasn't until a school field trip to LACMA that he first got to see paintings up close.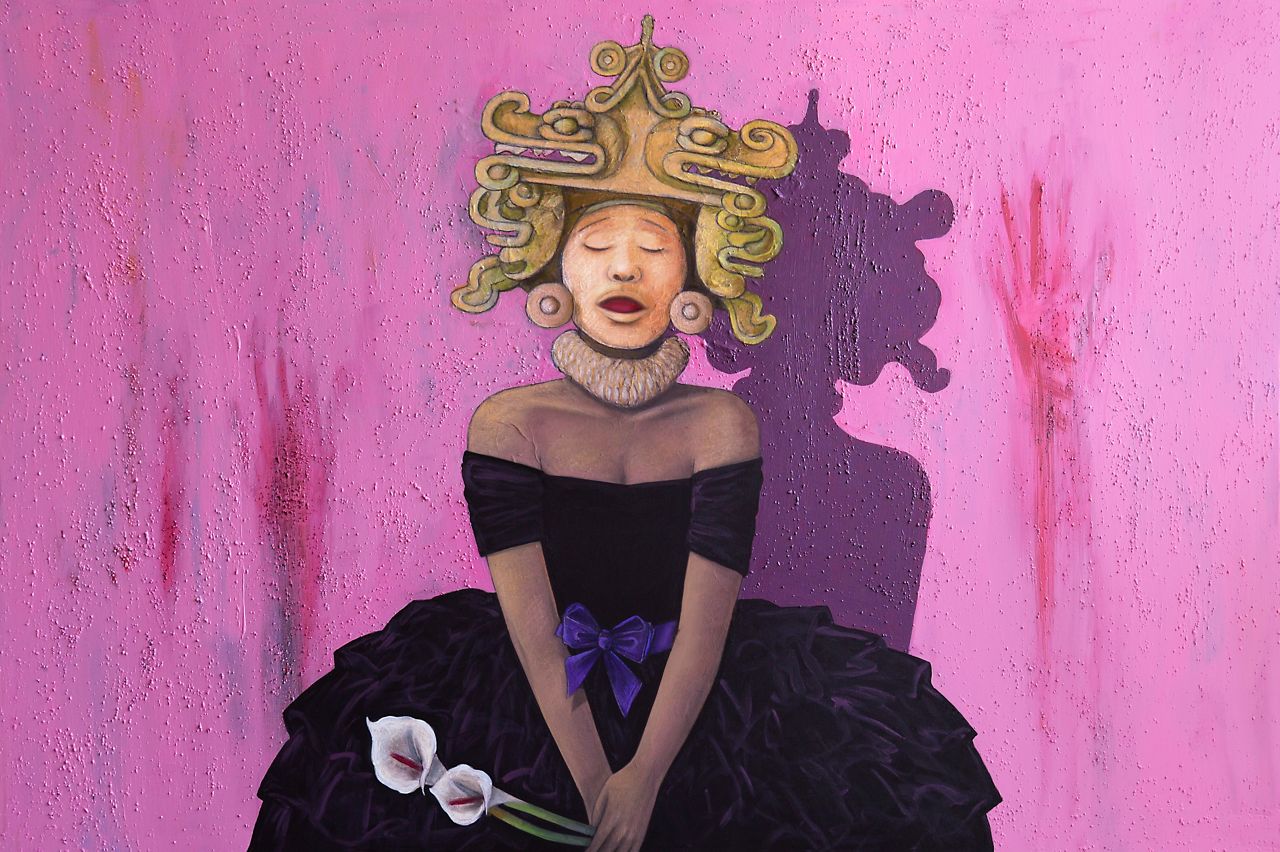 "Most of the kids weren't interested, but I was. You have to see paintings in person if you want to get the whole story because of the medium of paint," Marin said. "I used to get up really close to see how they were done, and when the guard wasn't looking, I would touch them."
Marin didn't learn about Chicano art until his second wife, painter Patti Heid, started taking him to contemporary galleries in the '80s. It was at the Robert Berman Gallery in Santa Monica where he learned about Chicano artists, such as photorealist John Valadez and Carlos Almaraz, best known for painting car crash scenes.
"I said, 'These guys are good, man.' It's like hearing the Beatles for the first time. You know the Beatles, and you know what their stuff was built on: Chuck Berry and Elvis and Jerry Lee Lewis. But it was an English version of it. This was Western art but a Chicano version of it, so I recognized it right away."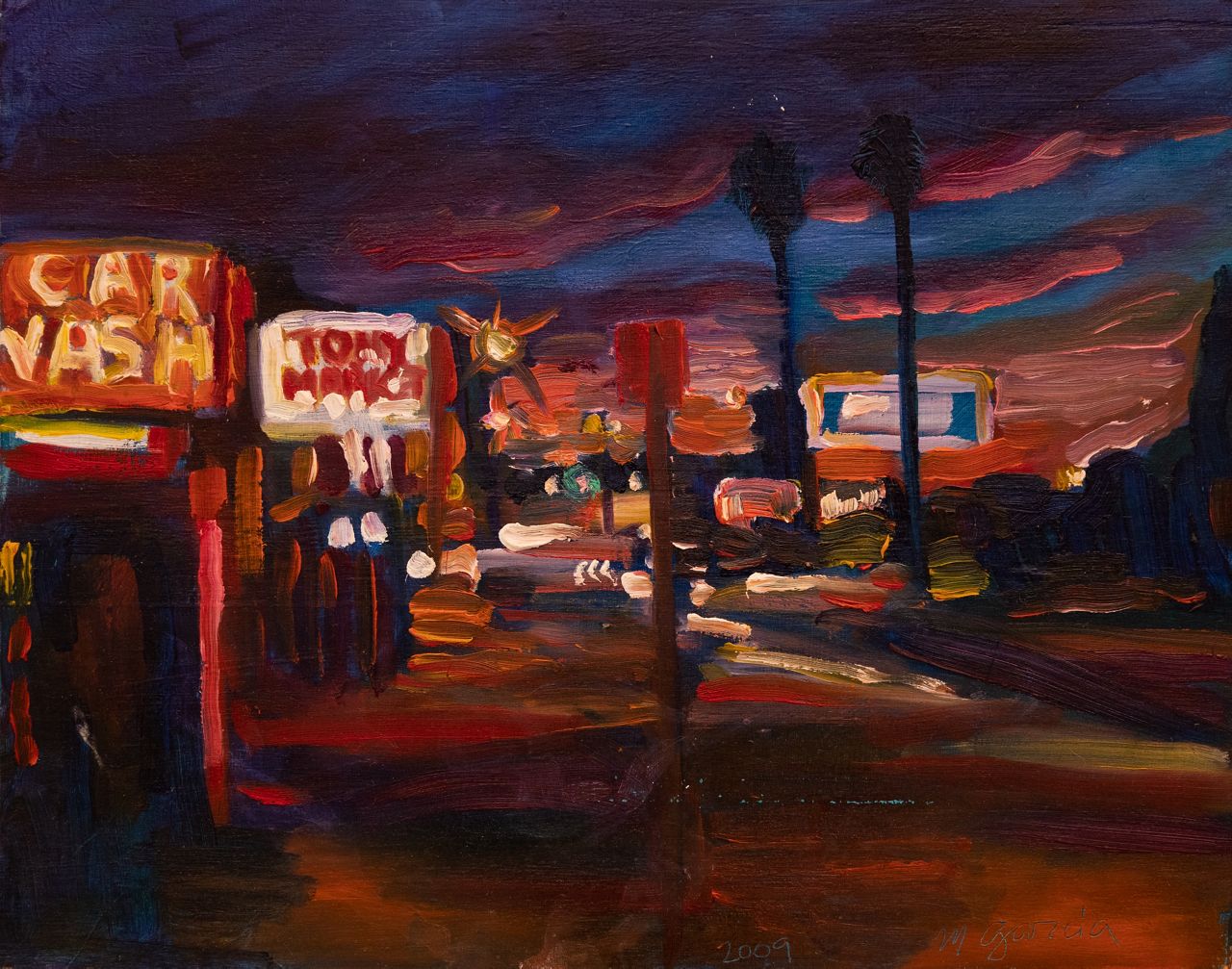 At the time, Marin had a string of hit movies under his belt. The money he made from "Up in Smoke," "Nice Dreams" and other stoner classics put him in the right place at the right time to begin collecting. Stints voicing characters in animated films like "The Lion King," "Cars" and "Coco" have kept him flush with cash, allowing him to continuously add to his stable.
Marin has always been a collector.
"Whether it was marbles or baseball cards or stamps, I had an affinity for collecting the whole set and putting them in order," he said.
That affinity is now on display at The Cheech. What started with California-based '70s pioneers like graffiti artist Chaz Bojorquez, feminist muralist Yreina Cervantez and political painter Magu has expanded to works from Texas Chicano artists such as portraitist Cesar Martinez, noir painter Adan Hernandez and cityscape painter Jacinto Guevara — many of which are included in the inaugural exhibit at The Cheech.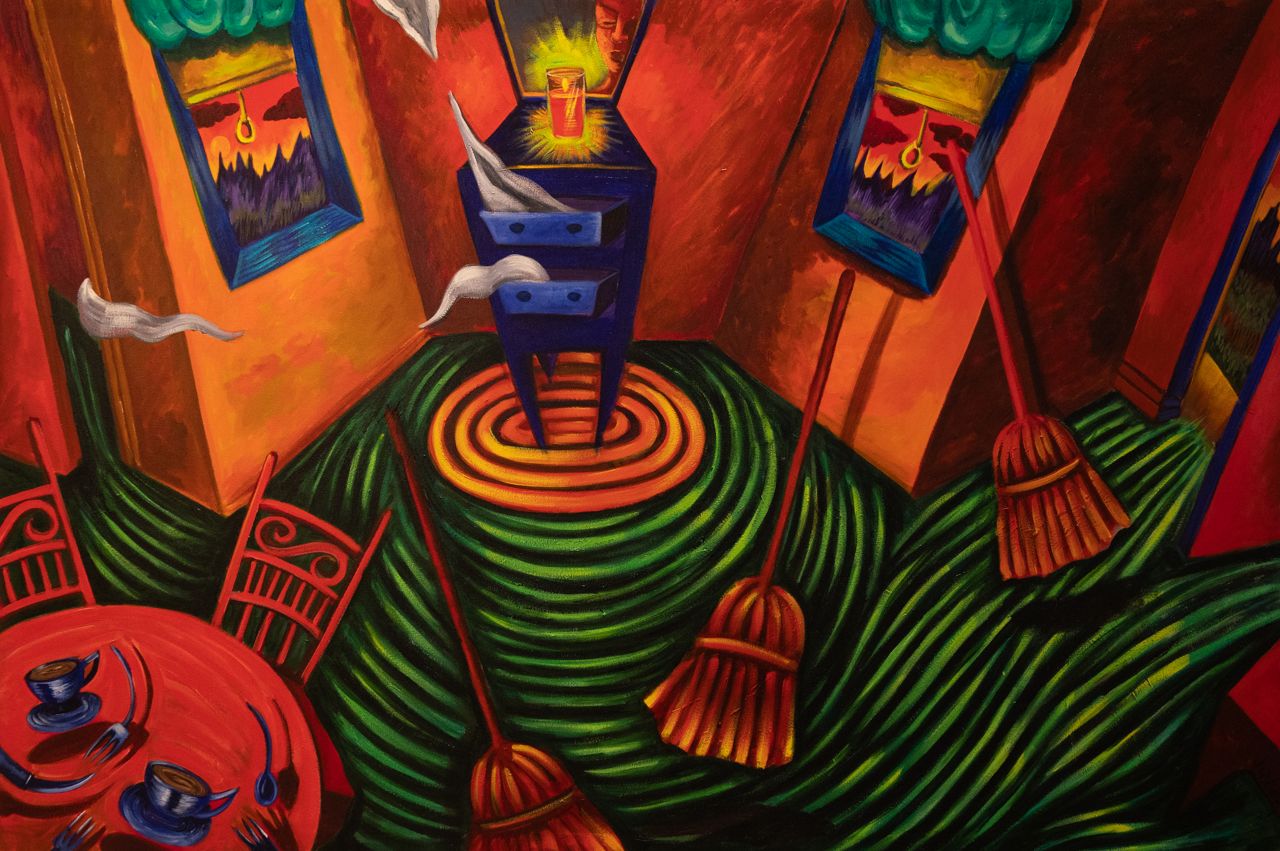 "This is the first roll out," Marin said, adding that it will take at least five years for the center to go through the hundreds of pieces he's given the museum.
Marin said he personally knows all the artists he collects, and that he doesn't collect just one piece from them, but several. He buys a painting when it haunts him in his dreams, he said.
Marin decided to start a museum because friends in the art museum world insisted he had to show his collection. For seven years, he toured part of it in the traveling exhibit "Chicano Vision: Painters on the Verge," which featured 30 artists and traveled to 14 cities, including the Smithsonian in Washington, D.C.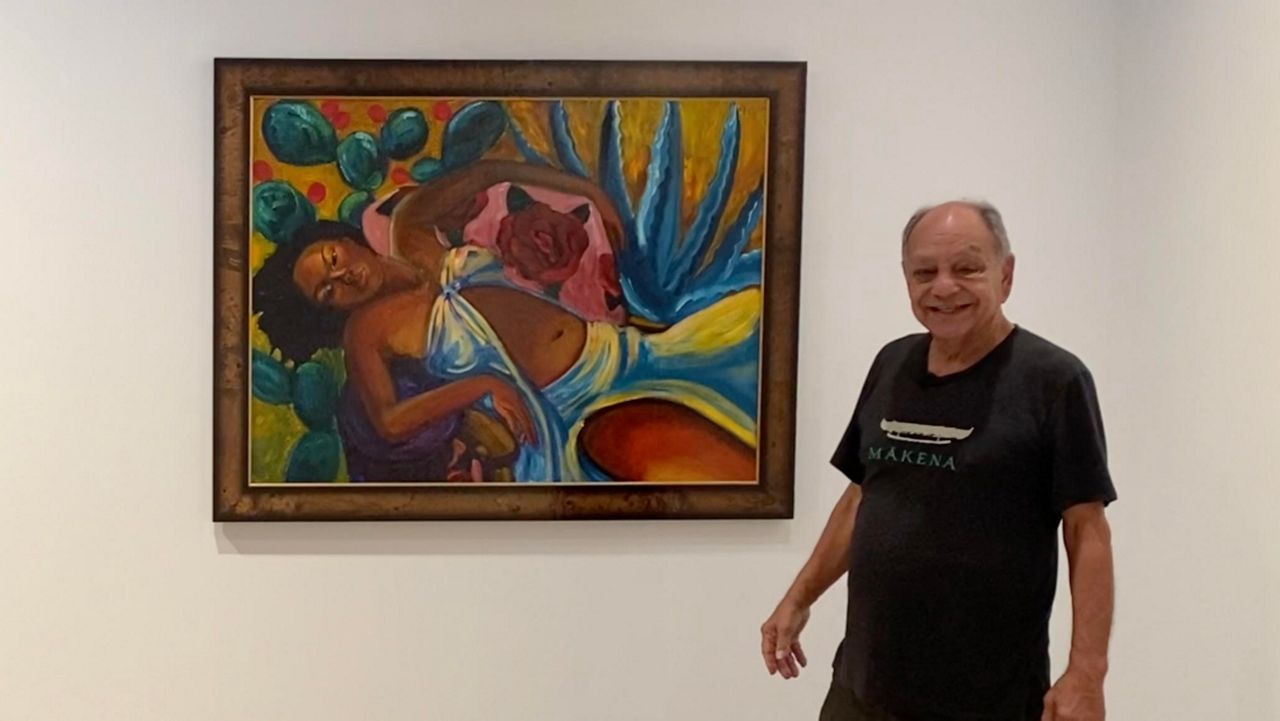 Validated by that tour, The Cheech is a permanent museum that expands on the traveling show with dozens more artists and a permanent home. Marin said the city of Riverside approached him after the Riverside Art Museum showed his collection of Chicano works on paper.
"I don't think I had even been to Riverside before we did a show here, but I saw right away it has all the foundations to build a really strong arts center," he said. "We can accomplish a lot of things here."
The Cheech Center is intended to be a locus of Chicano painting, sculpture and photography, though the emphasis with the inaugural exhibit is painting. Its 61,420 square feet of space is curated as an introduction to Marin's collection.
"Our goal for the exhibition was to weave a narrative of Cheech as a collector and begin to tell a story of the art historical importance of the collection and some of the works," said Maria Esther Fernandez, The Cheech's artistic director.
While the basis of Marin's collection is Chicano art from the '70s, during the Mexican-American civil rights movement, Marin's collection also includes younger painters working today, including surrealist Jaime "Germs" Zacarias and barrio pop artist Cande Aguilar.
To help visitors get a better understanding of Chicano art, The Cheech will support research into the collection.
"Our goal is to learn more about each work and the artists represented but also develop a thoughtful and comprehensive acquisitions plan. We want to be a hub where we will have a pipeline of exhibitions for emerging to established and major artists," Fernandez said.
Local artists from the Riverside area are among the emerging artists The Cheech intends to showcase.
"You want to encourage local artists," Marin said. "Not long ago, all these Chicano artists were local artists that had to be promoted in order to be seen and recognized."
Now, through The Cheech, they are.