HIGHLAND PARK, Calif. — Dalton Gerlach remembers exactly where he was the night Mayor Eric Garcetti announced that LA gatherings of 250 people or more had to shut down due to COVID-19. It was March 11, and he was just leaving the Blackwater Holylight show at Lodge Room, the live music venue he owns that has staged everyone from Isabella Rossellini and Stephen Malkmus to Phoebe Bridgers and Dave Chappelle.
"I was like, 'We're a 500-capacity venue. How does that work?'" said Gerlach. He soon learned it meant shutting down and notifying ticket buyers that upcoming shows from the likes of Avi Kaplan, Work Drugs and Telefon Tel Aviv were canceled.
Little did he know he wouldn't be opening his doors for 15 months. But that's about to change. Now that California has announced the lifting of all pandemic restrictions next month, the popular Highland Park venue will reopen June 18 for a sold-out performance from the trance artist Mndsgn.
It's been a quiet year for live music fans, who've had to content themselves with Spotify playlists and Zoom concerts since COVID-19 came to town. Like a lot of venues faced with ever-shifting rules and an uncertain future, the Lodge Room dabbled with live streaming some shows during the shutdown, but it wasn't the same.
"The performances were great," said Lodge Room booker Raghav Desai. "But there's that missing element in the room of excitement. It'll be nice to get that energy back. There's a lot of pent-up need to go see concerts. As the vaccine rollout has been expanded, more and more people are just ready to go out and regain some semblance of normalcy."
The club sold out its first show back with Stone's Throw artist Mndsgn in one day.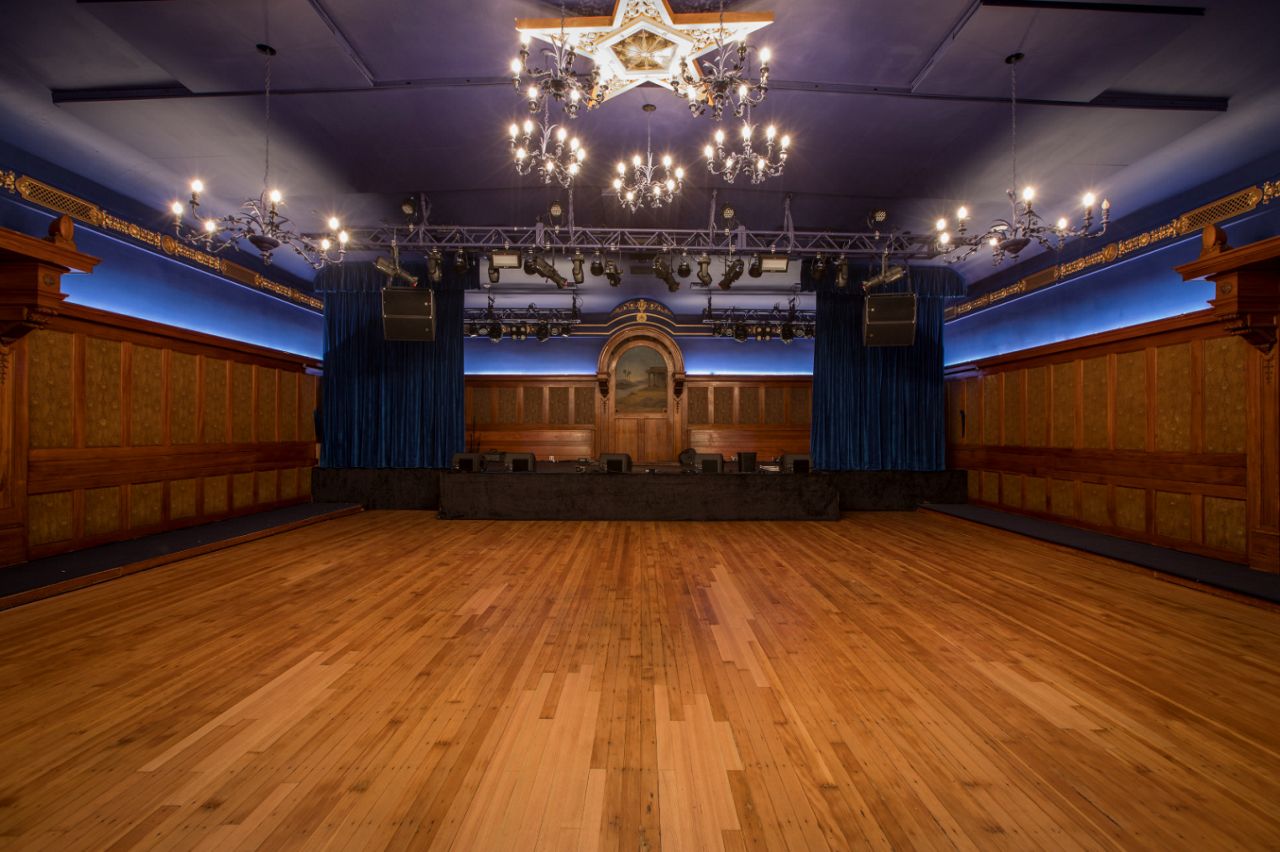 "Demand is definitely there," Desai said. And not only for ticket buyers.
"We're juggling multiple acts wanting the same night or everybody trying to get a Friday and Saturday in May 2022 because so many bands haven't been able to tour for so long," he said. "Usually touring coincides with album cycles, but now we have a backlog of 1.5 years of records that haven't been toured along with all the records that are about to come out. So now, you have three years of records for bands that all need to tour to earn some income."
A "Los Angeles Times" poll of artists and live music professionals last December found that 72% of them had lost at least half of their wages during the pandemic. Globally, the concert business lost $9.7 billion in 2020, according to Pollstar, but 2021 is beginning to show signs of a comeback.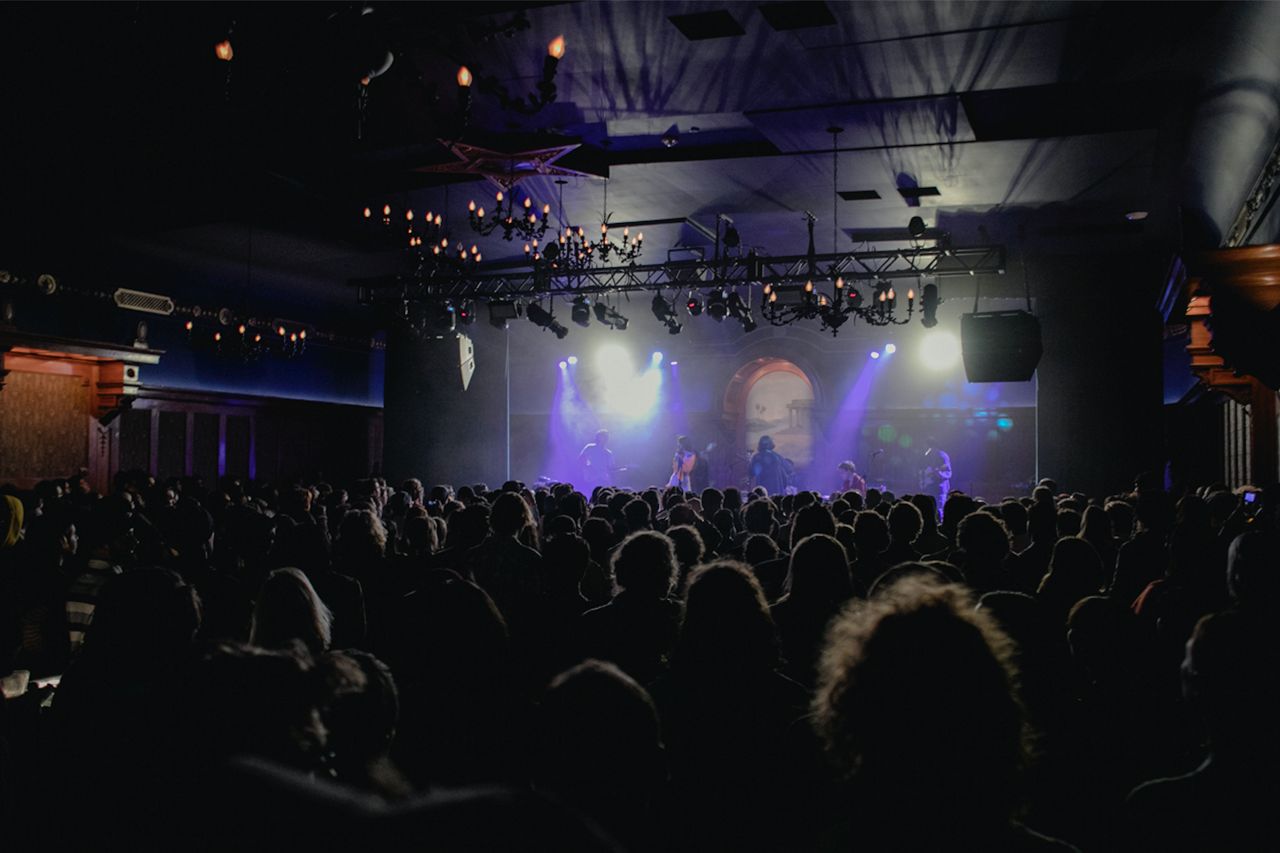 Much of Lodge Room's summer lineup is local acts, such as the LA-based jazz musician John Carroll Kirby. More national acts will start coming through in the fall, including the Nashville artist Bully in September, the San Diego indie pop band TV Girl in December and the Chicago folk rock act Fruit Bats in March.
"The rest of this year will be jam packed," Desai said. "And next year will be even crazier."
That was hardly a foregone conclusion in March 2020, when Gerlach was forced to lay off his staff, lock the doors and "go into hibernation," he said. "Looking back, foolishly we thought maybe by June or July we'll be back open, and that target just kept shifting. It was a constant reshuffling of the artists we had booked to get them new dates."
Gerlach said he received a PPP loan of about $200,000 last year which he used to pay the venue's 50 full-time workers and the mortgage on the building his family co-owns that houses not only Lodge Room but several other independent businesses, including Kindness & Mischief Coffee, Delicias Bakery, Avalon Vintage clothing store and Checker Hall and Burgerlords restaurants.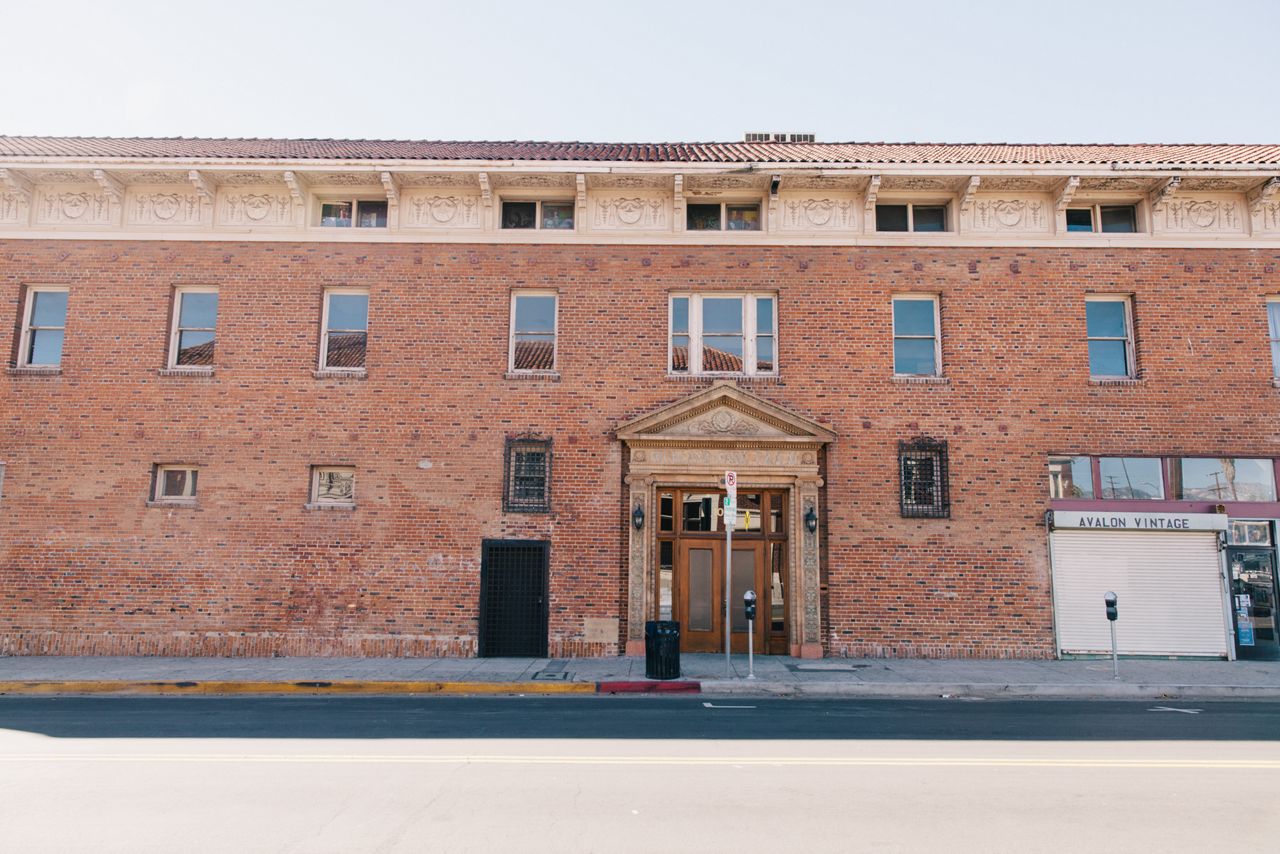 Gerlach is currently waiting on money from the $900 billion COVID relief package Congress passed last December, which included $15 billion in grants for independent movie theaters, live entertainment venues and cultural institutions. Funds from the so-called Save Our Stages Act are expected to be released this week.
"Supposedly," Gerlach said. "I'll believe it when I see it."
If the grant comes through, Gerlach would be eligible for 45% of Lodge Room's 2019 revenue. That year, the club put on close to 200 shows and events.
The Save Our Stages grant "is going to take us from being in the hole to coming out with some money to invest in the space, the people, the reopen," Gerlach said.
Until the money arrives, however, the show must go on.
"We're doing what we need to do to be ready to reopen," Gerlach said. From making sure the heating and cooling system still works, to repainting, ordering beer and putting new sanitation procedures in place, it's a long list. "It's a reopening, but it's like an opening really."
Gerlach also owns Checker Hall — the Mediterranean restaurant adjacent to Lodge Room on the second floor of the Masonic building on Figueroa Avenue's main drag through Highland Park. Closed since last March, Checker Hall's kitchen is currently being leased to a ghost kitchen that prepares meals for the Dodgers' Home Plates program.
Gerlach said he is currently exploring the possibility of sharing the kitchen, but the restaurant isn't likely to reopen until later this fall or even early 2022.
"It's been a tough, tough year, and we're finally starting to see a little reason to be hopeful," Desai said. "Just like there's an energy in the room with 400 fans waiting to see their favorite bands, there's an energy in the neighborhood when everything is open and people are walking around and have a chance to go to their favorite spot. It's something you take for granted."