SANTA ANA, Calif. — One exhibit will allow kids to learn about physics by designing cars in different styles and bodies, and race them along a winding track.
In another exhibit, kids will be able to crawl on the ground to nimbly navigate through a laser maze akin to something one often sees in movies such as "Mission Impossible."
"If you break the beam, you'll set off the alarm," said Joe Adams, the Discovery Cube Orange County CEO.
And for those daring to try, another exhibit will allow visitors to learn about weight distribution by lying down on a bed made up of 3,000 three-inch nails, Adams said.
After being closed for more than a year due to the coronavirus pandemic, the Discovery Cube Orange County in Santa Ana is set to reopen on May 28. During the closure, the Discovery Cube underwent a $10 million capital improvement project for their science centers in Orange County and Los Angeles that included adding and upgrading exhibits and renovating both facilities.
"We've been working hard to transform the science center," Adams said. "This is the first time the main galleries of the science center have been transformed in more than 20 years. It's nice to have new exhibits and new programs and freshness across the galleries.
"We're doing all of the finishing touches as we speak," Adams said.
The reopening of the Discovery Cube comes as Orange County heads toward the state's least restrictive yellow tier.
Under the state's Blueprint for a Safer Economy plan, which monitors the county's coronavirus cases, hitting the yellow tier would allow concert halls, event venues and more businesses to reopen and have larger attendance capacity.
The Discovery Cube, the nonprofit owner of the Discovery Cube in Santa Ana and Los Angeles, closed its locations in March 2020 to curb the spread of the coronavirus.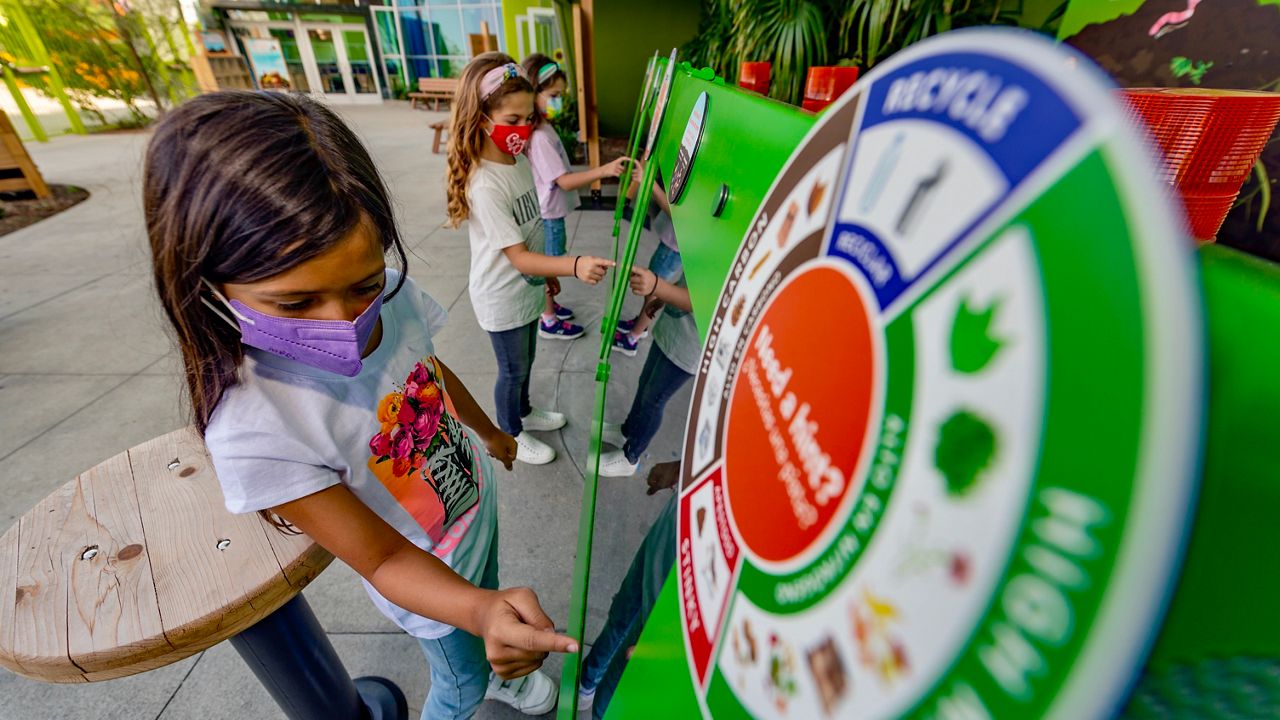 During the closure, Adams said they decided to renovate and upgrade both facilities. A Discovery Cube spokeswoman said a combination of money from the state, federal, local grants and private donors helped with the renovation costs.
The upgrades include a new HVAC system, new exhibits, upgrades to existing displays, paint and carpet.
Since many are hands on, some of the exhibits feature non-porous materials that make it easy to clean. There will also be a dedicated clean-up crew wiping down materials and displays after each use.
Adams said when the science center does reopen, they will continue to limit capacity to 50% of the allowed total.
"We're coming in very cautiously," Adams said.
Ticket prices will remain the same as pre-pandemic: $20 for ages 15 and over; $15 for kids ages 3 to 14; and $17 for seniors 62 and over.
Adams said this is the perfect time to reopen the Discovery Cube. Coronavirus cases are on a downward trend. Vaccinations are up. The county is reopening, and summer is right around the corner.
He sees a lot of pent-up demand from families.
"We've been closed for more than a year, and it's not only been tough on us but so many families that were stuck at home," Adams said. "Any mom and dad can tell you, being stuck at home and virtual learning puts a lot of stress on kids. Kids are used to running around and experiencing the world in a hands-on way and that's what the science center is about. We're ready to welcome back families."