LOS ANGELES — Asphalt and metal jungle gyms. That's what the outdoor playground at the Haddon Avenue Early Education Center in Pacoima used to look like. But walk through the space today, and it's a wonderland of greenery with areas for preschoolers to dig in the dirt, grow vegetables, make music and ride tricycles on a garden path — all of it outdoors.
"I know the impact high quality early education programs have on our young learners," said Los Angeles Unified School District Board President Kelly Gonez at the ribbon cutting for the new nature explore classroom Friday. "NECs are critical in establishing strong foundational skills and literacy, numeracy and socio-emotional skills. It's where it all starts."
Certified nature explore classrooms, like the one at the Haddon Avenue Early Education Center, look like parks but are designed to promote learning in a calm environment, where students can collaborate and explore the outdoors. Research shows such spaces help young students to regulate their own behavior, develop critical thinking skills and play in an environment that is safe and conducive to learning.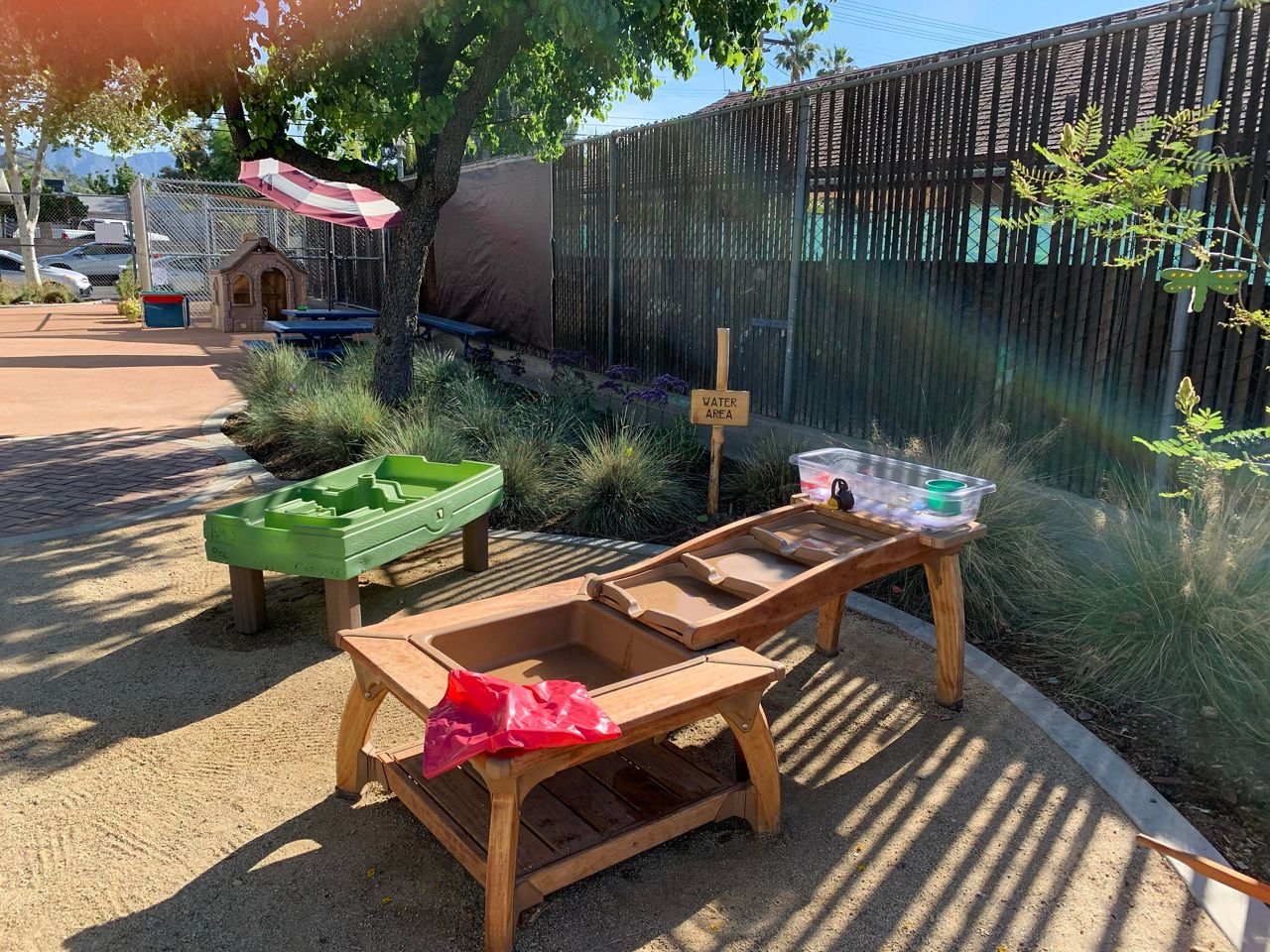 "I love these projects. They're like Disneyland," said LAUSD Chief Facilities Executive Mark Hovatter. "You go to a station and it's exciting, and you get to do something, and then you move on and there's something entirely different, but it's just as cool. And then you can move on to something else, and there's not a battery anywhere out here," he said of a space that includes 13 different play stations from water tables and garden boxes to balance beams and a sandbox.
The Haddon Avenue nature explore classroom was funded through Measure RR, which Los Angeles voters approved in 2020. The measure authorized LAUSD to issue $7 billion in bonds to update classrooms and renovate aging school buildings. The measure raises about $330 million annually, according to CaliforniaChoices.org.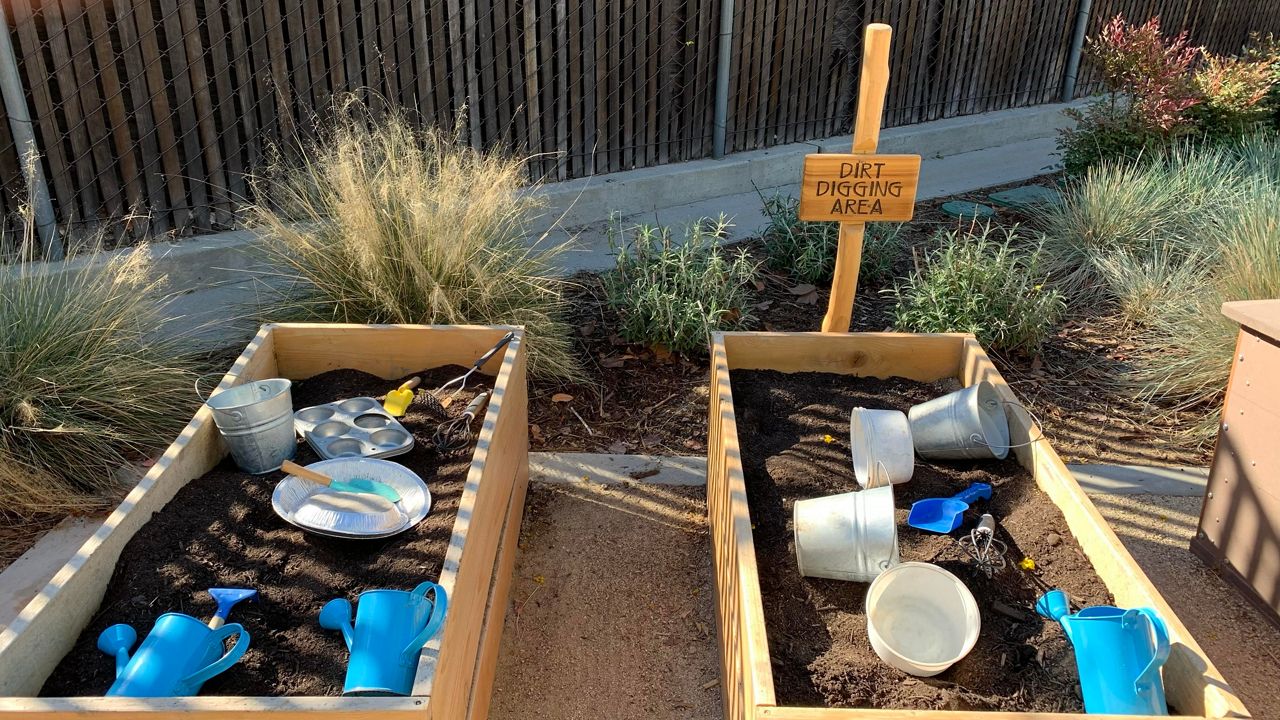 "This is a play area, but there's a lot that's happening here, which is brain building," said Araceli Sandoval-Gonzalez, the Bond Oversight Committee's early education coalition representative. Brains are 85% developed by age 5, she said, so the exploration and learning that takes place before a child reaches elementary school is critical.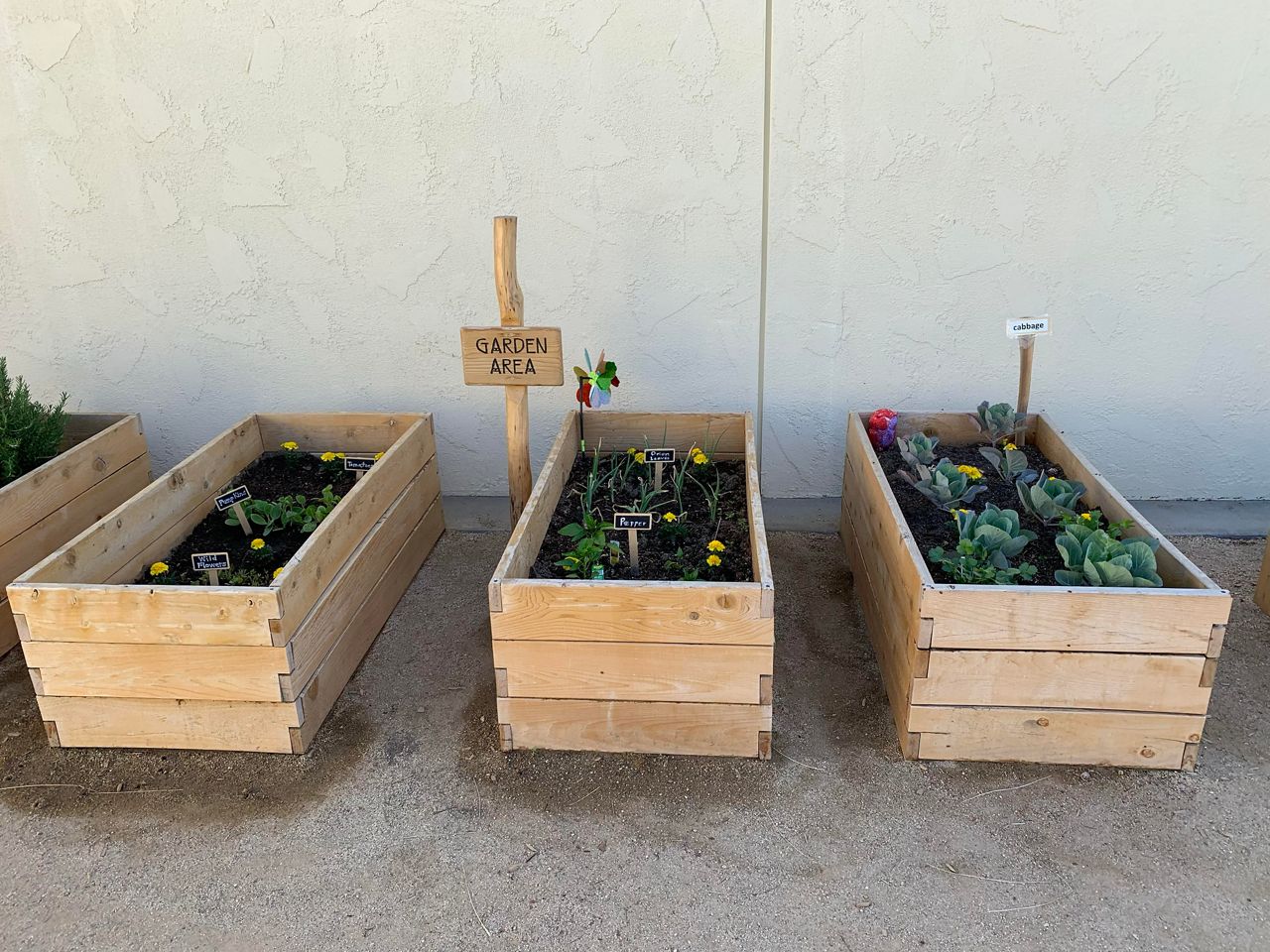 "When we build these places, these outdoor classrooms, it's a larger picture," said LAUSD Executive Director for Early Childhood Education Dr. Dean Tagawa. "Every time we build one of these, the accident rate at these schools goes down because kids aren't playing competitive games like run and soccer and basketball and tag. They're engaged in different things. They're finding insects. They're looking at plants. They're talking about how things are growing, and they're so engaged that they're not running around."
The Haddon Avenue Early Education Center nature explore classroom took three years of planning and a year to build at a cost of $2 million. LAUSD has allocated $48.3 million for 17 nature explore classrooms throughout the district, 14 of which have so far been built.