LOS ANGELES — After two years of empty seats, silent halls and a set that was frozen in time, the stage at East West Players is ready for a long-awaited revival.
Almost all the cast members from their planned 2020 production of "Assassins" have returned, including Gedde Watanabe, who's slipping back into the shoes of Charles Guiteau.
"It's great being back," he said. "I've been so isolated for the past two years. This thing is kind of a miracle."
For him, that week in 2020 is kind of like a blur. They were so close to opening, just hours away from welcoming their first audience, when everything closed.
"It didn't hit me till afterward, you know, 'cause it was such a shock for everybody," Watanabe recalled. "It took like two or three or four days to figure out. Oh, we don't have a show anymore."
Now they do, and Watanabe is thrilled to be back on stage if a little out of practice.
"I forgot what's, you know, downstage and upstage was," he laughed. "Snehal had to remind me."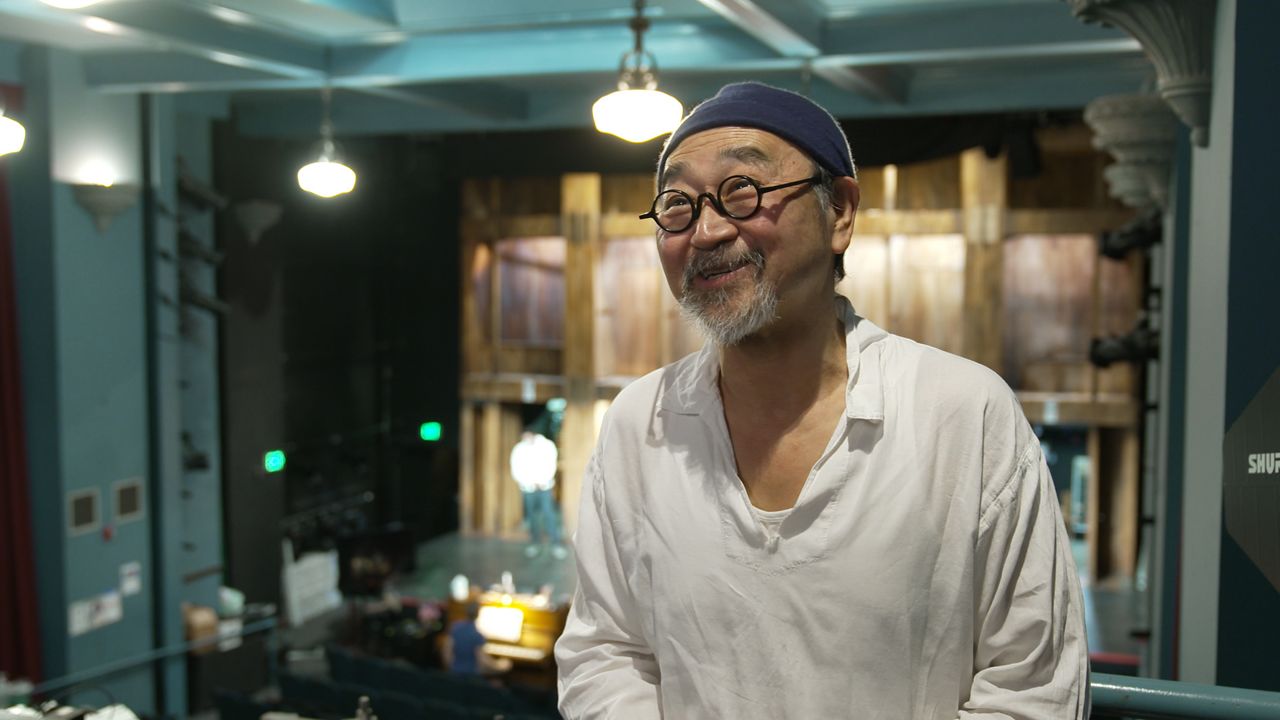 Snehal Desai is the producing artistic director of East West Players, the nation's longest-running Asian American theater company. The theater is housed in a former church in Little Tokyo. It's a historic building where Japanese families once stored their belongings before being taken to internment camps during World War II.
Walking through the space, Desai points out that the company used their pandemic pause wisely.
"Lots has changed in terms of upgrading the facilities and the space," he said. "We do have a much more robust sound system."
East West Players was founded in the '60s and moved to this building in 1998. Their first production in the new space was "Pacific Overtures" by Stephen Sondheim, who died last year at 91.
Watanabe was in the original Broadway cast.
"You know, I was the original someone in a tree," he said. "I think I was 19 when I did that show. And I had hair. I had a Dorothy Hamel haircut, the whole thing."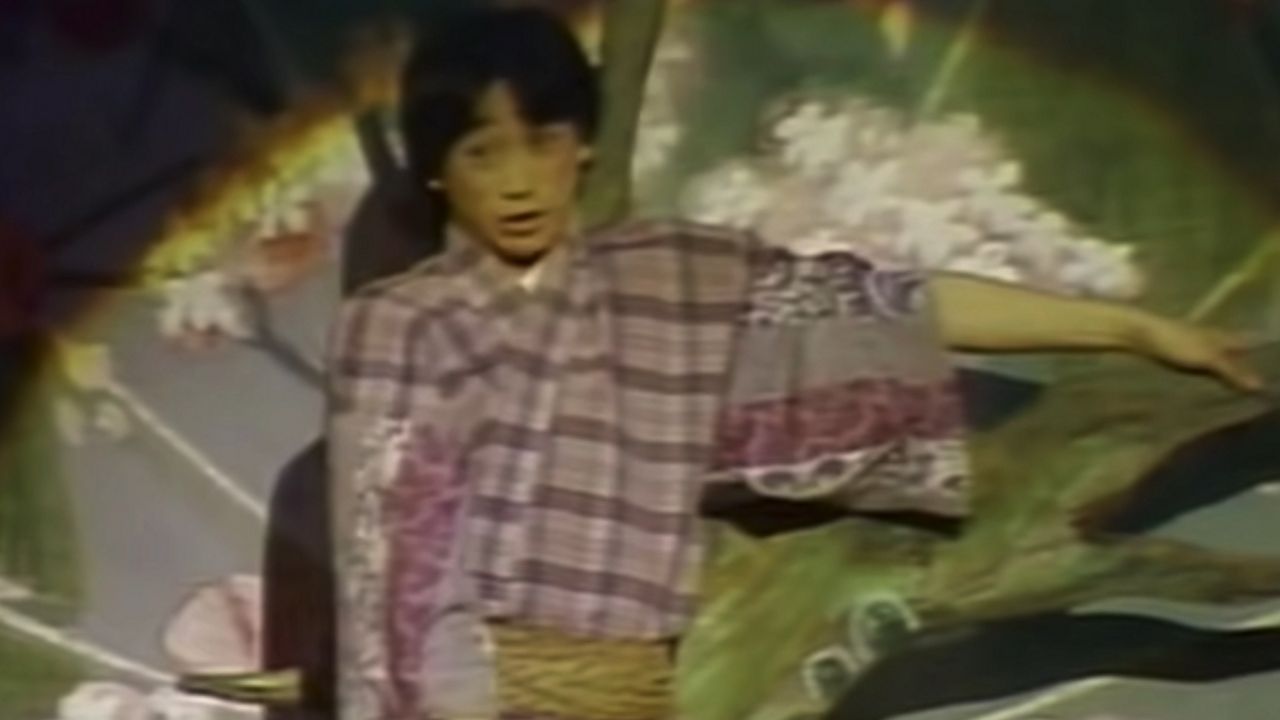 He feels lucky, spoiled even, to have worked with the composer who is revered at East West Players. Several of the company's founding members were in that original 1976 Broadway production, including their first artistic director, Mako, who had the starring role.
With "Assassins," the theater company will have produced nine of Sondheim's works. Watanabe has been in several of them. He returns to this theater again and again because he says he finds freedom here and community.
"We all have experienced this business in Hollywood together, so we all get it," Watanabe explained. "We all understand what the limitations are, what we're trying to fight, what we're trying to say."
He describes Sondheim's lyrics as being like a bible — with words that resonate at different times in different ways, and that's true with "Assassins."
For Desai, this time around, one lyric in particular hits home:
We're the other national anthem, folks,
The ones that can't get in
To the ballpark
"Something about seeing a cast of people of color saying this thing about exclusion, right? And how they couldn't get in," Desai explained. "We literally oftentimes were banned from so many places."
While he's kept much of the production intact from his 2020 vision, he also can't ignore the ways the world has changed — with the death of George Floyd, the election, and Jan. 6 — events that changed the way the cast approaches the material and likely how audiences will react to it.
"I think what we're living in today is that there's a lot of folks who feel like certain things might be owed to them and they have no other recourse but to go to violence or destruction," he said. "Whereas I think a lot of communities of color know that, you know, the way through action is nonviolence, right? It's through protesting. It's through peaceable means."
"And that is not the case of what these guys do," Desai continued. "So it's turned into a little bit more of a cautionary tale."
Of course, there's still a lot of caution around the pandemic as well, with masks and rapid tests present at every turn. But even during the most recent surge, inside the theater, every step was a celebration. The sound of the piano, the return of props, preparing the marquee.
"All of these things that we took for granted, we don't anymore," he said. "It's just really great. We're just wanting to share this with the world and it's time."
"Assassins" opens on Feb. 20 and runs through March 20 at the David Henry Hwang Theatre in Little Tokyo.