LOS ANGELES — For Adam Mandela Walden, the cello isn't just an instrument. It's how he interacts with the world.
Adam was almost a year old when his mother, Roseanne Walden, says he stopped talking and making eye contact. He was diagnosed with moderate/severe autism and didn't speak for years, but Roseanne says he's found a way to function that makes him happy.
"It's absolutely music," she said.
As a young child, Roseanne got Adam involved in Special Olympics. Someone there recommended he try playing the violin, and she says, it was going well except for one thing.
After Adam completed any song, she said "he would take a victory lap around the house."
A cello, she thought, might keep him more grounded. So when he was about 5 or 6, she got him one.
"And that was it. He was in love," she recalled. "It literally became his voice."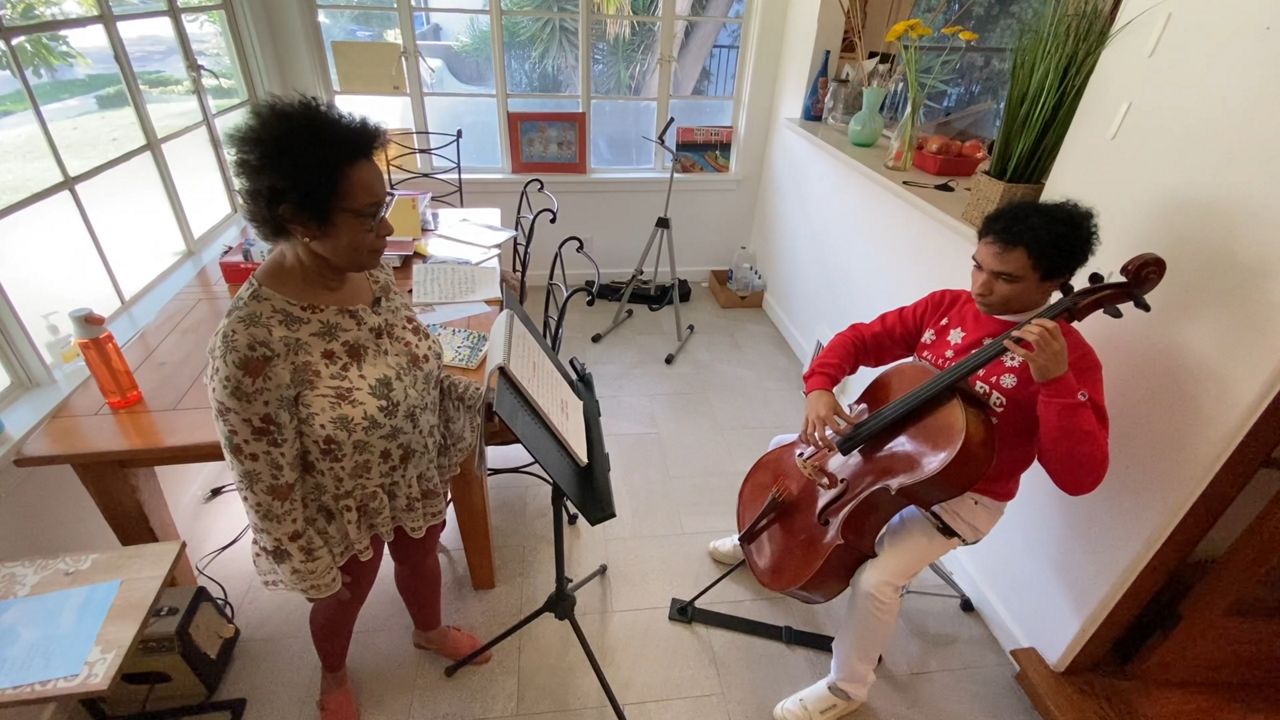 Adam is no stranger to the spotlight. British neuroscientist Oliver Sachs diagnosed him with savant syndrome. He's been featured in two HBO documentaries about autism and performed with the Youth Orchestra of Los Angeles, touring around California with Gustavo Dudamel.
Adam played the cello for federal judges when his mother successfully fought to get him mainstreamed at a magnet school. Once he was there, Roseanne kept fighting, this time to get him in the school orchestra. She still gets emotional when she remembers that first performance.
"We worked so hard to get him mainstreamed," she said, barely choking back tears. "He was the only special kid in his class and his classmates were so proud of him."
She's gone on advocating for his place in the music world, living with Adam in Boston while he attends the Berklee College of Music.
"This is what he's meant to do," she said of her son. "This is his way to be part of society."
Making sure Adam is seen and heard is Roseanne's life's mission, and appearing on stage as part of the LA County Holiday Celebration is definitely a way to introduce him to another large audience. The 62nd annual event is a celebration of the diversity of Angelenos, showcasing performers from all backgrounds, neighborhoods, cultures and abilities.
Roseanne says their family would go to the show every year when Adam was a child.
"We always said to him, 'you know, Adam, if you practice, maybe one year you could be on the Dorothy Chandler Pavilion Stage,'" she remembered.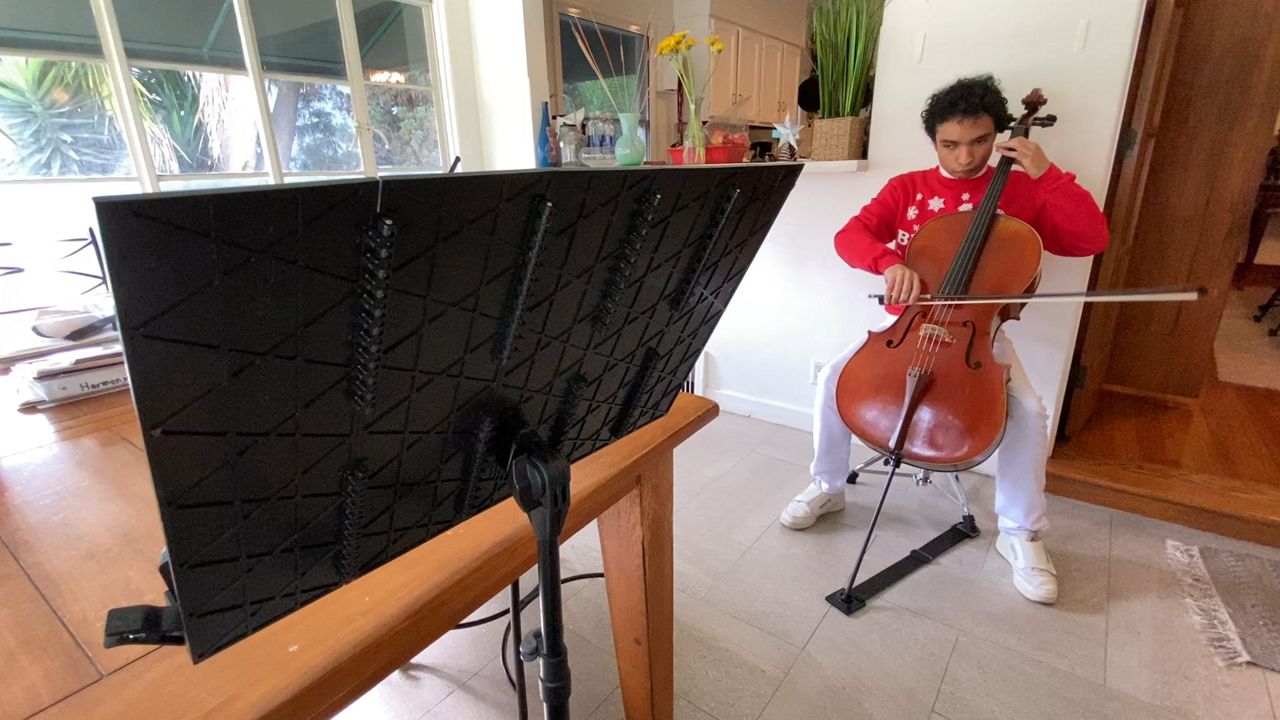 This will be the first year Adam is performing in it, accompanied by classical pianist Jordan Daniels as he plays two classical pieces. Adam knows the music by heart, but he still practices, to make sure he's ready.
"I can't wait to perform on stage at the Dorothy Chandler Pavilion in Downtown LA," he said.
Adam is also working on an original composition that includes excerpts from a book written by a 13-year-old with autism called "The Reason I Jump." He recited the text while playing original pieces inspired by it.
"But what we really want," he read between rhythmically plucked notes, "is to be able to look toward a brighter future."
That's what his mom wants too. Roseanne worries a lot about Adam's future after she's gone and is hoping to create a place for him, a musical group home specifically for people with autism.
"We have to find their niche in society of what they can do and what they can bring," she explained.
They have strengths and talents and plenty to teach us, she says. We just have to learn how to listen.
Due to concerns over COVID-19, the LA County Holiday Celebration will not be performed live in front of an audience. Instead, it will be streamed as well as televised on Christmas Eve and Christmas.