LOS ANGELES — The poolside cabanas at the Hollywood Roosevelt Hotel are usually populated with bikini-wearing guests. But this weekend, they'll be visited by more fully clothed patrons when 29 of LA's best art galleries set up shop for the Felix art fair.
Ticket holders who wander from room to room will have the opportunity to see — and buy — works from well-known names like Ed Ruscha and David Lynch, along with numerous up-and-comers, in the first art fair to take place in Los Angeles since the pandemic.
"The impetus to do this fair was always to do something more casual and intimate," said Moran Moran gallery owner Mills Moran, who co-founded the Felix LA art fair with his brother Al and collector Dean Valentine in 2019.
Unlike the first Felix fair, which featured works represented by 40 galleries from all over the world, and the second, which included 60 and drew 15,000 visitors, this year's fair has been scaled back to 29 galleries — all of them from Los Angeles.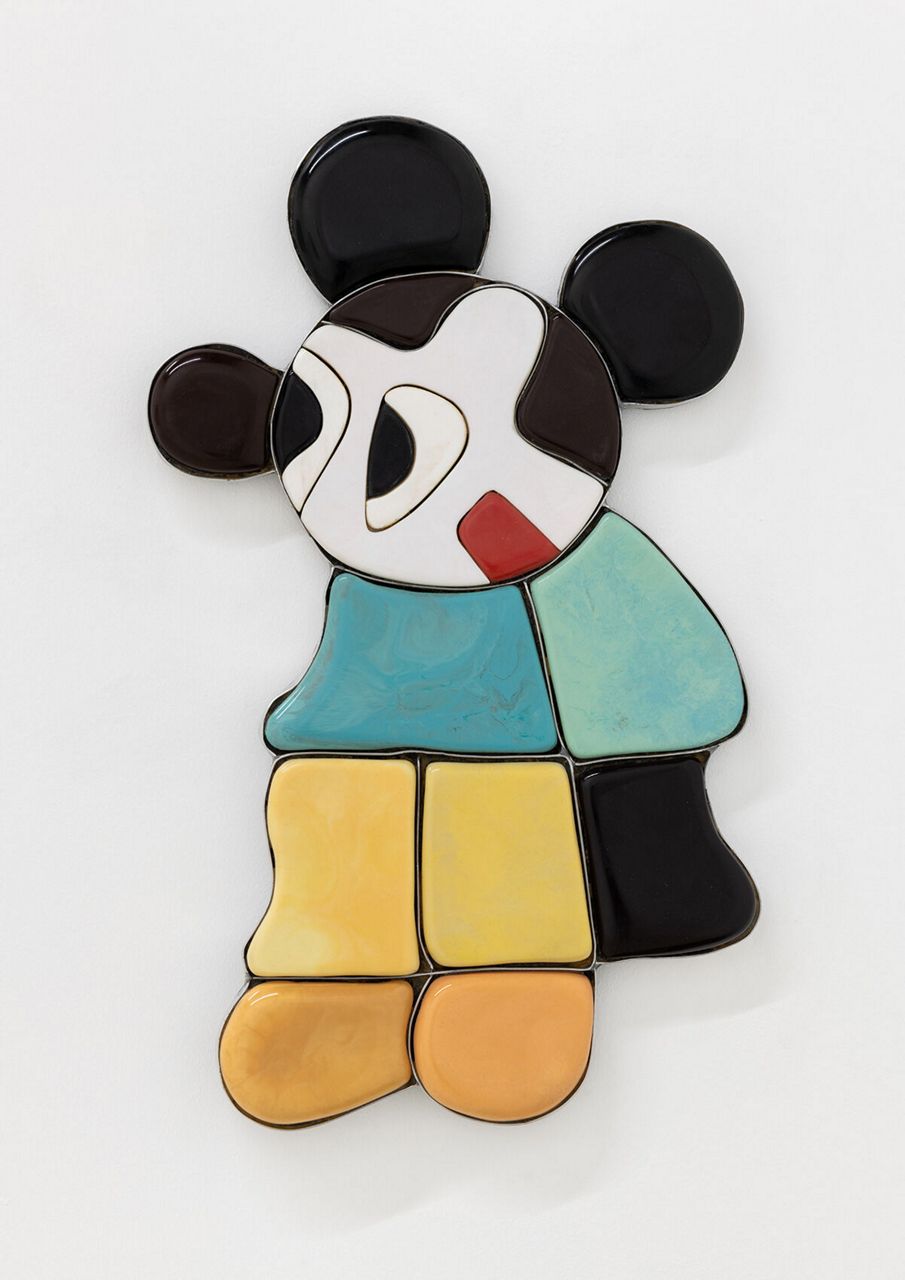 With a mix of high-end galleries and younger startups, this year's fair has several new exhibitors, including Blum and Poe, Gagosian, Francois Ghebaly and David Kordansky Gallery, as well as the return of a majority of last year's participants, including Chateau Shatto, Tanya Leighton and Nicodim Gallery.
"We love the global edition, and we think that's very powerful," Moran said of last year's show, which showcased galleries from Europe, North America, China, South Africa and Australia and took place on the upper floors of the Roosevelt Hotel in rooms and booths accessible via elevator. "For us, this year is more about getting out of the pandemic and celebrating the LA arts community that has been segmented and separated for the last year and a half."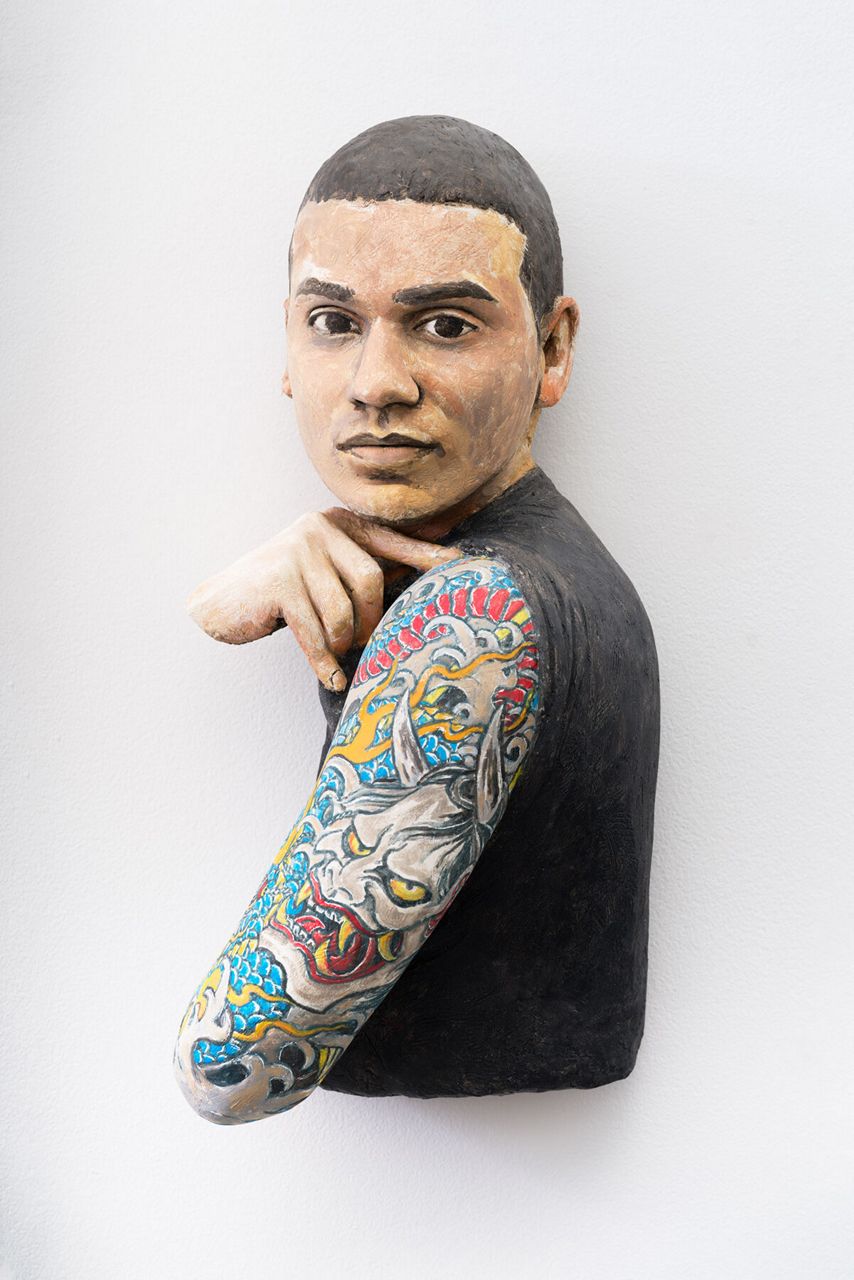 As LA begins to emerge from the pandemic, its presence still looms. To allow visitors the opportunity to socially distance more easily and for a more open-air experience, this year's fair is situated on the ground floor in cabanas that are accessible from the poolside or an interior hallway.
While the majority of the cabana galleries are situated around the pool, others are accessible through the hotel's garden.
"We want to be supportive of what's going on in LA because we want to continue to have art fairs in LA," said Billie Milam Weisman, director of the Frederick R. Weisman Art Foundation.
She was at the Felix Art Fair Thursday morning, she said, "to keep up with contemporary art and see what's going on."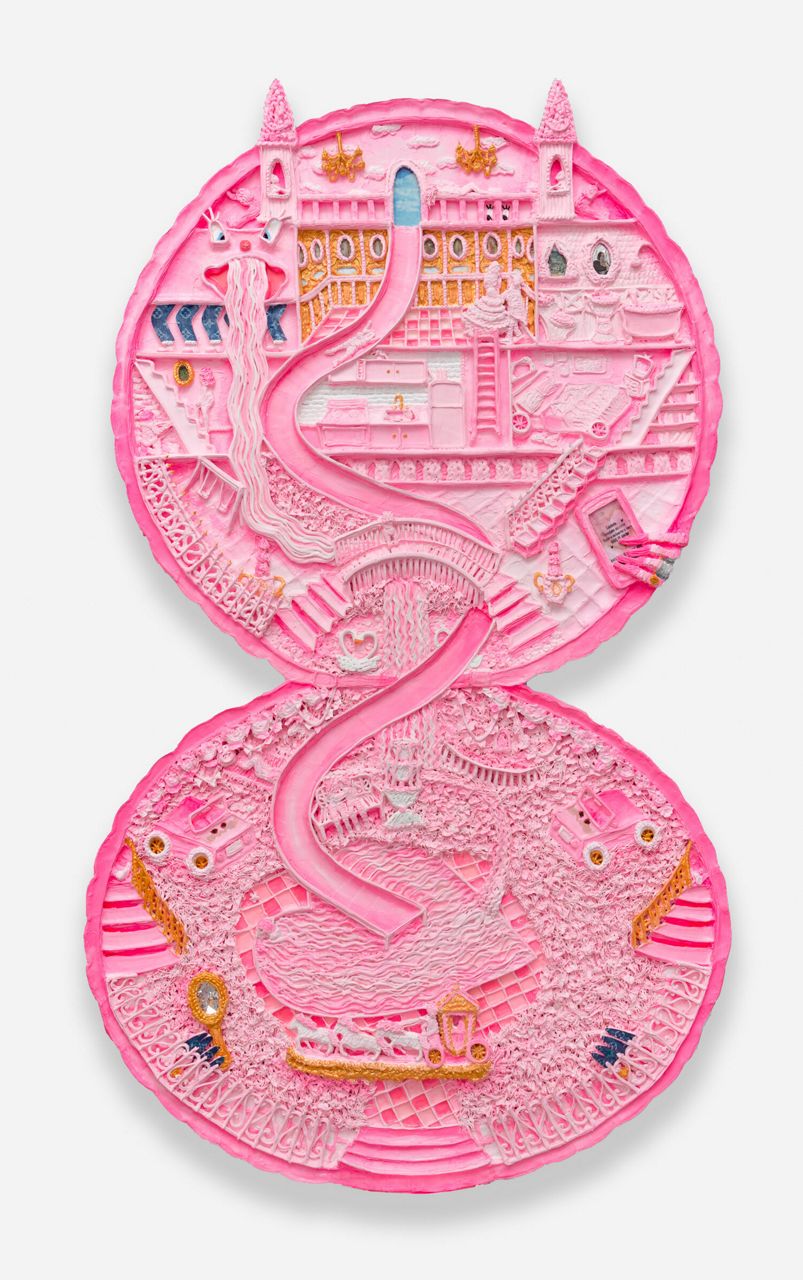 It's a diverse field, represented at the Felix fair with hundreds of pieces from dozens of artists — some of whom had shows dedicated exclusively to their work and others that shared the space with a group.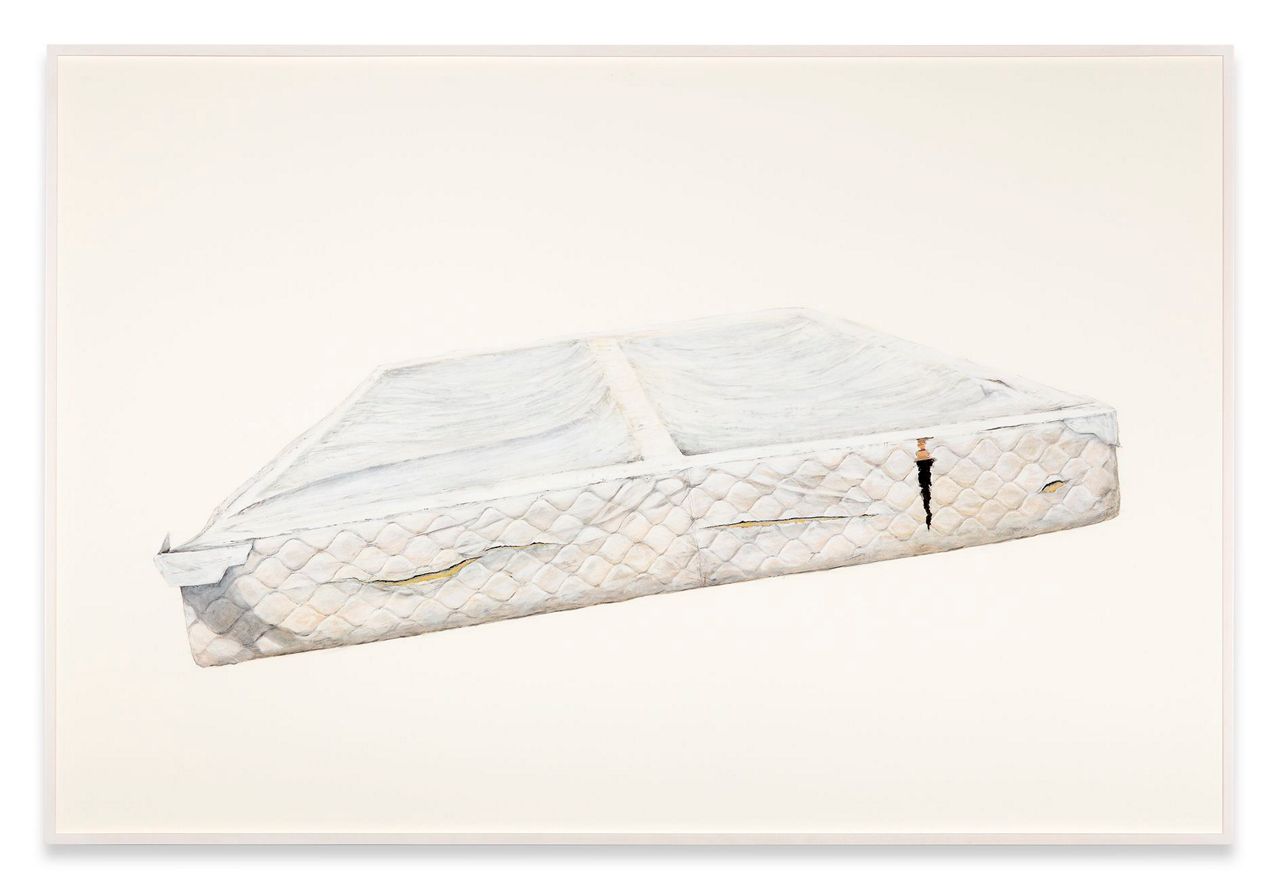 Gagosian was one of several galleries showing a variety of artists' work, including an elaborately made-up bed from the installation artist Sterling Ruby, a drawing of a discarded mattress from Ed Ruscha and a photograph from Taryn Simon that shows a charred palm tree from the Woolsey Fire that burned through Ventura County in 2019. The Charlie James Gallery includes signs, sculptures, paintings — and an apparent cake in the likeness of famed abolitionist Frederick Douglass.
While some galleries used the walls of their rooms as traditional display spaces, others took a less conventional approach, hanging paintings in the bathroom or situating sculptures in the shower or outdoors on the patio.
"The benefit of a good art fair is that good galleries are selected to participate, and they bring very top-quality work. The top-quality collectors, this is the environment where they'll be offered all those works and they'll show up, and that's the case so far," said Franklin Parrasch, co-owner of the Parrasch Heijnen Gallery in downtown LA.
His gallery has been a Felix participant since the fair first began and has almost sold out of everything he brought both times.
This year, Parrasch Heijnen is showing the works of eight artists, including a piece from the late Southern California painter Peter Alexander and a white neon sign that spells out "1984" from conceptual artist Maya Stovall. The sign, Parrasch said, represents the date that corresponds with one of the first alt-right websites.
The Felix LA art fair opens to the public Friday and runs through Sunday. Tickets for an all-weekend pass are $75. Public hours are Friday and Saturday from 11 a.m. to 8 p.m. and Sunday from 11 a.m. to 5 p.m.