SANTA CLARITA, Calif. — Generations of animators have come out of the CalArts animation programs to win countless awards and generate billions of dollars at the worldwide box office.
In the 20 years the Academy of Motion Picture Arts has awarded their Best Animated Feature Film award, 13 of the films have been written, produced and/or directed by CalArts alumni.
Julianna Romero is a second-year CalArts student in the character animation program, pursuing her dream of a career in the industry.
"The animation artists that I looked up to came from the school," said Romero. "My parents agreed, If you want to do this art career, you should get a formal education and you should like, get it at the best place to do it."
Since 1970, CalArts has earned a reputation as the gold standard for budding animators which is what attracted Romero to the school and she says the work is both rewarding and challenging.
"I love animation, and I love the medium, but I'd love to be a part of the development process more so than actually drawing," said Romero who is currently wrapping up her second year film, which looks at toxic behavior through an otter boy band music video.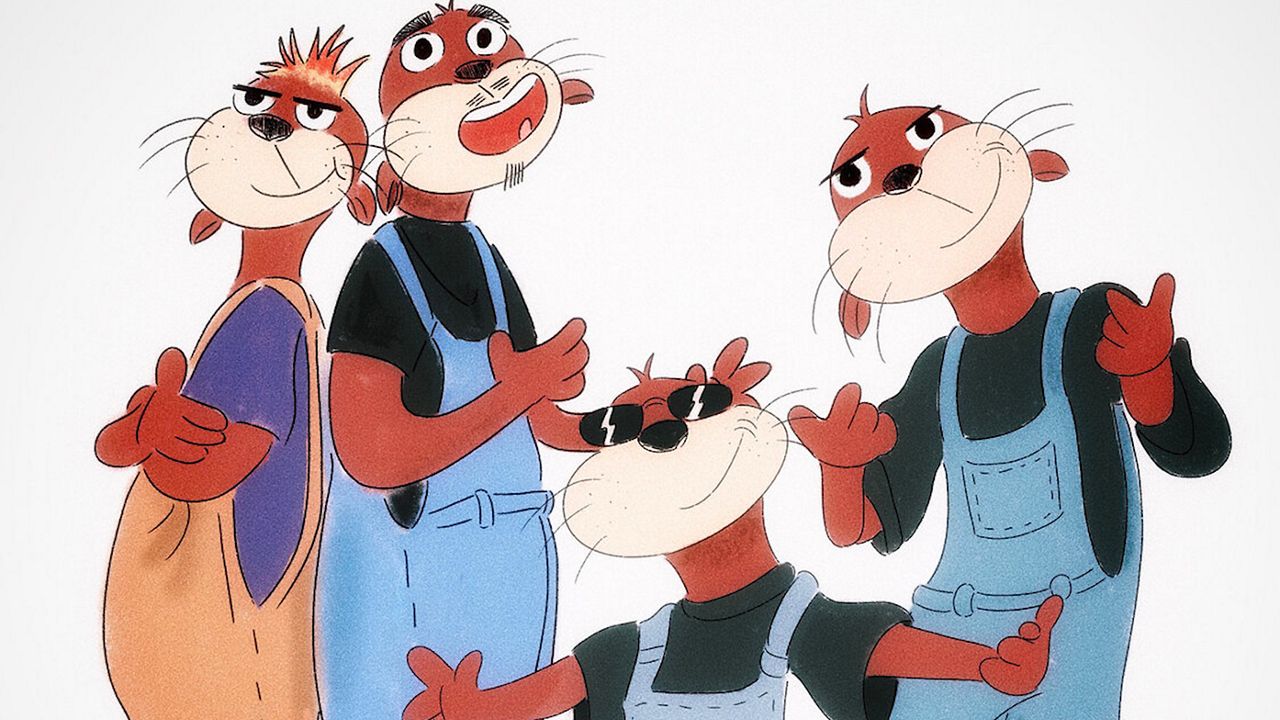 Romero said she wasn't raised in a creatively-oriented environment, but going to CalArts made her feel at home.
"I come from a family of medical professionals and even the school I grew up in was very science and engineering-based, so to actually come to a creative environment, it was really fulfilling to feel, like my passion mattered," she said.
Since 1985, CalArts-trained animators have worked on films that have generated over $50 billion in box office revenue. Program director Maija Burnett attributes this to the school's faculty and holistic approach.
"The holistic approach that it takes to the curriculum and to the student experience is probably the key aspects of it. [Students] get this incredible practice at being director, being the storyboard artist, being the animator, being the editor, working with composers, then generates people who go out into the field and have all those skills," explained Burnett.
Romero said there is a lot of pressure being surrounded such a high caliber of student, but for her it's worth it, especially when it comes to visibility and representation in her field.
"As an Asian American woman growing up being taught to be 'silent' my whole life, for me it's so important to share these stories especially with the amount they can resonate with people," said Romero. "If I had grown up seeing a plethora of stuff like this I would definitely have felt more confident pursue animation in the first place."
Regarding her second-year film project, she said, "It's just been such a blast to work on. It's my love of boy bands and it talks on an important topic like mental health. I hope to create a very digestible but fun way to like talk about it. I'm excited to share it."