PASADENA, Calif. — Chanting "stop the noise" and "save our families," dozens of LA residents from neighborhoods across the San Fernando Valley gathered in front of a Pasadena courthouse to support a federal lawsuit against the Federal Aviation Administration Friday. The group known as Save Our Skies LA is asking the court to end the health and environmental harms of flight path changes around the Van Nuys and Burbank airports.
"We live in a home that we worked our entire lives for, and one day we woke up and were in a war zone in terms of the noise and the pollution and the chaos," said Save Our Skies LA member and Sherman Oaks resident Chloe King. "I'm a writer who works at home and can no longer work at home. I can't go in my backyard and enjoy it. I can't have dinner parties. I can't take hikes in the public parks."
The reason: About 200 low-flying flights that pass over her house daily.
When King and her husband bought their home two years ago, they did not know the FAA had condensed the flight paths at the two airports. It was the beginning of the pandemic, and almost no one was flying. But once the flights resumed, the noise became "crazy making," stressful and toxic, she said.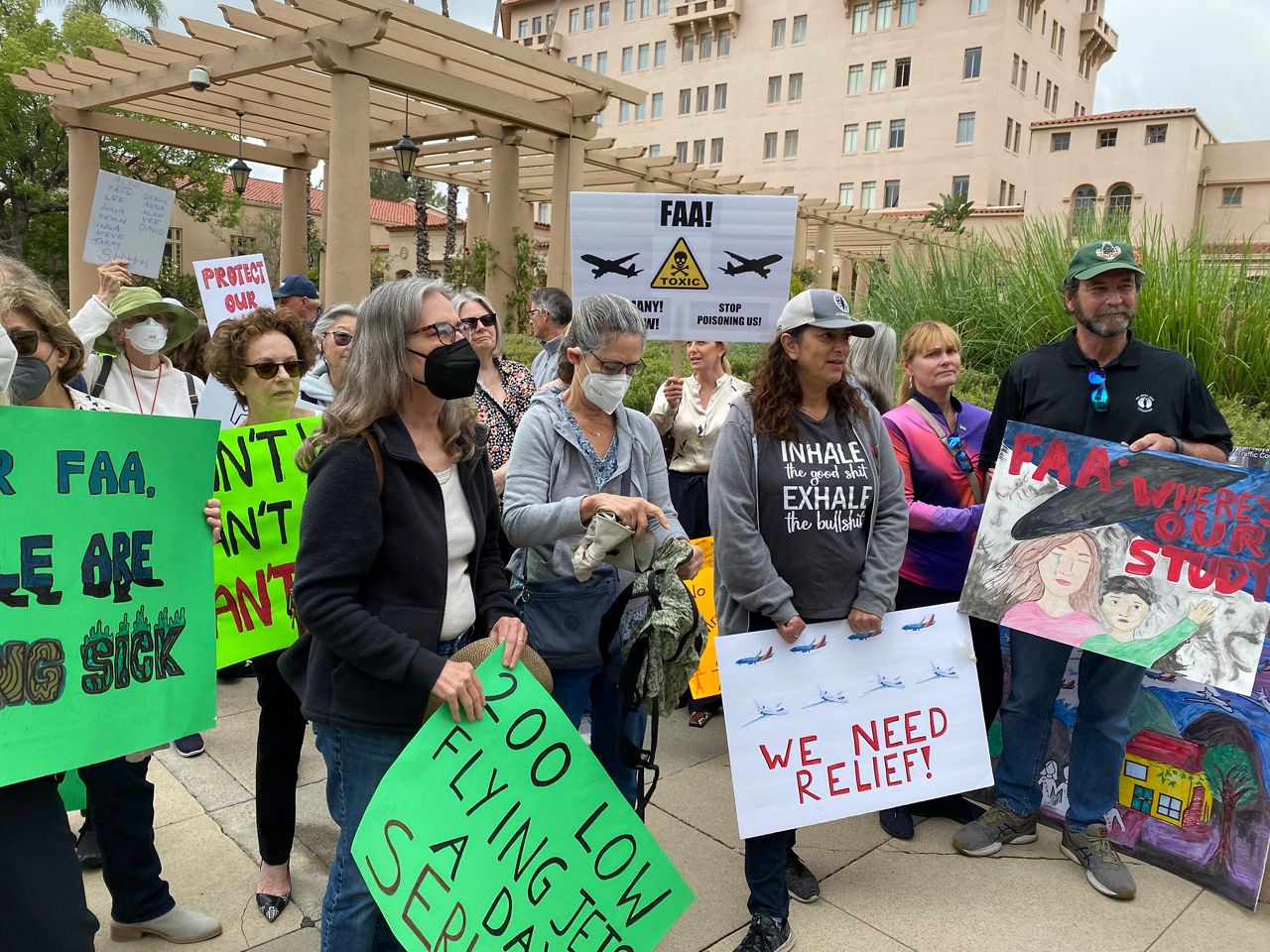 "Research clearly shows that high levels of air pollution cause reduced lung function, asthma, cardiovascular disease and premature death," said Dr. Joelle Birnberg, a Sherman Oaks resident, family physician and Save Our Skies LA member who sometimes experiences a flight over her house every two minutes.
"I would never have bought a home in a flight path due to concern for our health, so I was shocked by how frequent and low planes were suddenly flying."
Until 2017, the flights coming from Burbank and Van Nuys airports took a more northern route. They also ascended more quickly, causing them to generate less noise. But under the FAA's NextGen plan, the flight paths were moved south and the planes started flying at lower elevations over neighborhoods that had never been on a flight path previously.
According to the FAA website, NextGen is a "modernization of America's air transportation system to make flying even safer, more efficient and more predictable."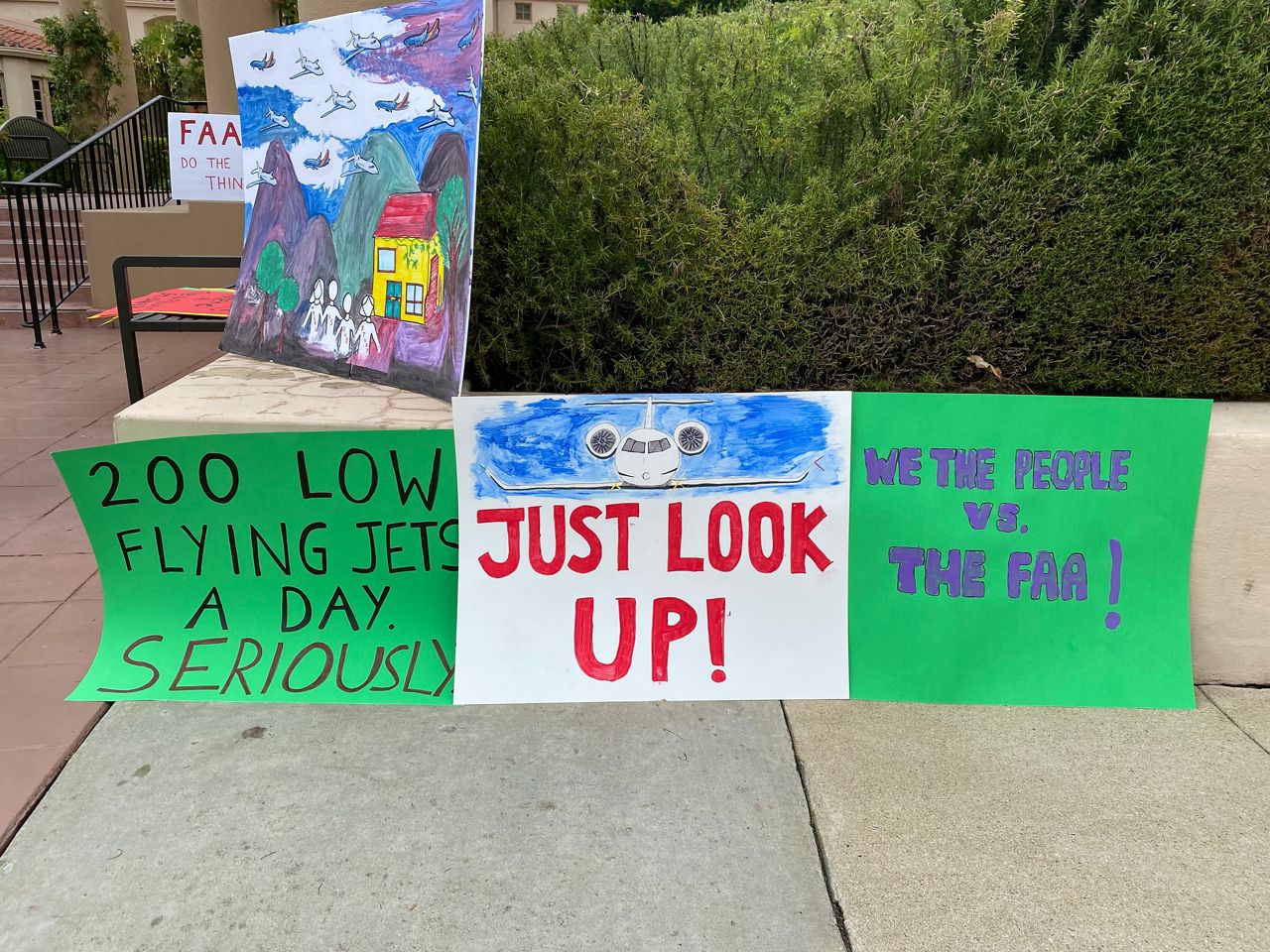 But the Save Our Skies LA lawsuit that was filed in Nov. 2020 and heard in court for the first time Friday contends the FAA prioritized profits over people. They say the agency allowed more flights to travel in and out of the airports and to do so at lower elevations, generating more noise and pollution. Unlike Los Angeles International Airport, where planes can be routed over the Pacific Ocean, the Van Nuys and Burbank airports are both landlocked, forcing the planes to fly over people's homes.
During the hearing at the Ninth Circuit Court of Appeals in Pasadena, Save Our Skies LA lawyers claimed the flight paths the FAA implemented are substantially different from what the agency publicly disclosed five years ago, which has resulted in significant noise and air quality impacts.
A spokesperson for the FAA told Spectrum News the agency does not comment on ongoing litigation.
"The City of Los Angeles has been working with the FAA on this issue for over four years, and although we appreciate the partnership and cooperation, the changes are not coming fast enough," LA City Councilmember Paul Koretz said in a statement of support for the Save Our Skies LA campaign. "With the exception of some progress made for departures at Van Nuys Airport, we have been deeply disappointed in the FAA's dismissive responses to the City of Los Angeles and our impacted communities."
Koretz said the FAA has been "obstinate" in its refusal to address the repercussions of its NextGen plan. Save Our Skies LA contends the plan was implemented with no community input or adequate environmental review.
The flight path changes affect at least 100,000 residents from Lake Balboa to Mulholland and from Encino to North Hollywood, as well as parks and wildlife in the Eastern Santa Monica mountains.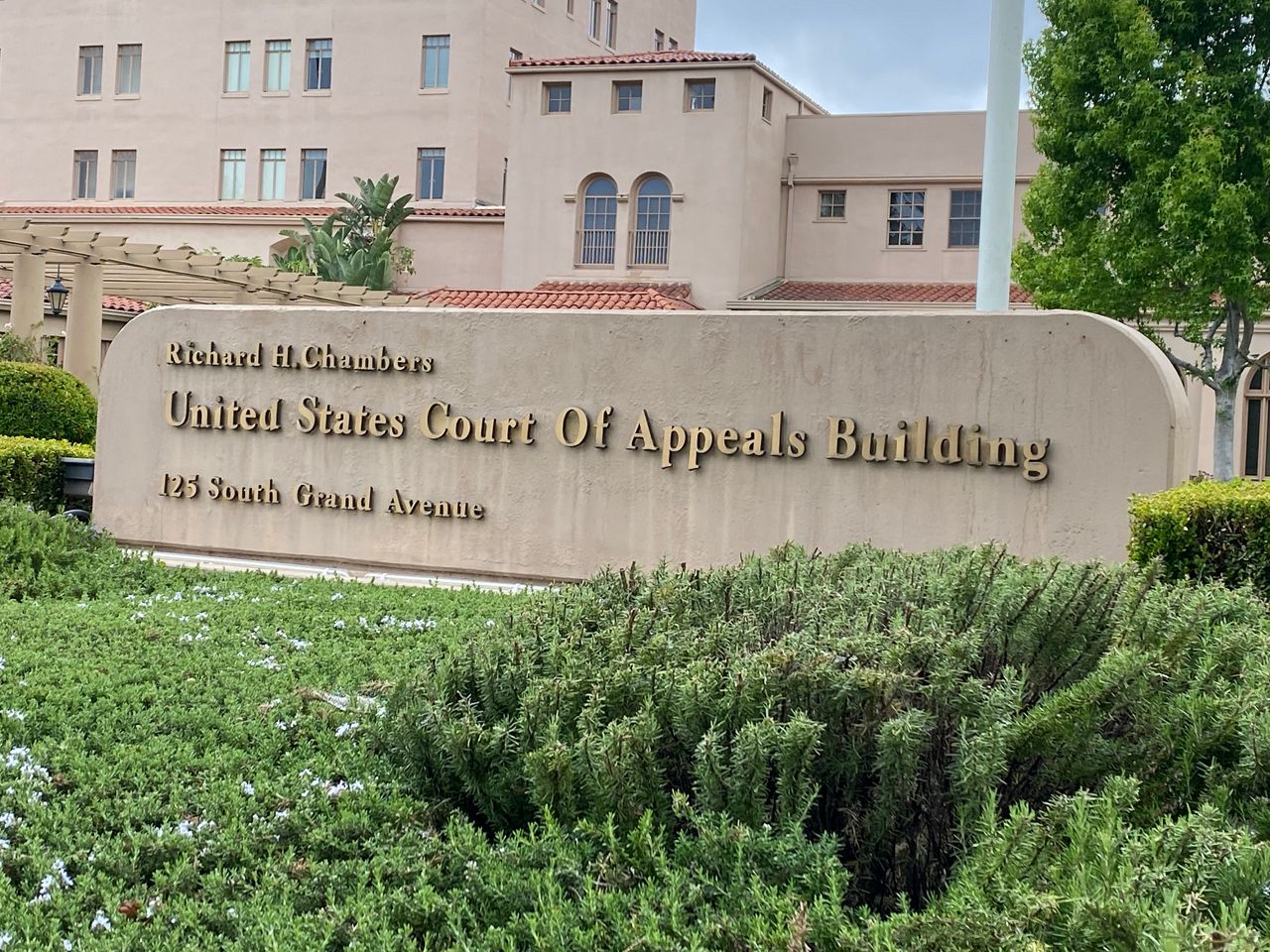 Many Save Our Skies affected residents say that since the flight paths changed, the trees, bushes and outdoor patios of their homes have been coated with a black sticky substance. An analysis from UCLA environmental health sciences professor Dr. Yifang Zhu found the substance contained heavy metals and ultra-fine particles known to damage human health.
"No one should be living in fear of whether their kids are getting cancer or carcinogenic impacts or lead poisoning because of a commitment to profit over people and pathways that put us at risk," California State Senator Henry Stern, D-Calabasas, said at Friday's courthouse gathering.
Stern chairs the California Senate's Natural Resources and Water Committee and is an environmental attorney by trade whose "client," he said, "is the wildlife and the natural resources of the state of California."
"If FAA wants to make this right, they can. They have the options on the table right now to make this right. They could settle this lawsuit tomorrow," Stern said. "They could stop flying low and fast right through the heart of our community and adopt alternate pathways. There are possibilities, but on our terms — on terms that preserve our health, preserve the integrity of our environment and don't let you all keep living in fear ad nauseam until the agencies get their bureaucratic act together."
Save Our Skies LA would like the FAA to rein in the growth of the Burbank and Van Nuys airports and to disperse the incoming and outbound flights in a manner that shares the impact more equitably amongst communities.
"They can't just grow exponentially with no checks and balances because eventually the Valley will be utterly uninhabitable," King said.