LOS ANGELES — The Grammy Museum is revisiting its "Songs of Conscience, Sounds of Freedom" exhibition to reflect contemporary times.
The exhibition examines music's role in informing and inspiring social consciousness throughout American history.
Singer-songwriter Milck is one of the added contemporary voices, and her song"I Belong" was written to honor the Asian American Pacific Islander community in the wake of the Atlanta shootings that took the lives of six Asian American women.
Milck was at a recording session when the mantra, "I Belong," starting running through her head. She decided to use the phrase as the basis for a song at a time when violence against the AAPI community was on the rise.
Milck has grappled with the idea of "belonging" in both her personal life and in her journey as a musician.
"I was told a lot that I should 'go back to China' to pursue a career in music and I was like, 'back'? I was born here," Milck explained. She was also often told there was no market for Asian American artists here in the U.S.
"People in the music industry saying, 'Hey, we don't see Asian artists being viable in this country,'" she said. "So I had to lean into the song and surround myself with positive energy."
Milck provided her handwritten notes and lyrics for "I Belong" for the updated exhibition, allowing visitors to gain insight into her creative process.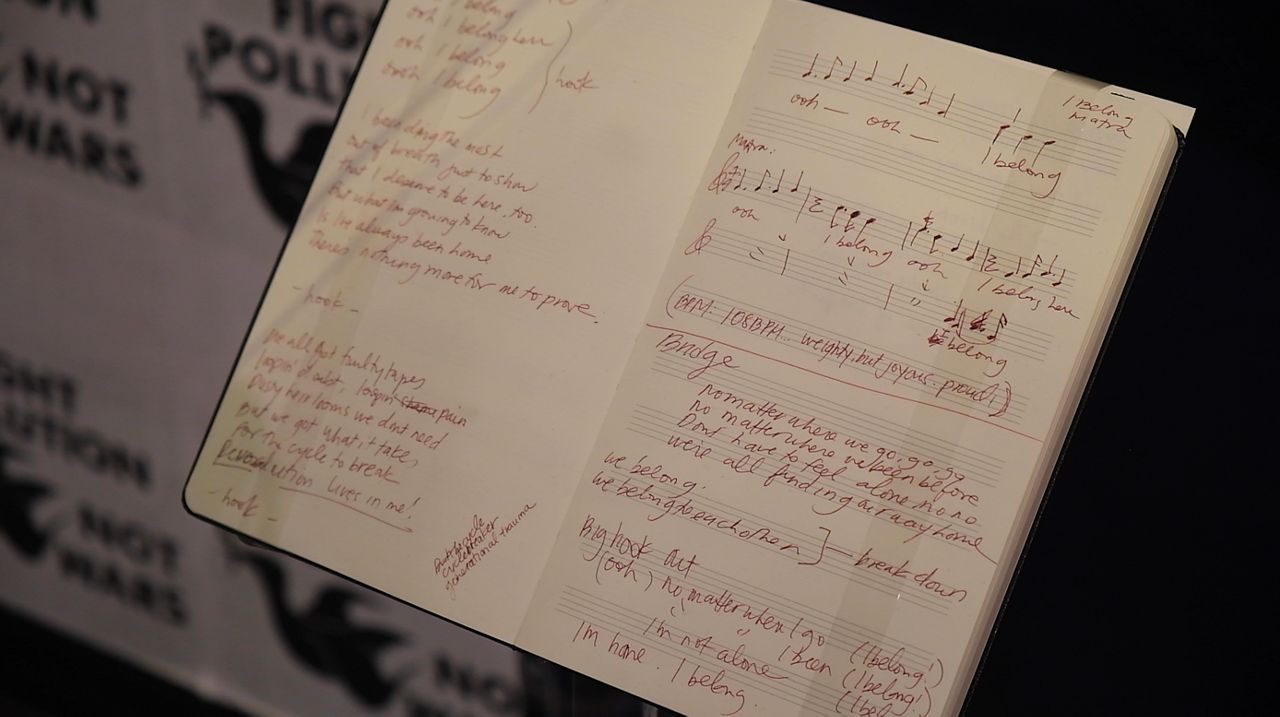 Grammy Museum curator, Nicholas Vega, said the exhibition reaches back to songs from the Revolutionary War, right up to today's social justice movements like Black Lives Matter. Vega said Milck's "I Belong" is an important addition to the timeline.
"That was a no-brainer," Vega said. "We needed to bring that story here. The cherry on top is that she's local. She's from our community."
Vega explained the exhibition shows the historic continuity of how social movements inspired music, and vice versa.
"The fight still goes on," Vega said. "I think as long as the masses have something to say, we're going to hear artists and we're going to see artists creating music that represents those fights those challenges."
Milck's family came to the Grammy Museum as well to show their support, and Milck said it was important that her parents see her inclusion as proof that glass ceilings can be broken. Milck hopes that the next generation of Asian American musicians will be inspired.
"It's already bubbling," said Milck. "It's constant, this constant evolution, and I think that's such a beautiful thing."