LOS ANGELES — Karate students may look young, but they are fierce.
Art Ishii is the sensei of this karate program at the Terasaki Budokan and is teaching his students the Okinawan tradition.
"In addition to the basic martial aspects of punching, blocking and kicking, we empathize in both our youth and adult programs the importance of building good character, the components of respect, discipline, consideration for others," said Ishii.
A third generation Japanese American, Ishii teaches karate to observe a shared cultural heritage, confidence-building and, if necessary, self-defense.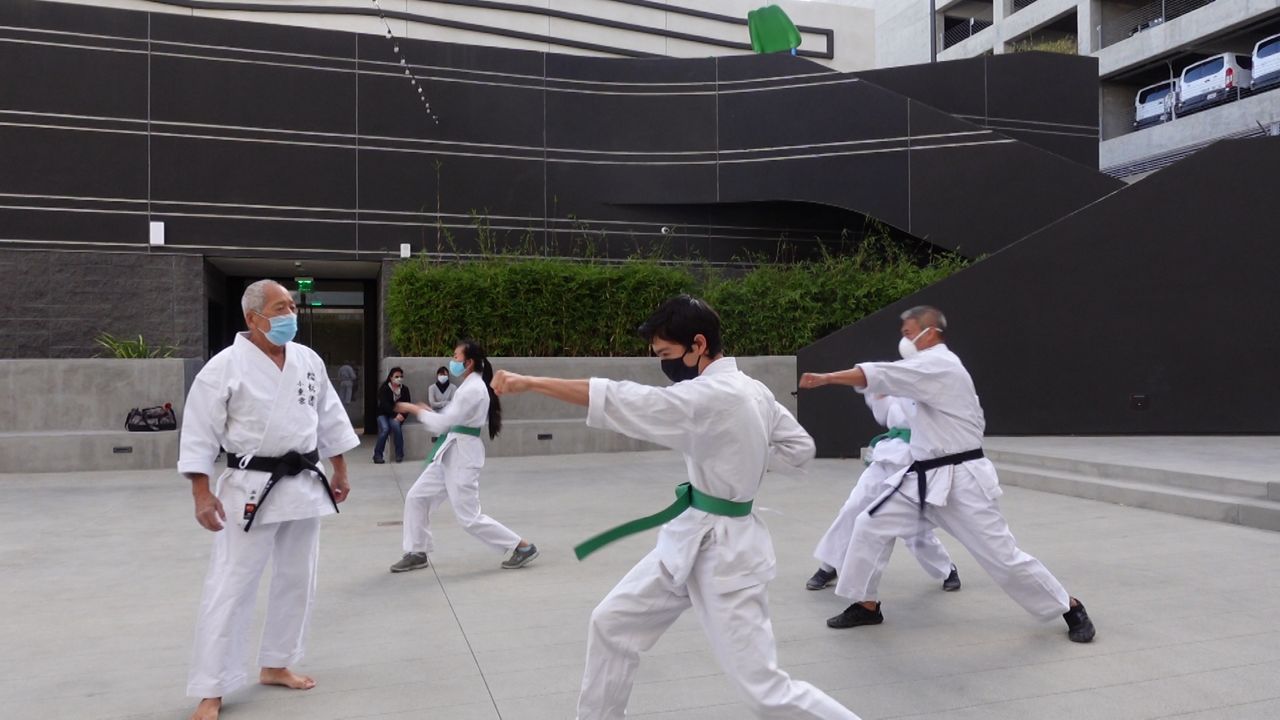 Ishii has been teaching martial arts since starting a judo club while serving in the military, which led him to open his own dojo in Little Tokyo. But when the Terasaki Budokan — a new community gymnasium — was being built, Art decided to move his school to the center.
But the path to give these lessons was a long one. It took 25 years for the complex to be built.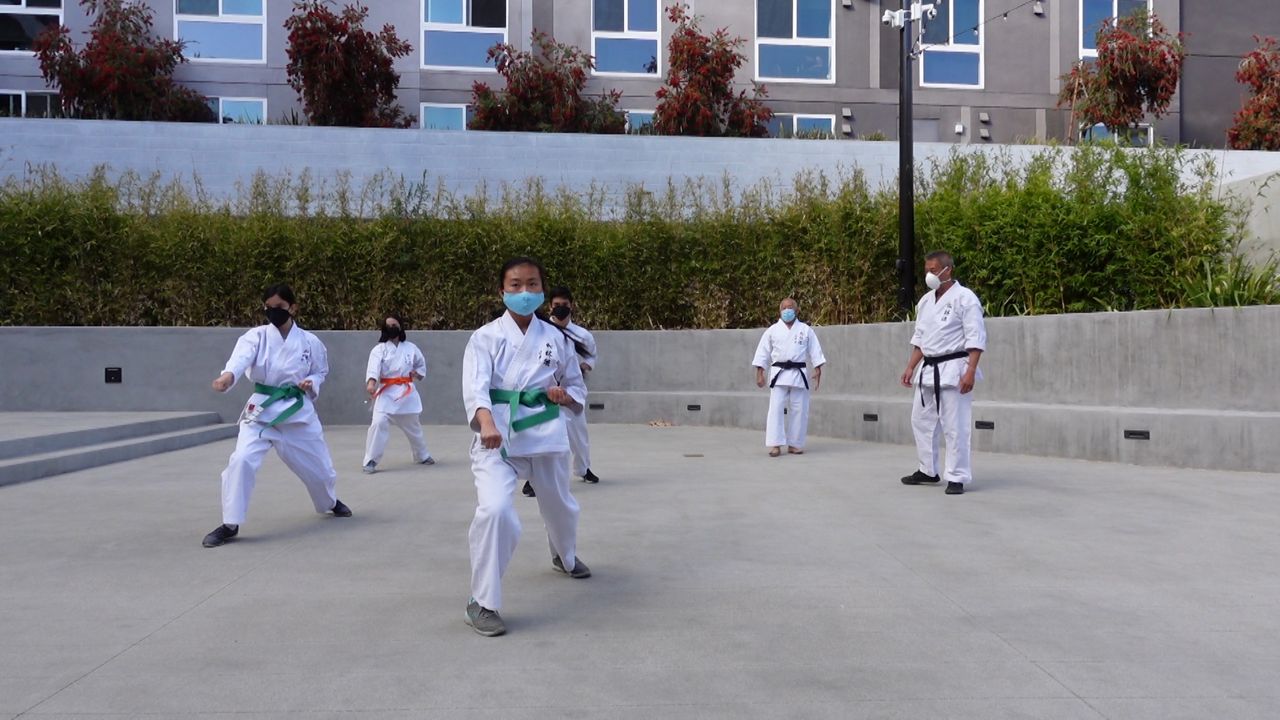 "I think Budokan will be a place for the next generation of youth to explore their cultural identity and develop that foundation from a young age," said Ryan Lee, director of the center. "What we're really focused on doing here is establishing an altruistic community where we have multiple generations represented here."
Clara Mulligan has been training with Ishii for two years but started taking it seriously a year ago when the pandemic started. Karate helped her stay physically fit and centered.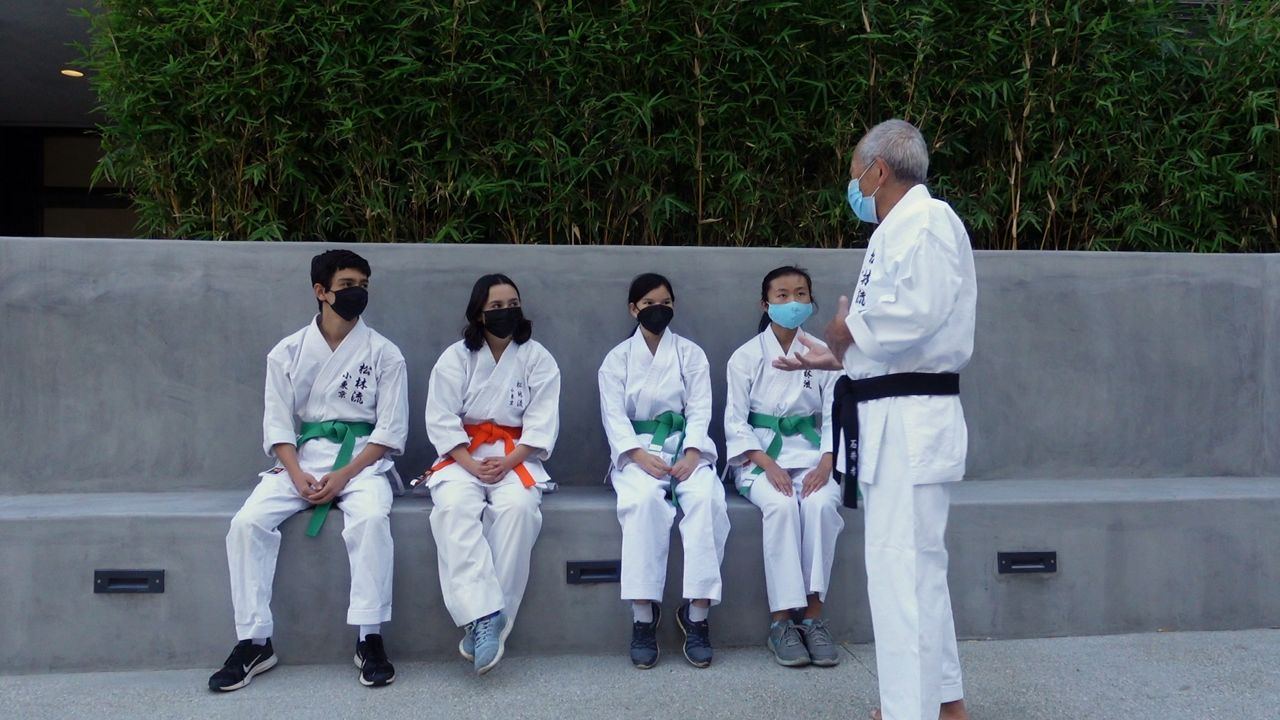 "With the rise of AAPI hate, it has been overwhelming, and I guess for the first time, I am really paranoid for my family when we go out on walks," said Mulligan. "I do think doing karate has increased my confidence and just makes me feel safer in general, just at least knowing I have some version of self-defense."
Karate is as much a lifestyle of thoughtful reflection as it is a sport. Thanks to 25 years of activism from the Little Tokyo Service Center, Mulligan and the community now have access to a full-size gymnasium and activity resources.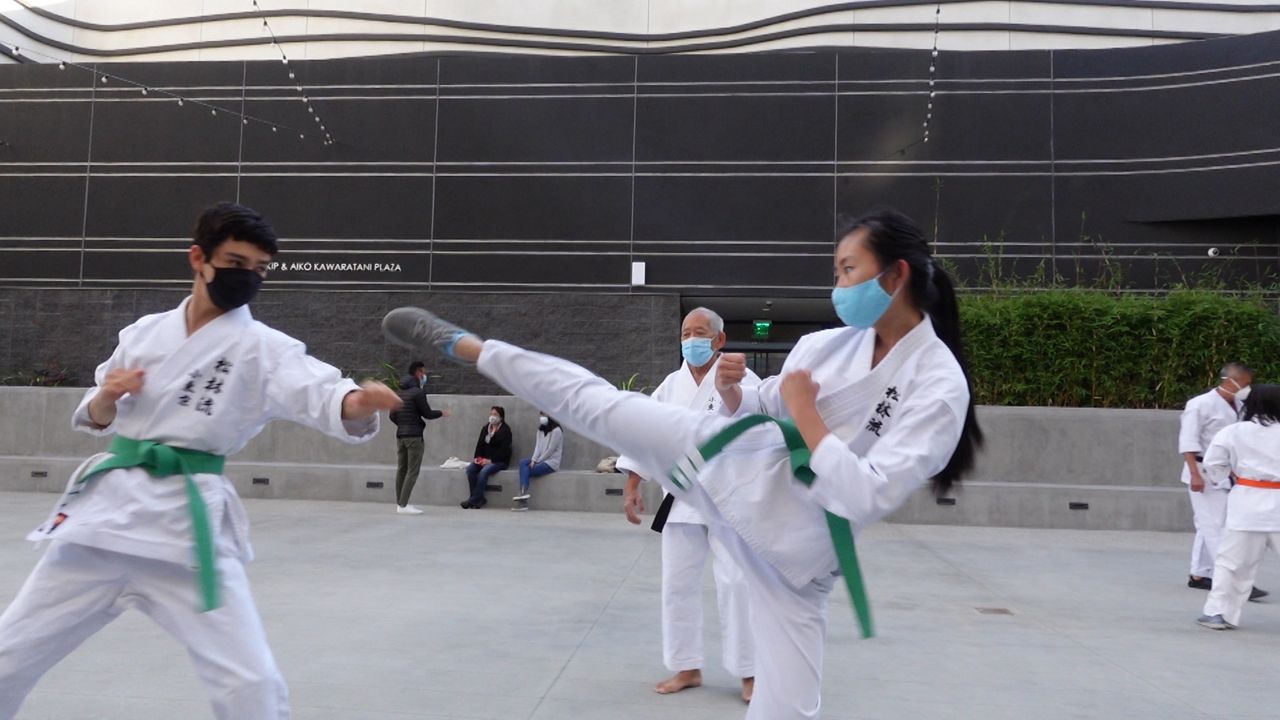 "I want to think of these attributes that they learn in our karate program will stay with them the rest of their lives into adulthood where they contribute to their society and their community," said Ishii.
Opening during a pandemic was challenging, but with the city reaching the yellow tier, the community needs a center now more than ever.