LOS ANGELES — The parking lot at the northernmost end of Figueroa Street is about to get repurposed. On Wednesday, a bulldozer cracked the asphalt, breaking ground on the newest tiny home village in Los Angeles.
"If Los Angeles is the nation's epicenter of homelessness, then our district is ground zero," Los Angeles City Councilmember Kevin de León said Wednesday during the groundbreaking for the Eagle Rock Tiny Homes Village.
"We have more unhoused individuals living on our streets today than any city in America except for New York City," said de León, who represents the district encompassing the Northeast neighborhoods of Boyle Heights, Eagle Rock, El Sereno, Garvanza, Glassell Park, Highland Park, Lincoln Heights and Monterey Hills.
Homelessness is LA's "mark of shame" and "the moral crisis of our time," de León said. "Last year alone, 1,383 human beings lost their lives on the streets of LA."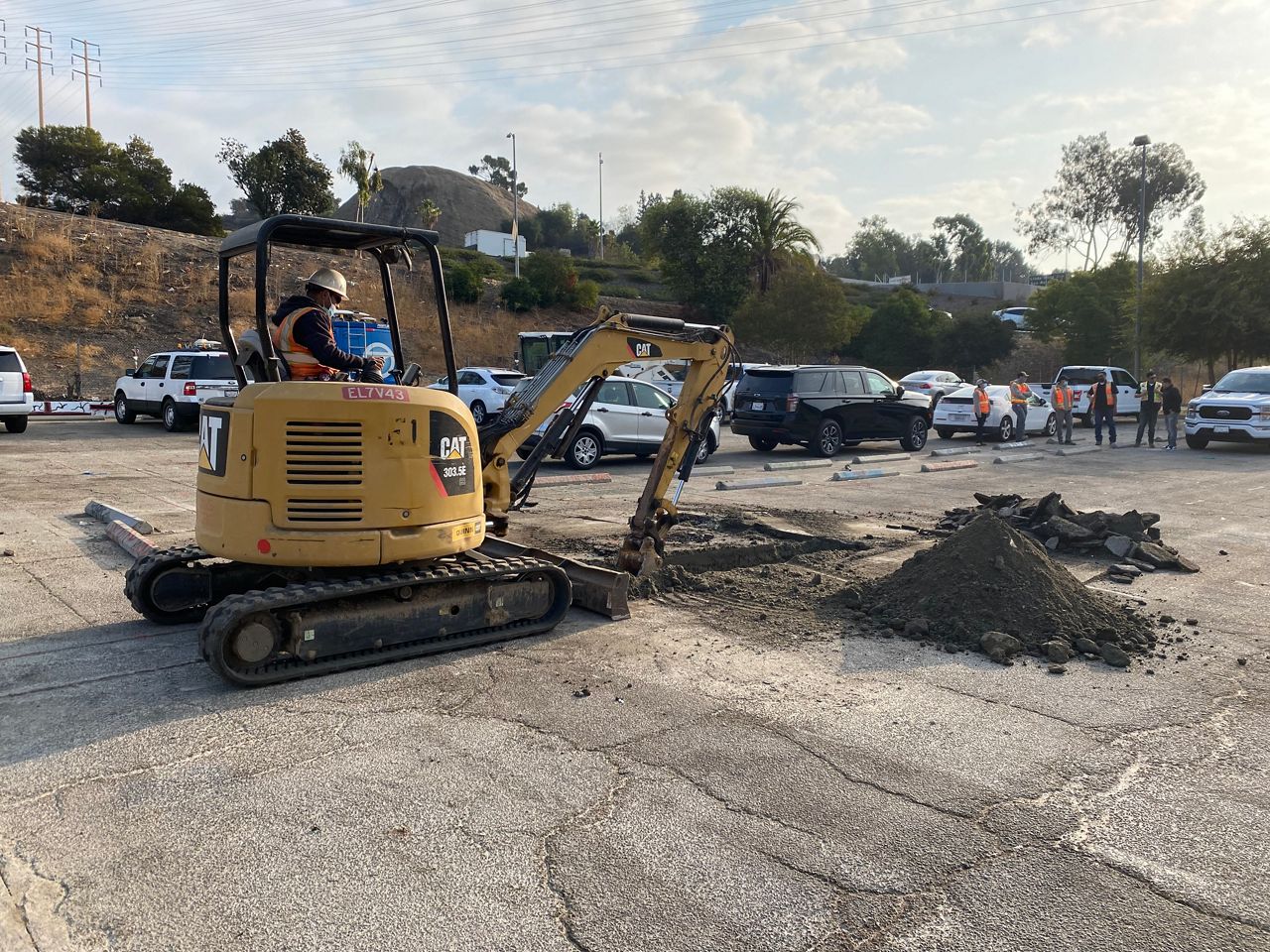 In August, LA City Council approved de León's A Way Home plan to bring 25,000 new homeless housing units online by 2025. More than 41,000 Angelenos are currently unhoused, according to the most recent Los Angeles Homelessness Services Authority's homeless count.
Situated in an underused parking lot between the east and west on-ramps for the 134 Freeway just a few hundred feet from a growing homeless encampment under an overpass, the Eagle Rock Tiny Homes Village will consist of prefabricated housing units providing 100 beds that will serve a population of unhoused individuals living in the Eagle Rock community. The project is expected to be completed in 90 days.
Earlier this year, De Leon's office broke ground on the nation's largest tiny home village in the country, about two miles down the road, in Highland Park. That project consists of 117 tiny homes and will provide transitional housing to 224 individuals.
Made by the Washington-based company Pallet, each tiny home measures 8 feet by 8 feet and has a locking door, four windows with screens, heating, cooling and electricity, as well as a fire extinguisher, smoke detector and carbon monoxide monitor. The company also provides storage and a folding bed that can be doubled up into a bunk and stowed away when not in use.
Each tiny home costs the city about $8,000, including delivery and assembly, according to a Pallet spokesperson.
The Department of Public Works has approved 10 tiny home villages for LA, seven of which have already been completed.
Like the handful of other tiny home villages that have opened within the last year, Hope of the Valley Rescue Mission will treat residents' mental health issues and addiction before they're placed in permanent supportive housing. Hope of the Valley opened LA's first tiny home village in North Hollywood nine months ago and has since opened additional villages in North Hollywood's Alexandria Park, Reseda and Tarzana.
Additional tiny home villages in downtown Los Angeles and Boyle Heights are in the process of being built with nearly 100 new homes apiece.