Good evening, SoCal. We're wrapping up the day for you with the most important stories you need to know and your weather outlook.
Your Weather Planner
Offshore winds will surge into Saturday morning, mainly affecting Northern Los Angeles County, Ventura County and the Inland Empire.
A wind advisory will be in effect for these areas through 3 p.m. Saturday. Wind gusts will reach up to 45 mph for lower elevations and up to 60 mph for higher elevations.
It will still be chilly Saturday morning, but not as cold as mornings past. Afternoon highs will be noticeably warmer, back above average west of the mountains. Deserts and mountain communities will remain below average Saturday.
Tomorrow's Highs

Get your 7-day forecast: LA West | LA East | San Fernando Valley/Ventura County | Orange County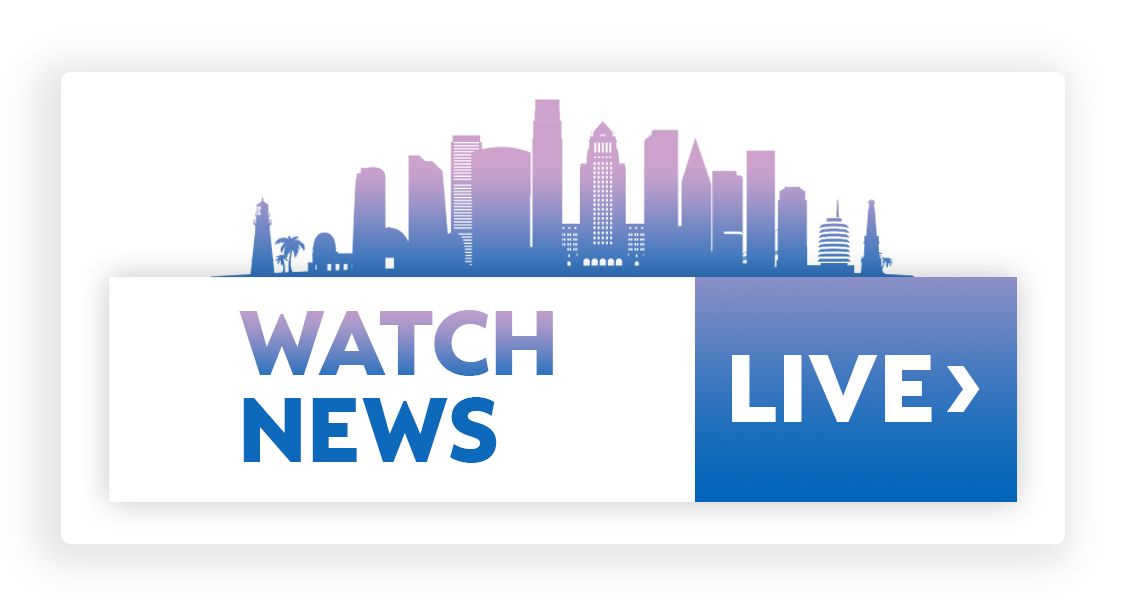 Today's Big Stories
1. California governor ends 12 emergencies, but not for COVID
Multiple California emergencies declared by the last two governors officially ended on Friday — including for heat waves, an oil spill, wildfires and the civil unrest in reaction to George Floyd's murder — but Gov. Gavin Newsom said the threat from the coronavirus lives on and so does the emergency he declared for it nearly two years ago.
In all, Newsom signed an order ending 12 state of emergency declarations, which automatically terminate any associated executive orders relating to those events. But he offered no timeline for ending the statewide coronavirus emergency, meaning he will continue to wield broad authority to change or suspend state laws in response to the pandemic.
Newsom has used that authority to issue 561 orders since the pandemic began. Some were relatively small, like delaying deadlines for filing taxes or renewing driver's licenses. Others were big, like issuing a statewide stay-at-home order that put millions of people out of work.
Newsom's actions Friday infuriated Republicans, who have tried for months to force a vote in the Democratic-dominated state Legislature to end the pandemic emergency declaration. Their most recent attempt came just before the Super Bowl, which was played in Los Angeles before tens of thousands of fans.
2. LACo eases indoor mask mandate, will evaluate new CDC guidelines
A relaxed indoor mask mandate went into effect in Los Angeles County Friday, allowing people who are vaccinated against COVID-19 to remove face coverings indoors at establishments that verify patrons' vaccination status.
The change took effect at 12:01 a.m. Friday. Hours later, the U.S. Centers for Disease Control and Prevention announced amended COVID guidelines that dropped its recommendation for indoor mask-wearing in much of the country — but not in Los Angeles County.
The CDC's new guidelines shifted the agency's emphasis away from COVID infection rates to focus on hospitalization numbers. The move came in recognition that with more people vaccinated, many people who get infected with the virus won't require hospitalization, reducing the likelihood that hospitals will become overrun with patients.
But even with that shift, the CDC still categorized Los Angeles County's community COVID level as "high," meaning the agency continued to recommend indoor mask-wearing. It was not immediately clear when the county might fall to the "medium" category, which would drop the mask-wearing recommendation for most indoor locations. But it could potentially happen in a matter of days.
It also was not immediately clear if the county will immediately follow the new CDC guidelines or stick to its previous metrics for determining when to lift the remainder of the indoor mask-wearing mandate.
3. Biden nominates Ketanji Brown Jackson to Supreme Court: 'She is one of our nation's brightest legal minds'
President Joe Biden announced Friday he is nominating federal Appeals Court Judge Ketanji Brown Jackson to the Supreme Court, following through on a campaign promise to send the first Black woman in history to the high court.
Jackson, 51, was widely considered the frontrunner to replace Justice Stephen Breyer since he announced last month that he will retire this summer.
"For too long, our government, our courts haven't looked like America," Biden said at a White House event introducing Jackson as his pick. "And I believe it's time that we have a court that reflects the full talents and greatness of our nation with a nominee of extraordinary qualifications, and that we inspire all young people to believe that they can one day serve their country at the highest level."
Jackson was appointed last year by Biden to the U.S. Court of Appeals in the District of Columbia, a springboard to the Supreme Court. Popular among progressives, she had spent the previous seven years on the federal trial court in Washington, D.C., and also served 2½ years on the U.S. Sentencing Commission, appointed to both by former President Barack Obama. She also worked as a clerk to Breyer.
A married mother of two daughters, Jackson was born in Washington and raised in Miami. She attended both undergraduate and law school at Harvard University.
"I am truly humbled by the extraordinary honor of this nomination," Jackson said at the White House.
4. U.S. sanctions Putin directly; Russia vetoes U.N. resolution to end invasion of Ukraine
Russia launched a widespread attack on Ukraine on Thursday after the country's president Vladimir Putin ordered a "special military operation" on its neighbor.
"Today, the United States, in coordination with allies and partners, continued to forcefully respond to Russia's unjustified, unprovoked, and premediated invasion of Ukraine by imposing sanctions on President of the Russian Federation Vladimir Putin," the Treasury Department wrote in a statement.
Ukraine's President Volodymyr Zelenskyy said the country is bracing for still more attacks from Russia, saying in a late-night video message he expects troops to attack the capital city of Kyiv at night.
5. Nathan Chen to drop ceremonial puck at Friday evening's Ducks-Kings game
Olympic gold medalist Nathan Chen will drop the ceremonial puck before Friday evening's Anaheim Ducks-Los Angeles Kings game at Honda Center.
Four fellow Olympic skaters who also train at Great Park Ice in Irvine will also participate in the ceremony — Brandon Frazier, Alexa Knierim, Mariah Bell and Michal Brezina.
Chen, Frazier and Knierim were members of the U.S. team that won the silver medal in the team event.
Frazier and Knierim were sixth in the pairs competition, the best U.S. finish at an Olympic Winter Games in 20 years.
Bell was 10th in women's singles.
Brezina, who competed for the Czech Republic, was 25th in the men's short program, failing to advance to the free program.
Great Park Ice is owned by Henry and Susan Samueli, who also own the Ducks, who use it as their practice facility.
---
Your Notes for this Weekend
President Joe Biden and First Lady to spend weekend in Delaware
Saturday marks 10 years since the shooting death of Trayvon Martin
Warren Buffett publishes annual letter to Berkshire Hathaway shareholders
Sunday marks the 8th anniversary of Crimea invasion
Screen Actors Guild Awards will be held Sunday
---
In Case You Missed It

It took Simon Rodia 35 years to build the Watts Towers with nothing but his hands and a few simple tools. It is mainly made of steel rebar, wire mesh, concrete, and anything else he could get his hands on.
The towers are 100 years old and have inspired an entire artistic community in the underserved neighborhood. Members of the Watts community spoke to "LA Times Today" about the towers and what they mean to their community.
Watch "LA Times Today" at 7 and 10 p.m. Monday through Friday on Spectrum News 1 and the Spectrum News app.